In this article we will talk about how to work with section Files&Images and what this section is for.
On this page
What functions does this section perform?
First you need to open the page "Files&Images".
Here you can find pictures and files you upload. For example, logos, pictures from articles, social networks, categories, banners and many others. In this section you can see what your image folders might look like, and of course you can sort them yourself as you wish.

Let's look at how this is configured in the basic settings.
System
In our first folder called System, we have placed the pictures of flags that are displayed on the page when you select a language or currency you need.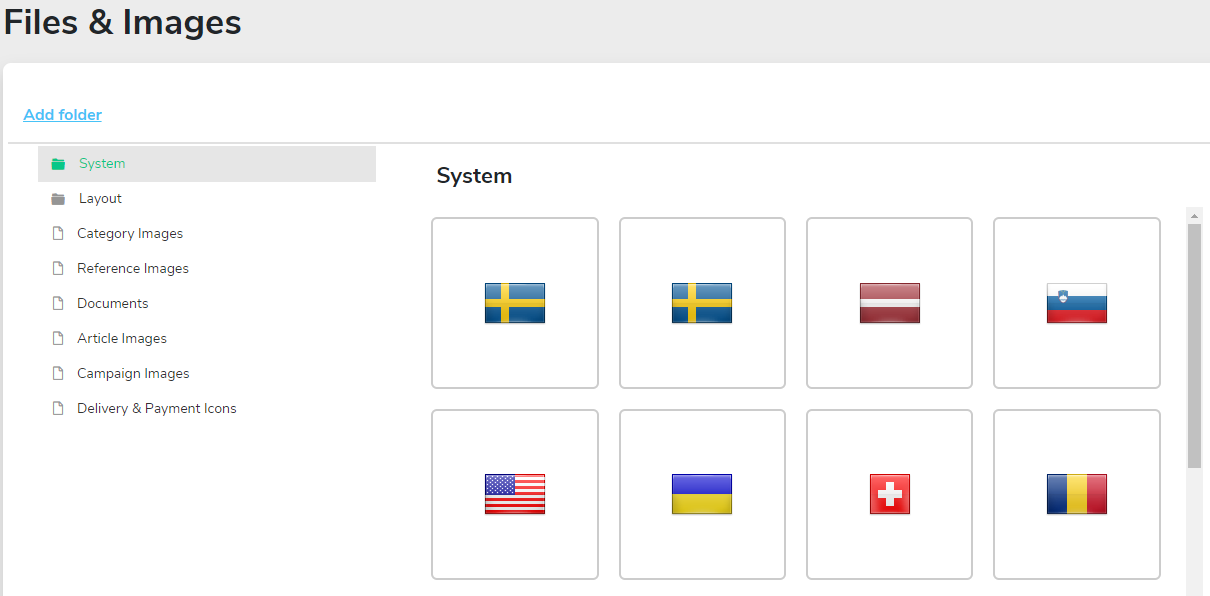 Layout
The next folder that we have in the basic settings is layout. In this folder we have sorted pictures such as logos, icons, payment or social network icons etc.
If you need instructions on how to customize logos, we have included links below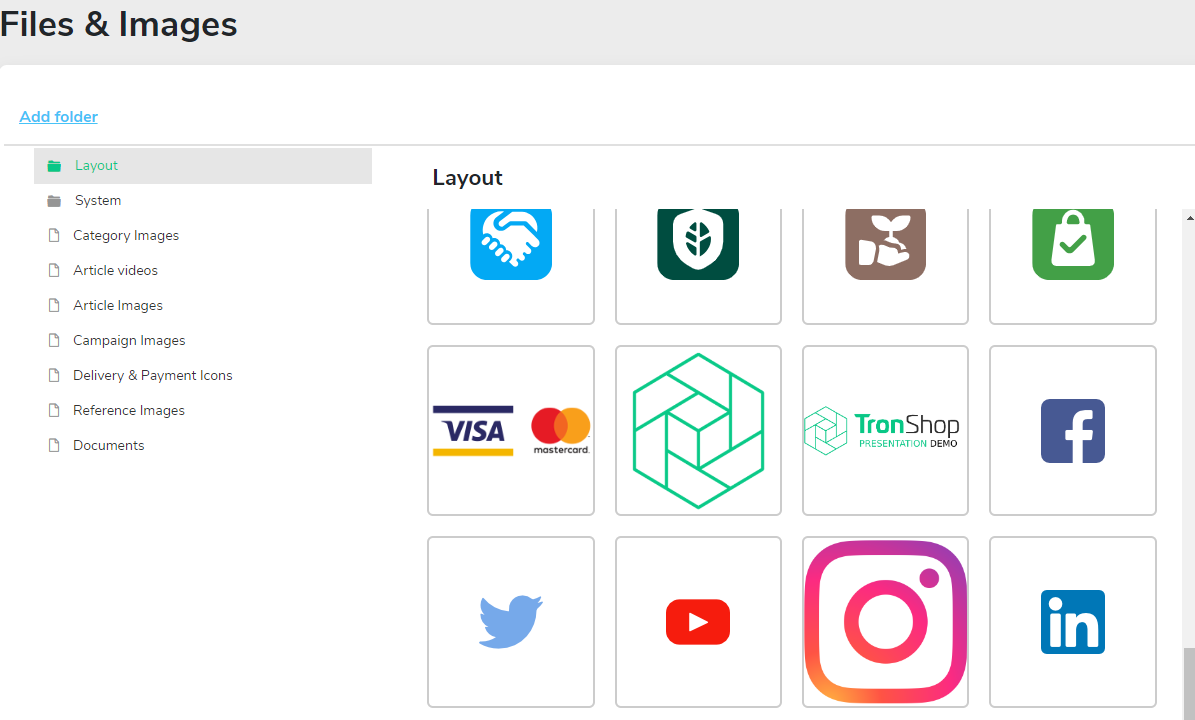 Category Images
This folder stores pictures from the category section.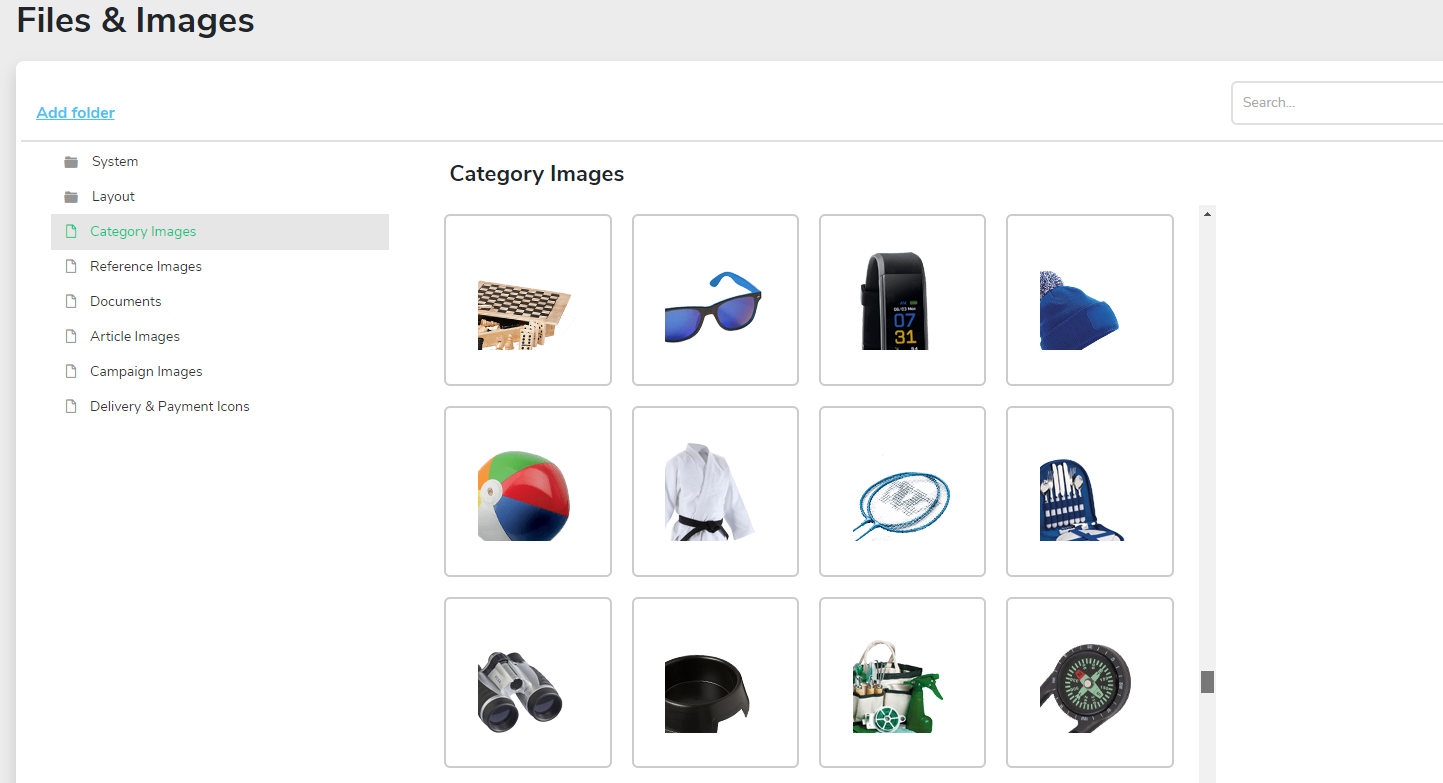 Documents
This folder stores the pdf files that you upload to your shop.
Article Images
This folder stores all the pictures that you uploaded to your articles. You can find them here.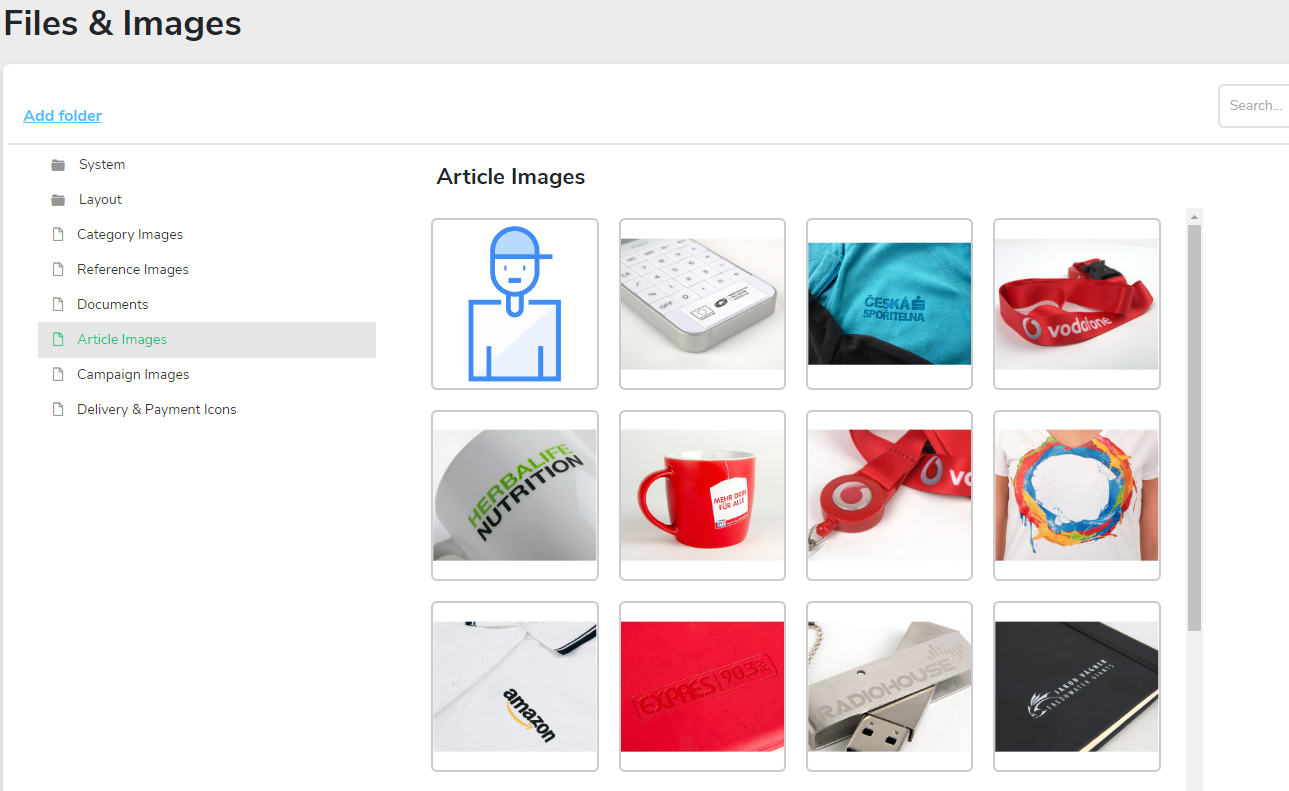 Campign Images.
This folder stores all baners that you uploaded to your shop.
Delivery & Payment Icons
The last one folder is Delivery & Payment Icons. Here you can find icons of Deliveries and Payments companies.

Adding new folders
Above we looked at examples of how you can sort pictures for your convenience. Of course you can leave everything as it is and not change anything.
If you want to add your own folder, you should click on "add folder" and fill in the required fields.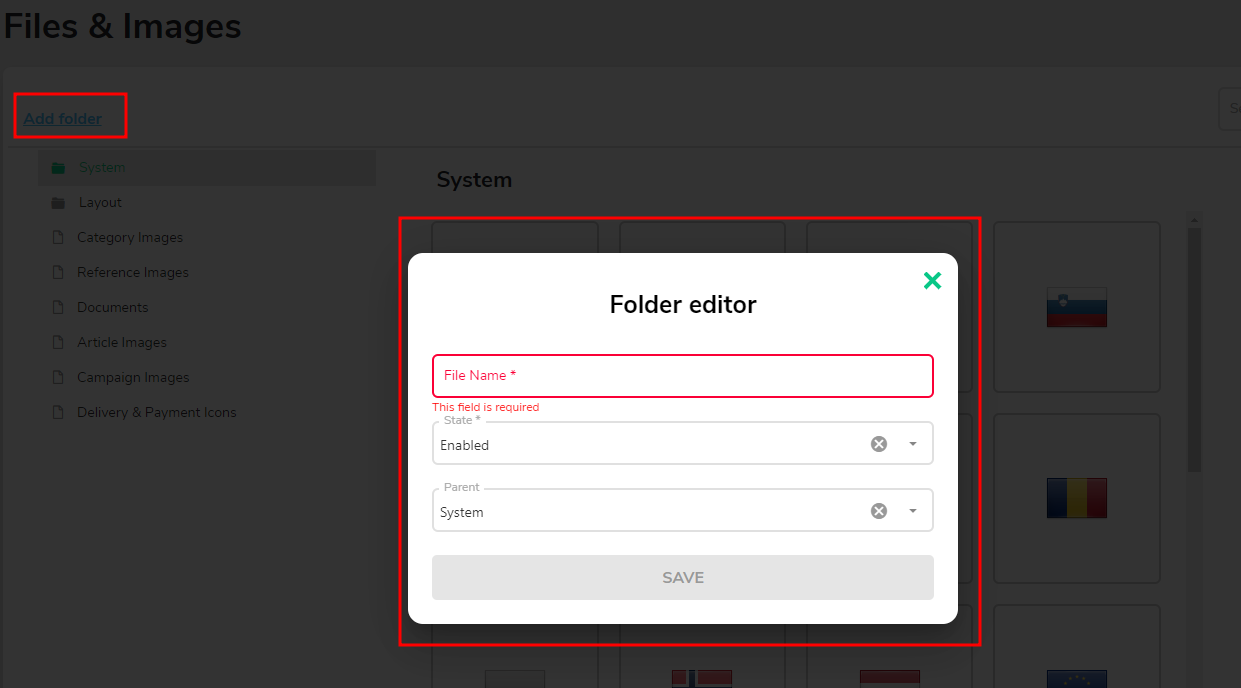 After creating a folder, you can add pictures using the "add file" button