In this article, we will discuss how to set up the page name.
Main Name
To customize the page title, you have two options:
1. You need to navigate to Content Pages E-Shop Homepage.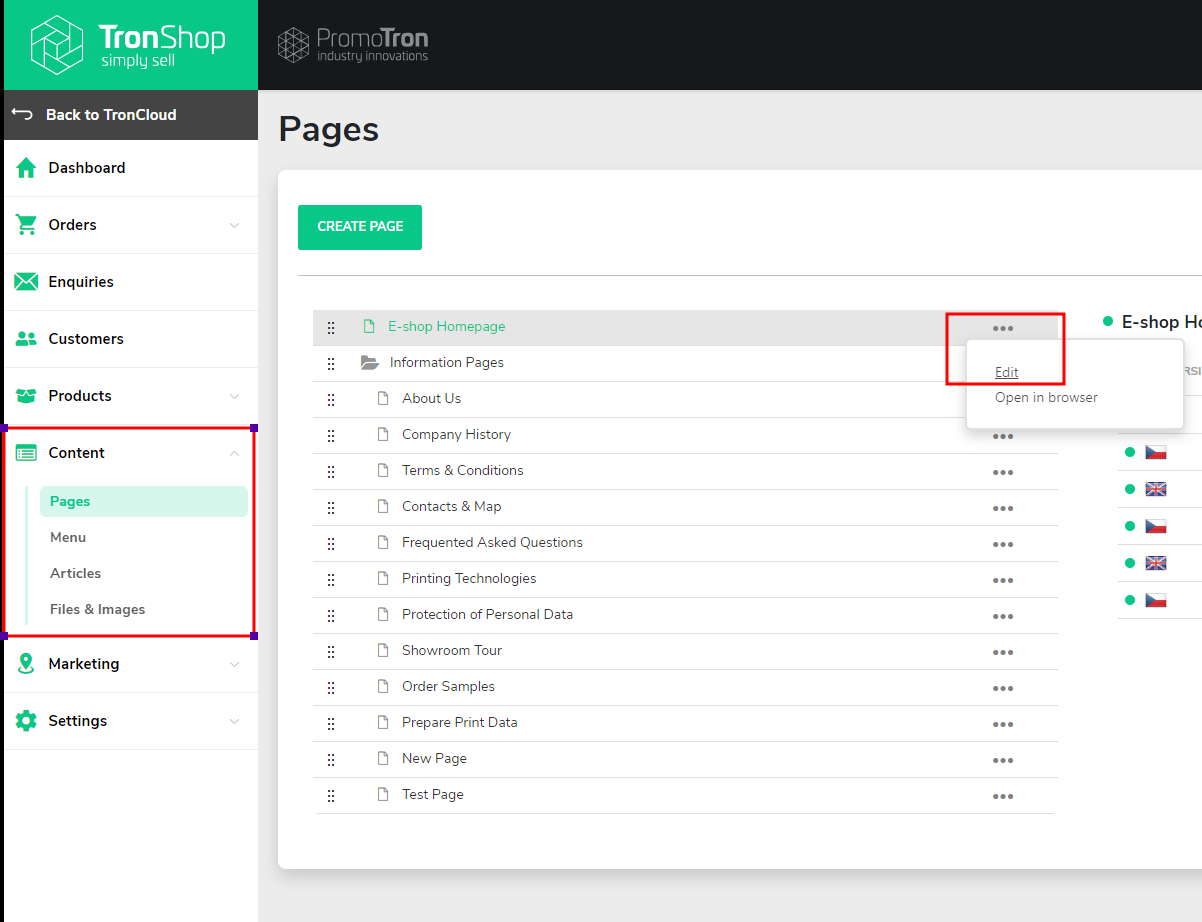 And here you see a field where you can write the page name that you would like to see in your TronShop.
If your Tronshop has more than one language, you can customize the name of main page for all languages.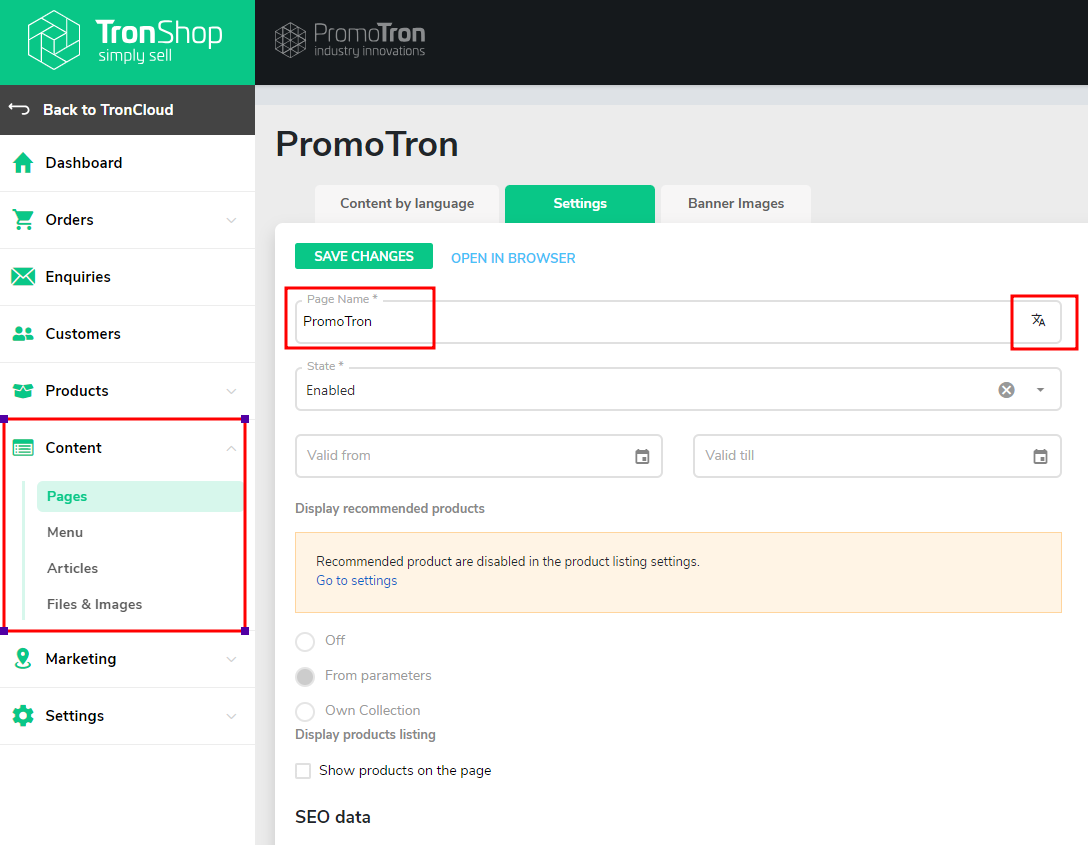 Just click on the "languages" icon as shown in the screenshot.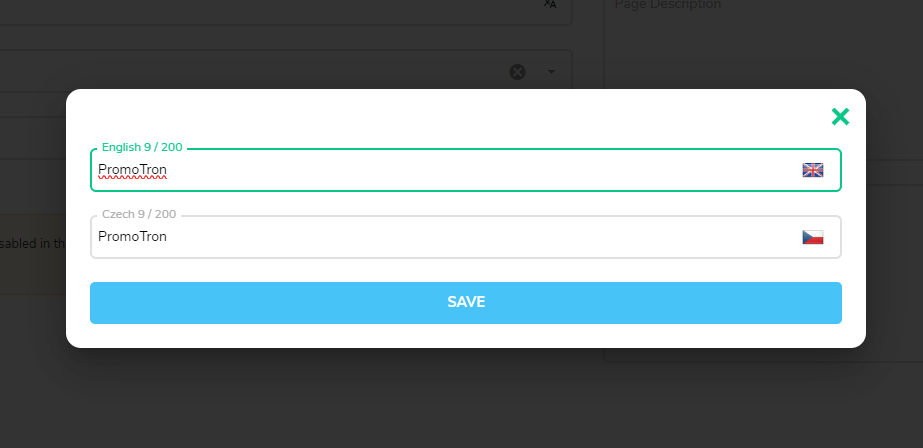 Add Prefix / Sufix
There is also a second option. It differs in that you can add a prefix and suffix to the tittle of your page. You can find it here: Settings- Advanced Functions -Title wrapping. Once you add a prefix or suffix (you can also add both), they will appear next to the title of your main page.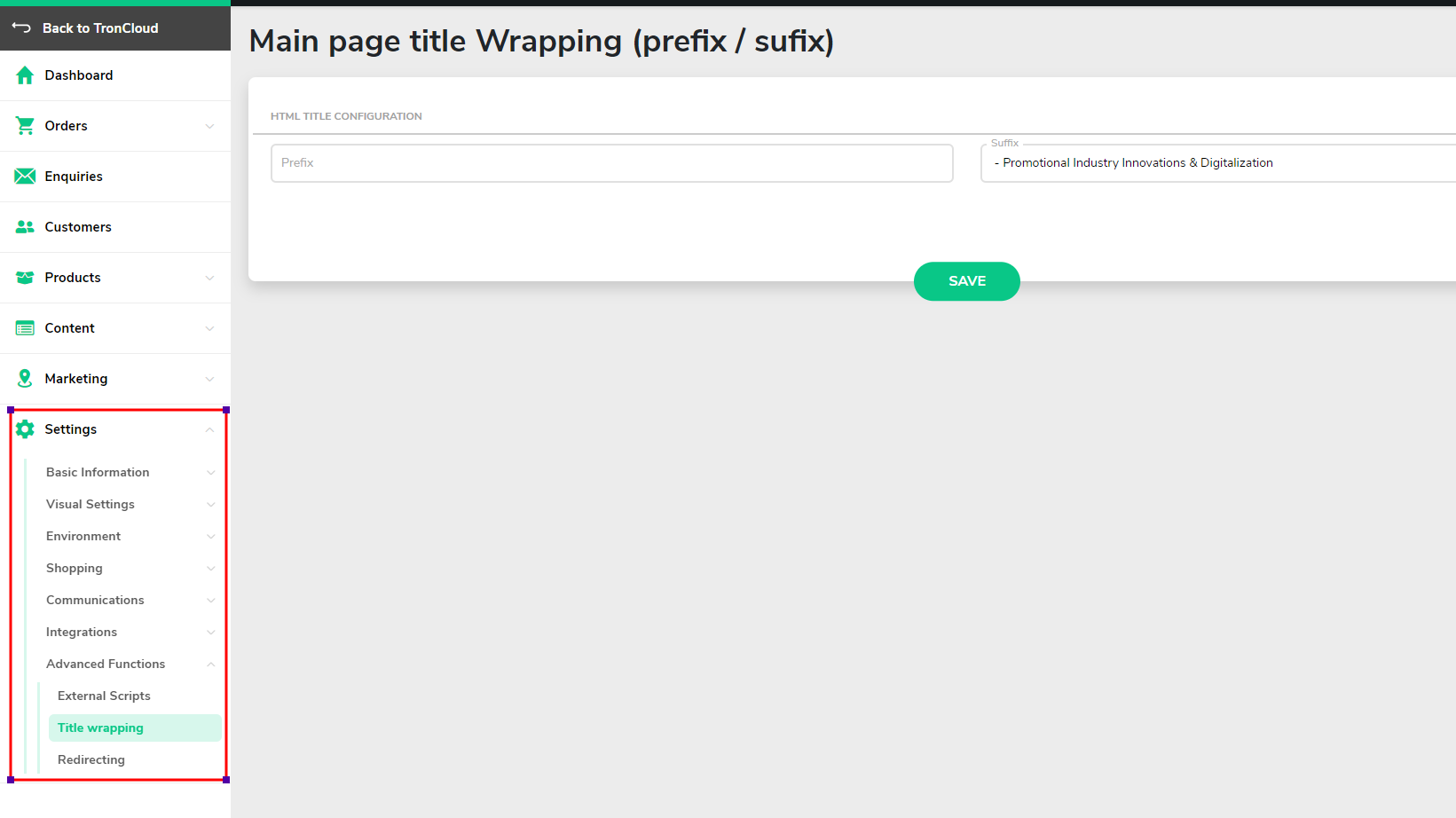 Once you have added the page name, as well as the suffix and prefix, you can see them in your home page tab.