This article will give you a basic overview of the functionality of categories on your TronShop. With this knowledge, you will be able to effectively optimise your product sorting and allow you to have control over items offered to your customers.
On This Page
Categories overview
To overview your categories go to your TronShop Portal and navigate to the Products > Categories section.
Below you can see a basic layout of the "categories" menu: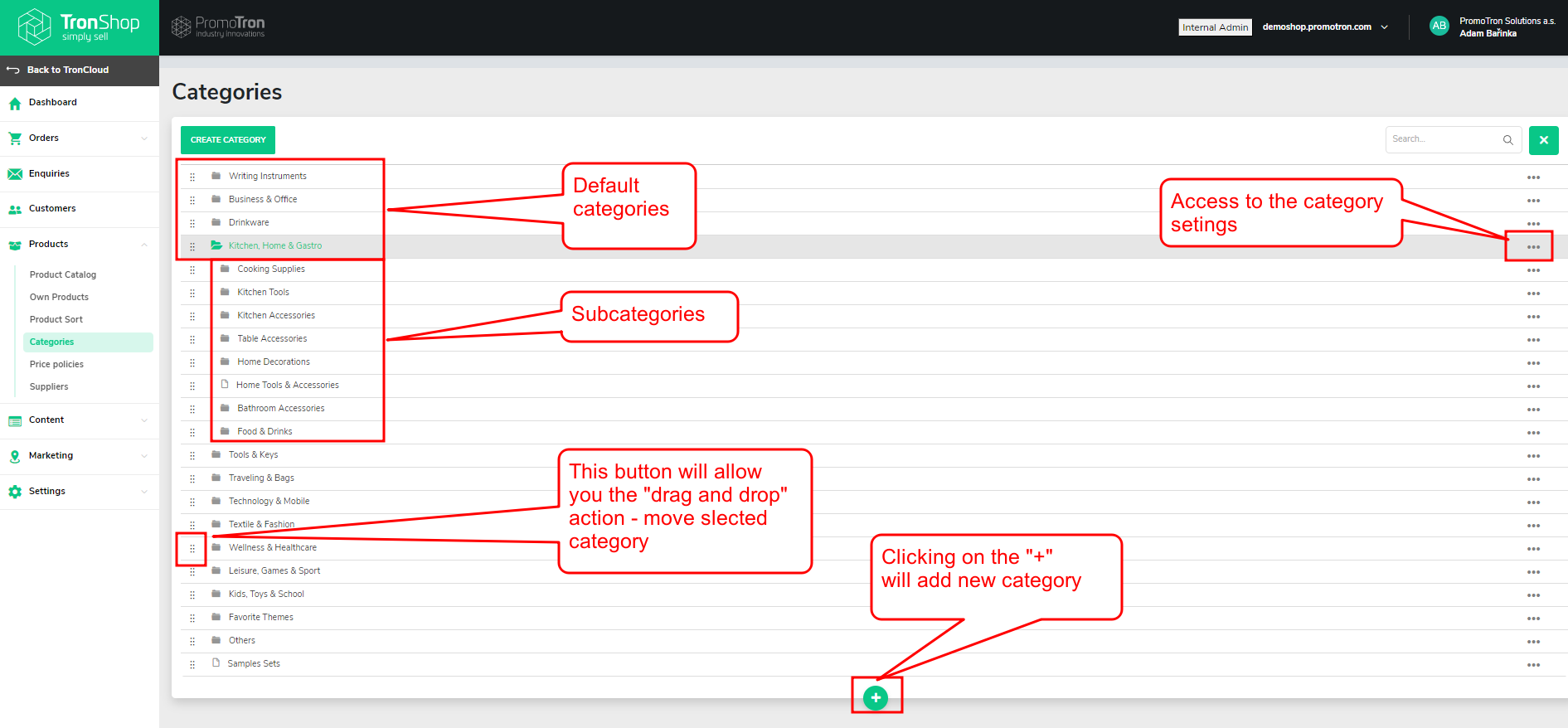 Default Categories - Sorting into categories based on parameters
As you can see, there are default TronCloud Categories. These are automatically created with your access to the PromoTron platform.

Upon selecting your Supplier, their products will be automatically sorted into default TronCloud categories.
Products are automatically sorted based on their "Parameters" which are assigned to them by the supplier.

You can access the category settings and review what parameters are assigned to the category: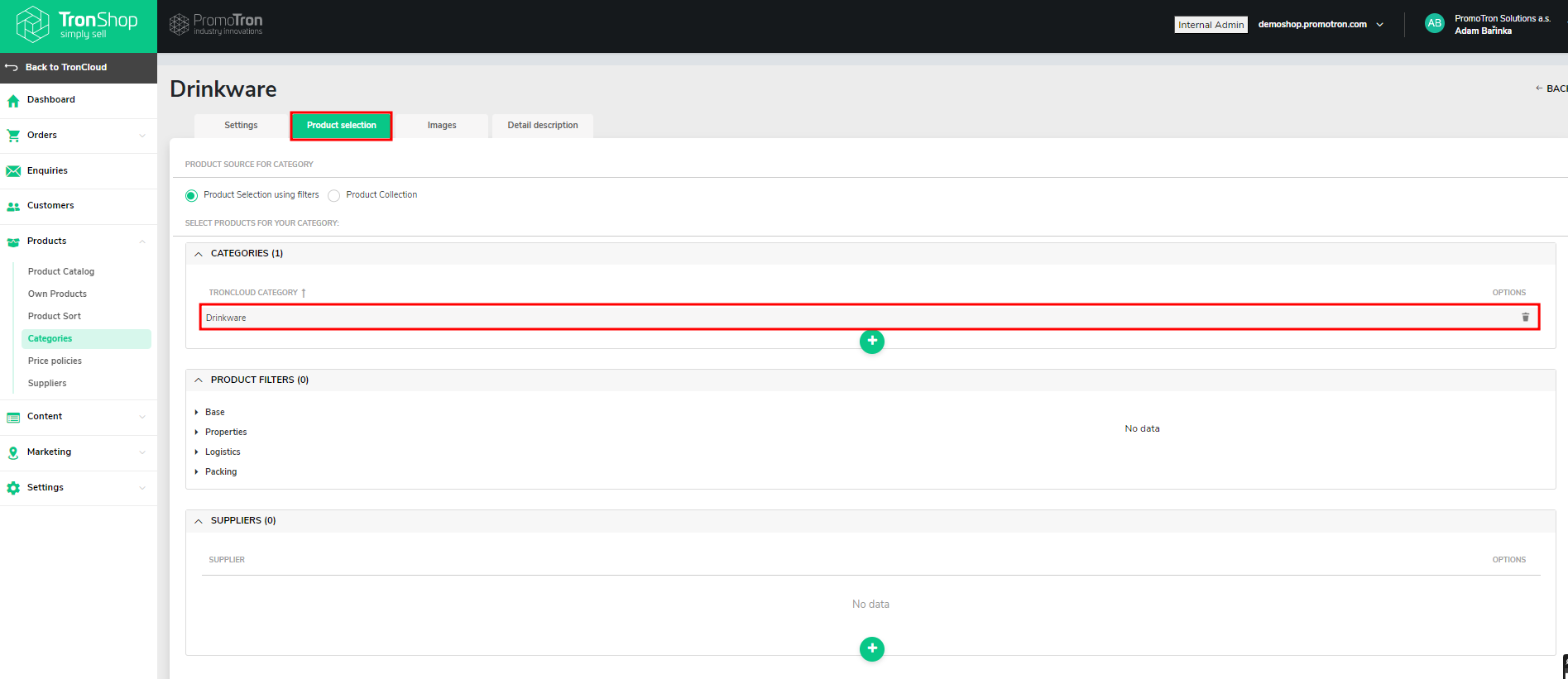 Click to open the Example:
In the "Product catalog" you can browse all products that have been uploaded to your TronShop and then inspect the "parameters" for each item.
Default parameters for the category cannot be changed (untick) but if you wish, in this product settings menu, you can manually add another category parameter for the item - for example "cups" - after that, the selected item will be also available in the "cups" category.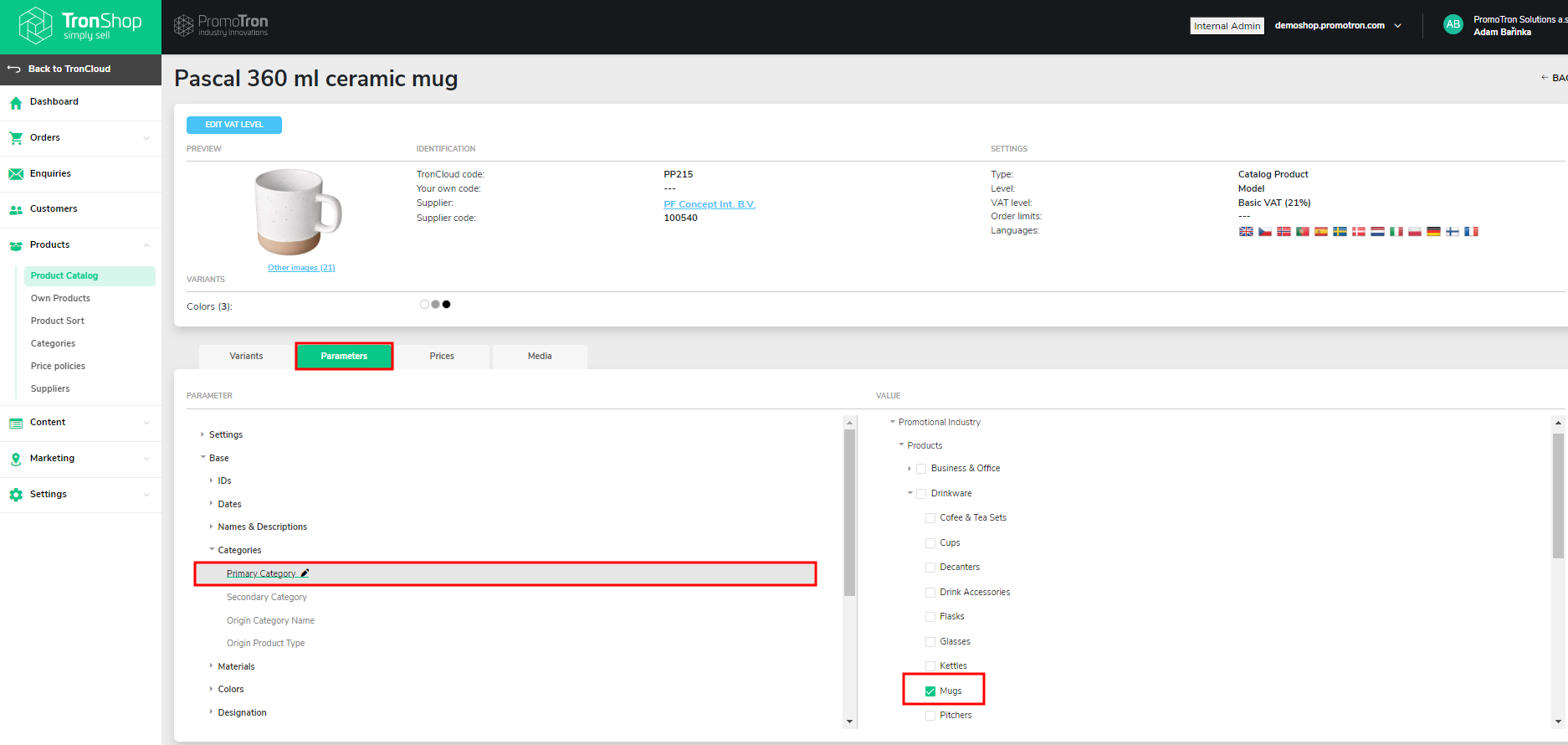 On your TronShop you can see that this product belongs to the default category "Mug" that was assigned to this item by the supplier:
Your own custom categories
In addition to the standard categories provided in your TronShop, you have the flexibility to introduce new categories or eliminate existing ones as per your requirements.
More information on how to create/edit your categories can be found in the article "Creating and editing category settings".

TIP
There is a detailed guide describing the process of adding products to your selected category.
There are two options to add products to your category:
Need help?