You can manually select which products appear in each category or subcategory. This guide will walk you through the process, step by step, so you can optimize your online store to its fullest potential.
First, open your TronShop portal and navigate to the Products > Categories section.
Once there, find the category you want to customize. You'll see a "..." icon next to it; click on that and then choose the Edit option. This will open up the settings for that particular category.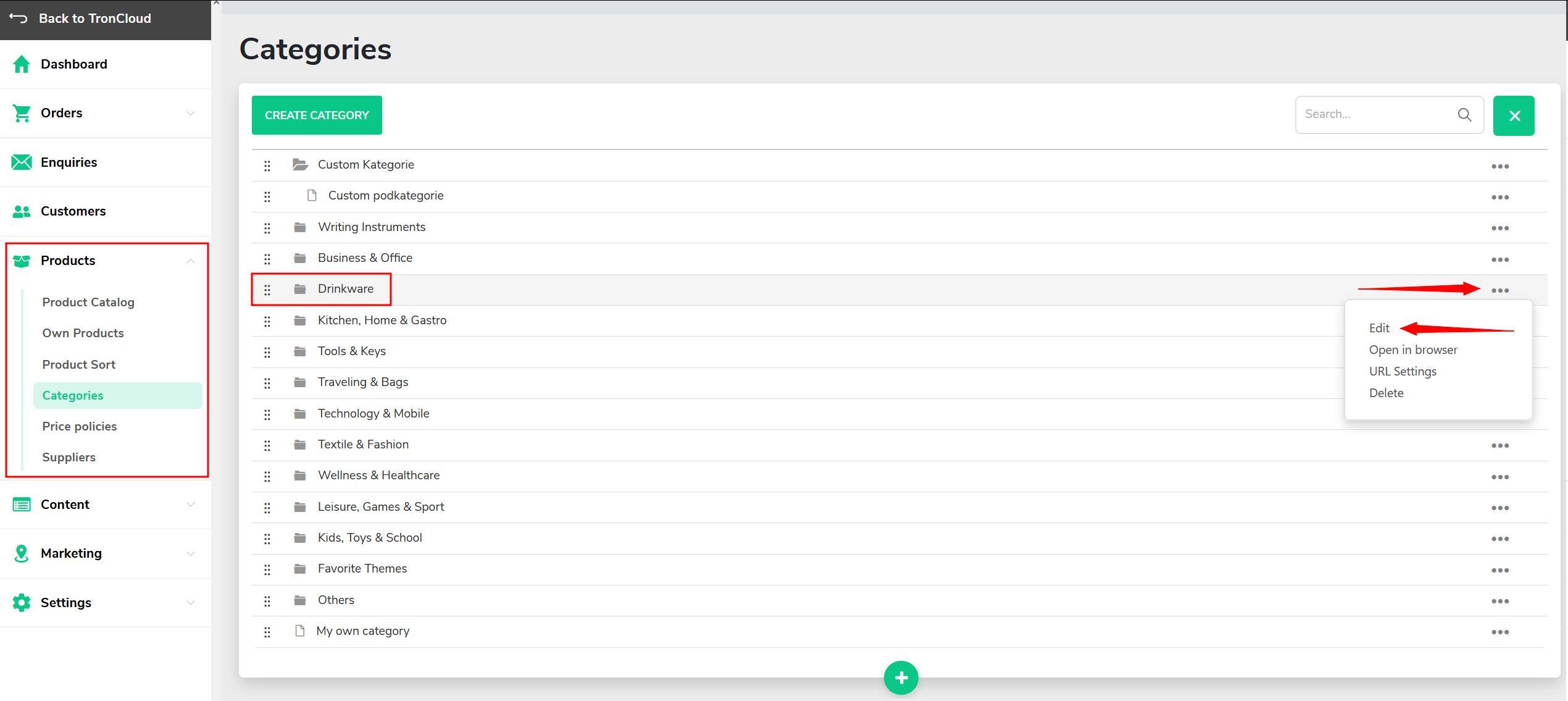 Now, look for the Product Selection menu within the category settings. By default, the Product Source For Category is set to Product Selector using Filters.
You'll want to change this to Product Collection to have more control over the products that appear. After making this selection, click on Product Category to proceed.

A new window will pop up, giving you the choice to either select from collections you've already created or to create a new one.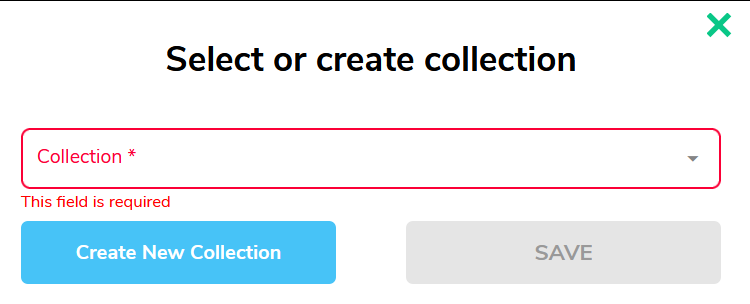 For this example, let's go ahead and create a new collection. Clicking on this option will take you to the Marketing > Collections section.

1. Press on EDIT. Here, you can edit various details about the new collection. Feel free to change the collection name, state, and validity range. For demonstration purposes, we'll just add "test" to the end of the name.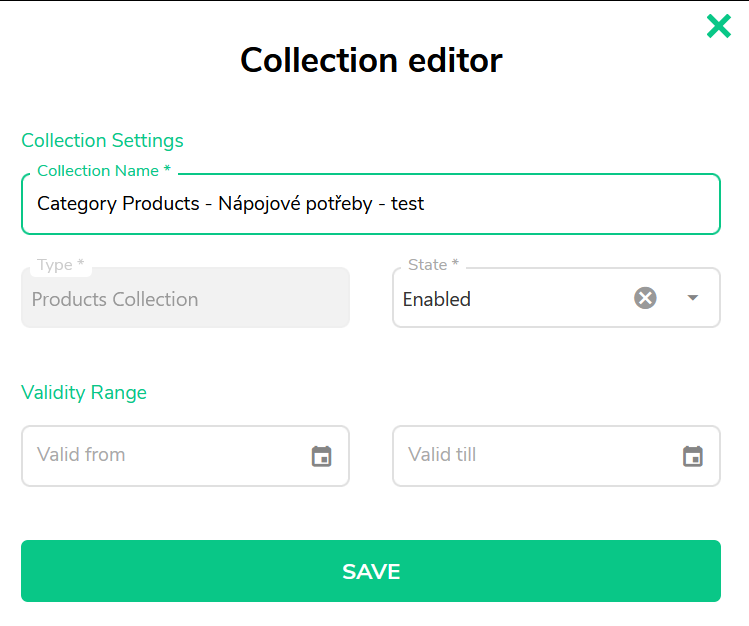 2. To add products to this collection, you'll need to click on the "+" button.
A new window will appear, allowing you to select products you wish to feature prominently and choose the primary variant for each product (e.g., which color should be displayed in the listing).
You have multiple ways to find products to prioritize:
By Category: Browse through categories to find the product.
By Supplier: Search for products supplied by a specific vendor.
Direct Search: Use the search bar to find the product directly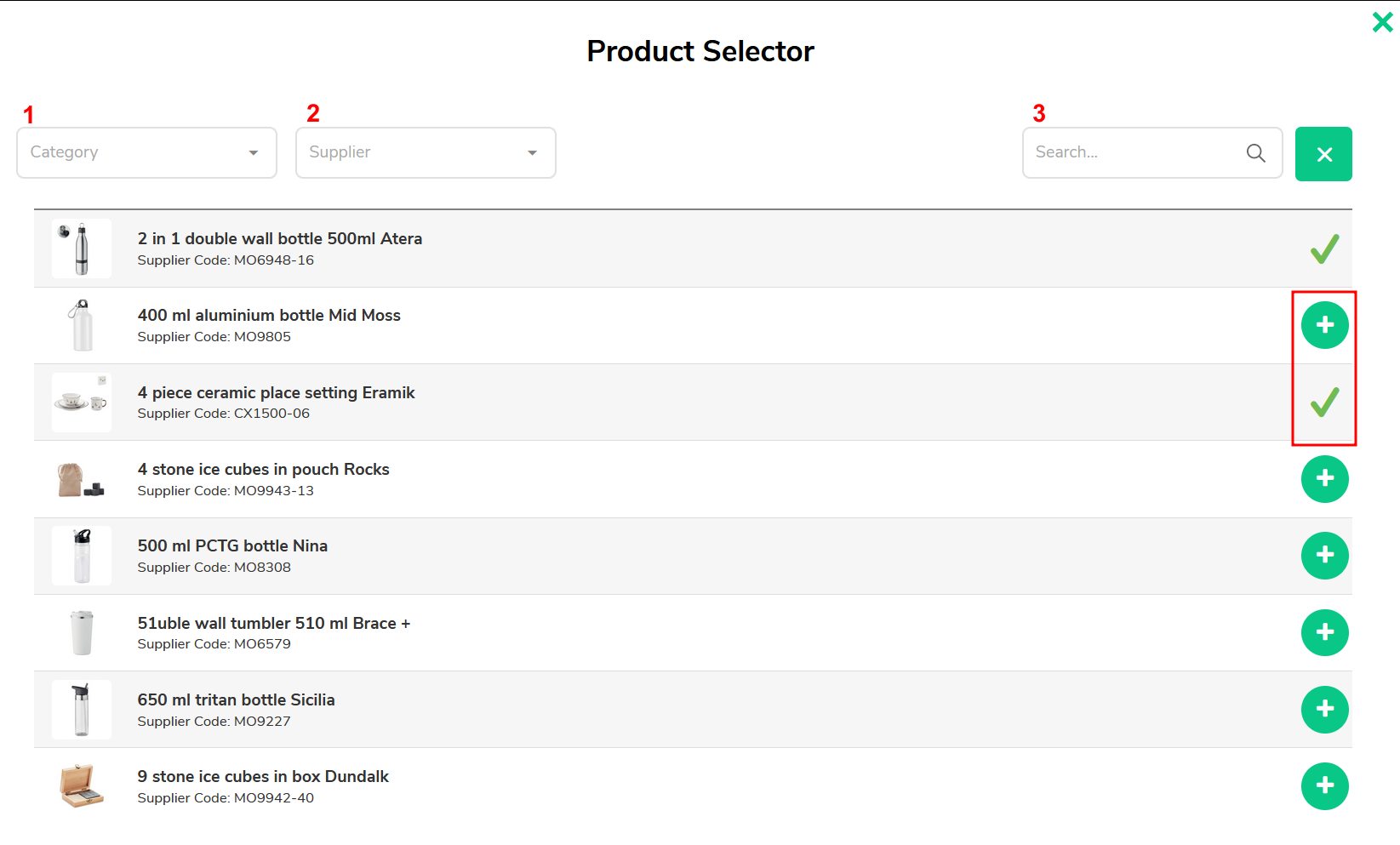 Once you've selected all the products you want to feature, they will be added to your new collection.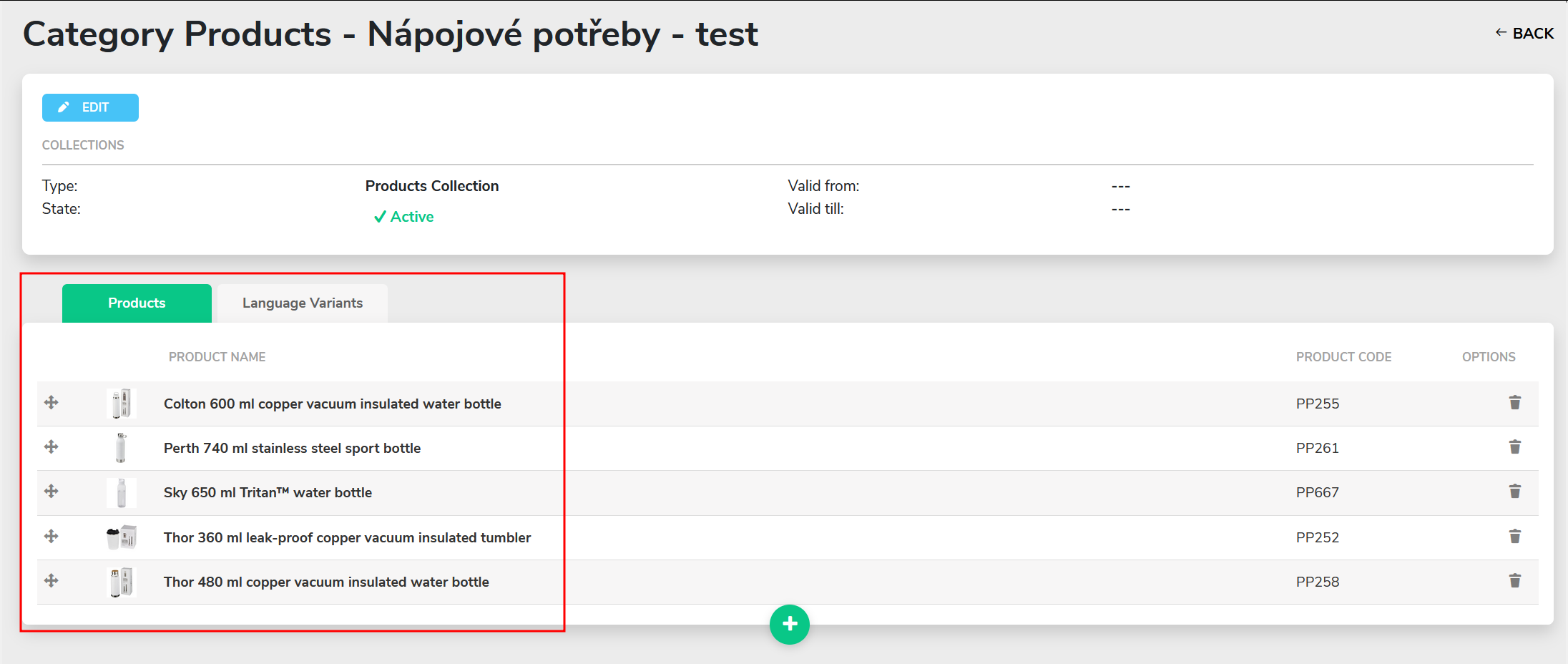 Finally, go back to the Products > Categories section and select the collection you've just created for your category. Make sure to click SAVE to apply the changes.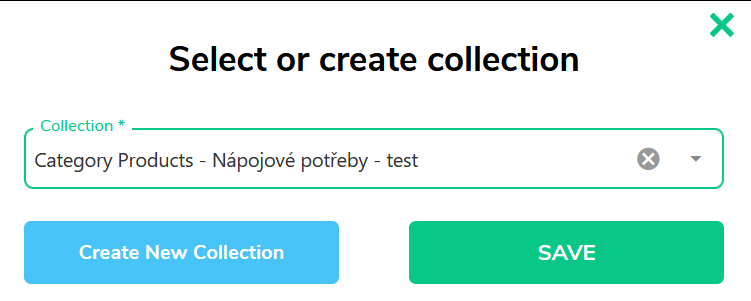 And there you have it! Now, only the products you've handpicked will be displayed in the category you've customized.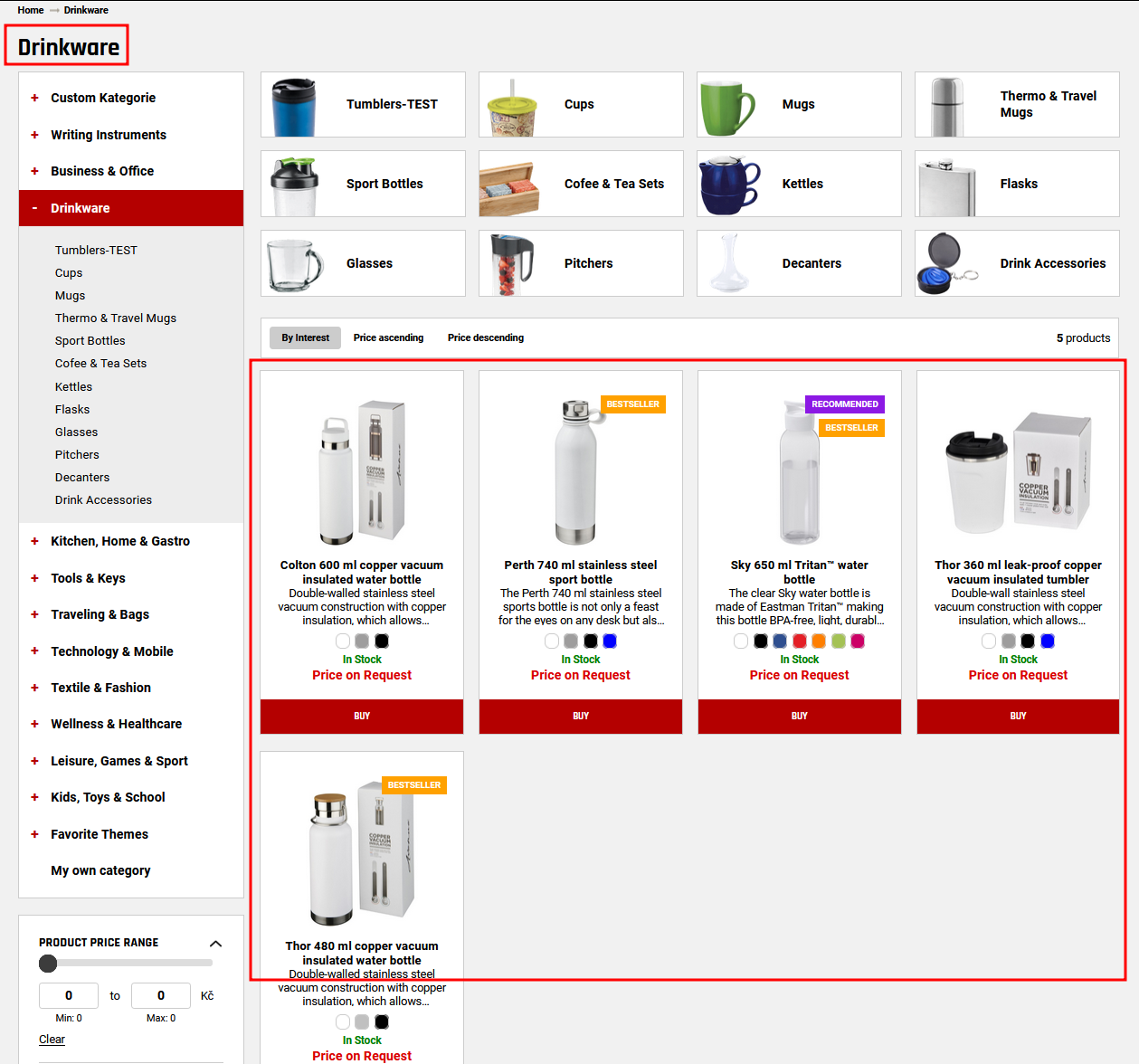 Need help?