You can manually select which products/categories appear in each collection. This guide will walk you through the process, step by step, so you can optimize your online store to its fullest potential.
On this page
Collections
To access the collections, follow this path: Marketing > Collections
By default, your TronShop allows display only two collections: Categories and Products.

Below, we provide details on what this means within one of our stores.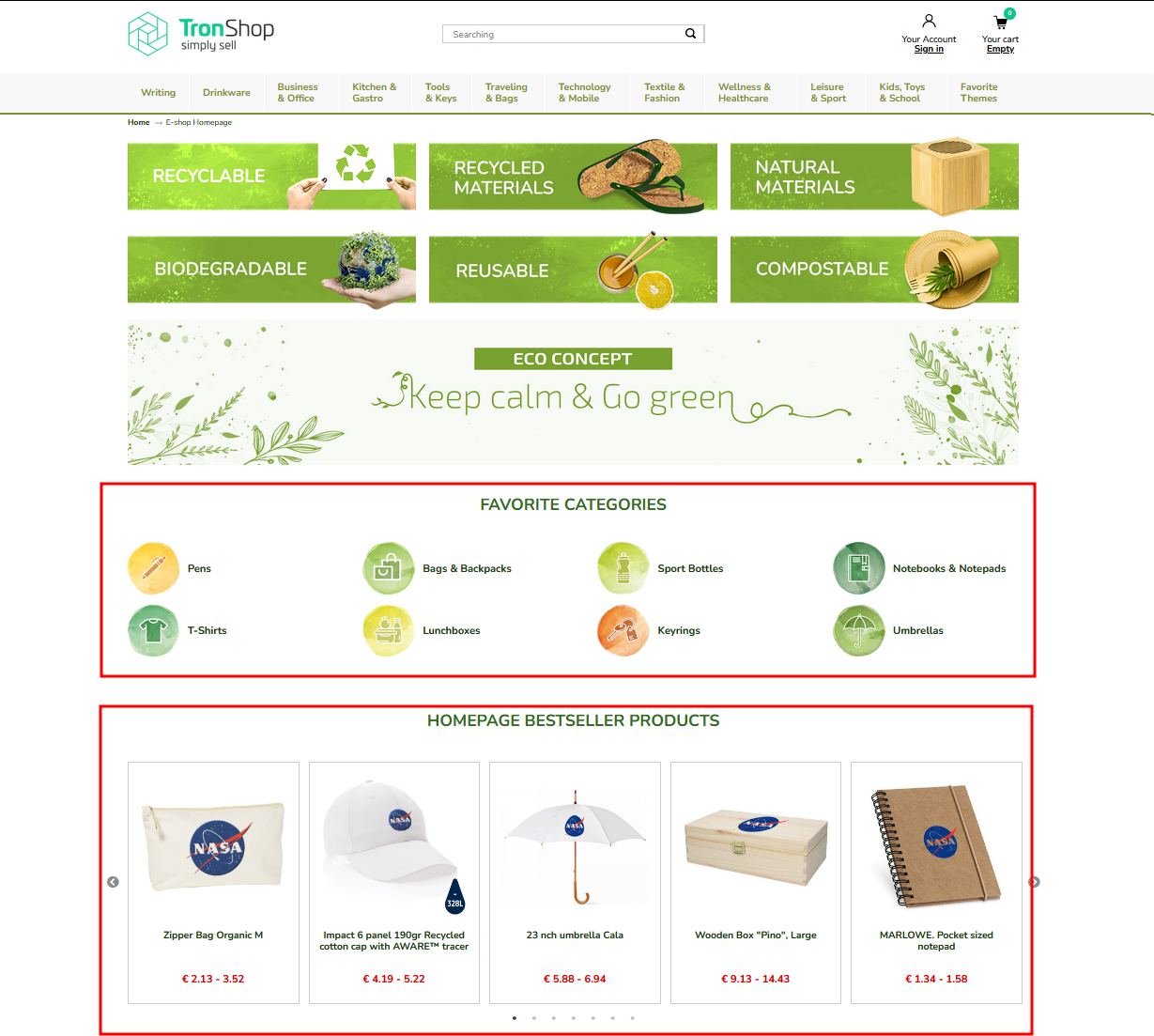 
NEED HELP?
Need additional collections on your website? Reach out to us, and we'll help you find the right solution.
Categories
To modify a category, click on the pencil icon. This will take you inside the category for setup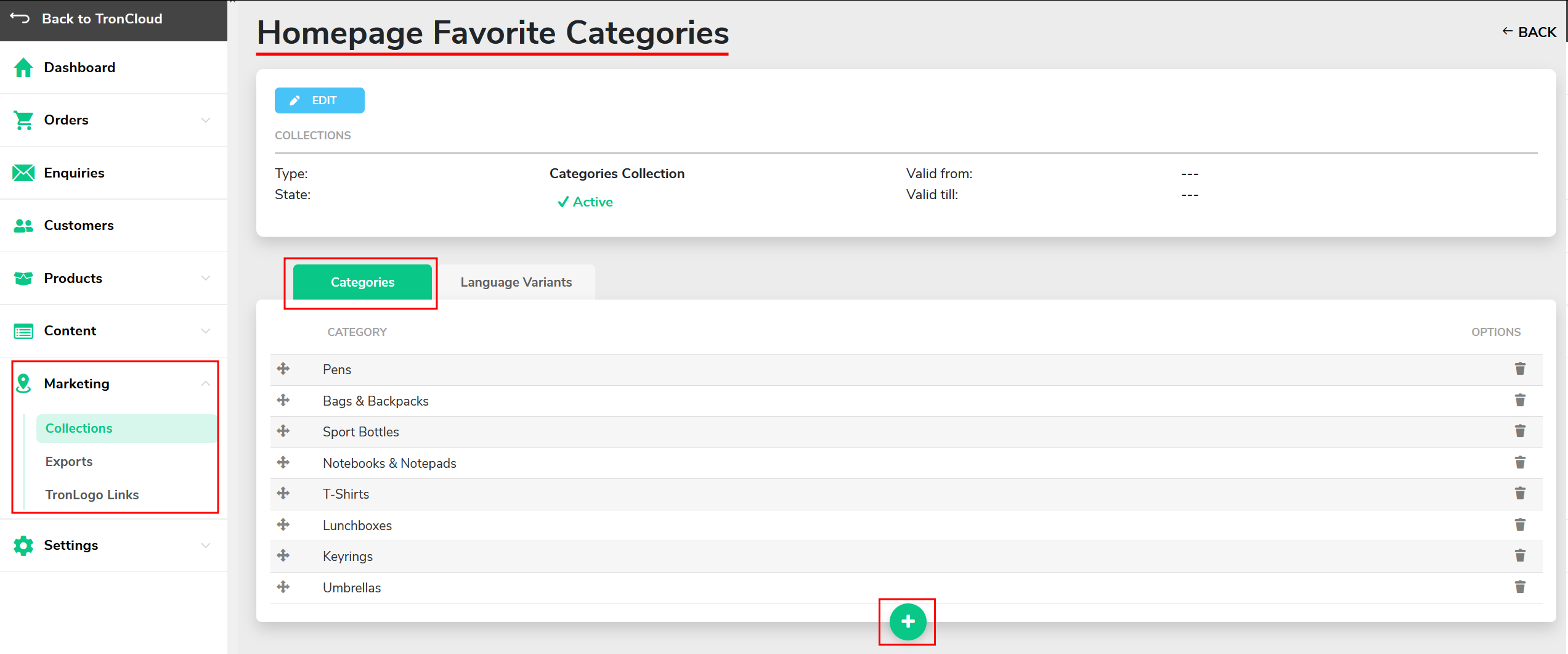 You can add any categories and sub-categories you wish to display using the "+" button. Simply select them.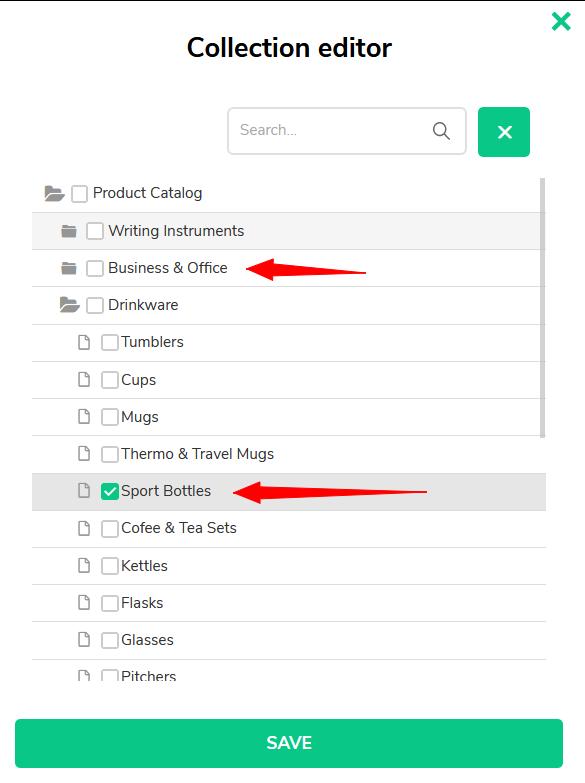 Remember to include additional languages for display. Click the "+" button, add the desired language, and provide the necessary translations.

Products
For editing the "Bestseller Products" collection, the process is similar. Click on the pencil icon to access and set up the category.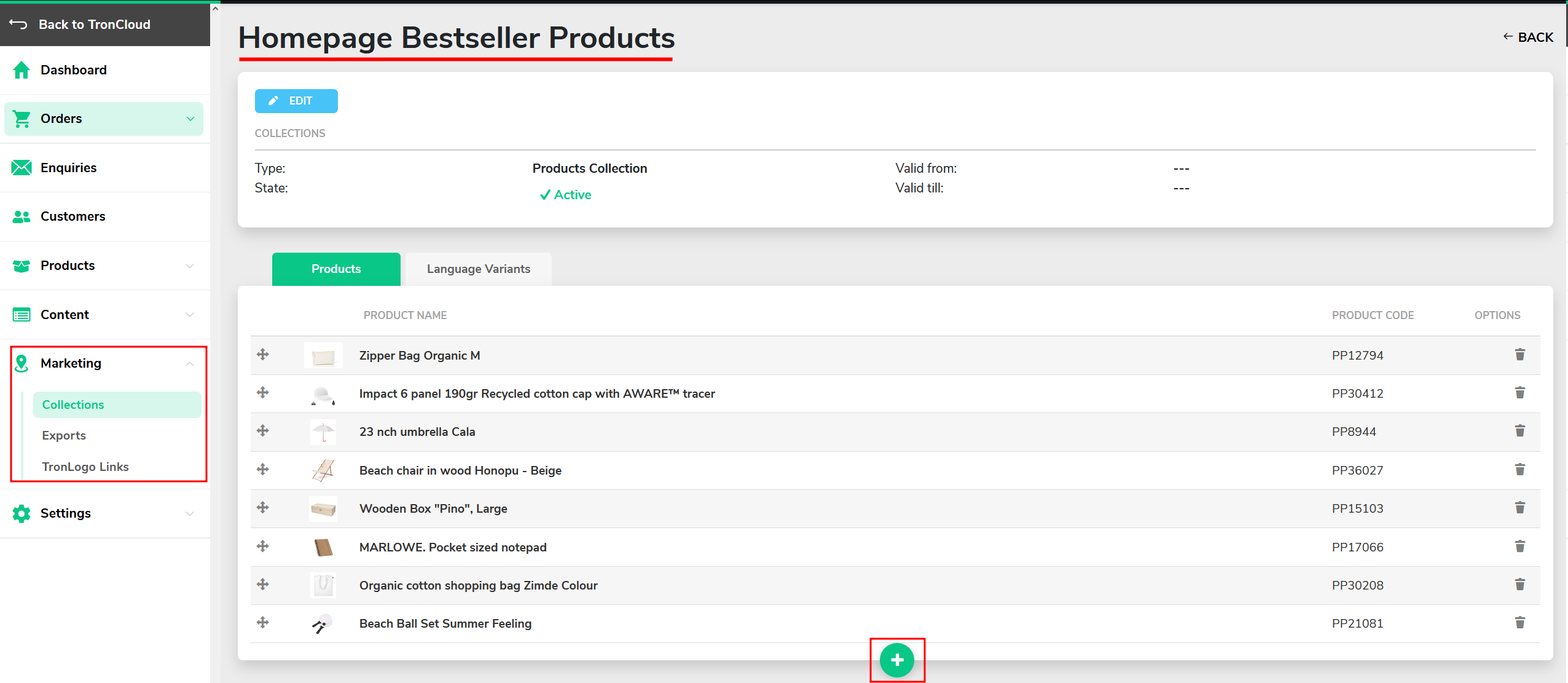 You can add products you want to be displayed with the "+" button. Just mark them.
A new window will appear, allowing you to select products you wish to feature prominently and choose the primary variant for each product (e.g., which color should be displayed in the listing).
You have multiple ways to find products to prioritize:
By Category: Browse through categories to find the product.
By Supplier: Search for products supplied by a specific vendor.
Direct Search: Use the search bar to find the product directly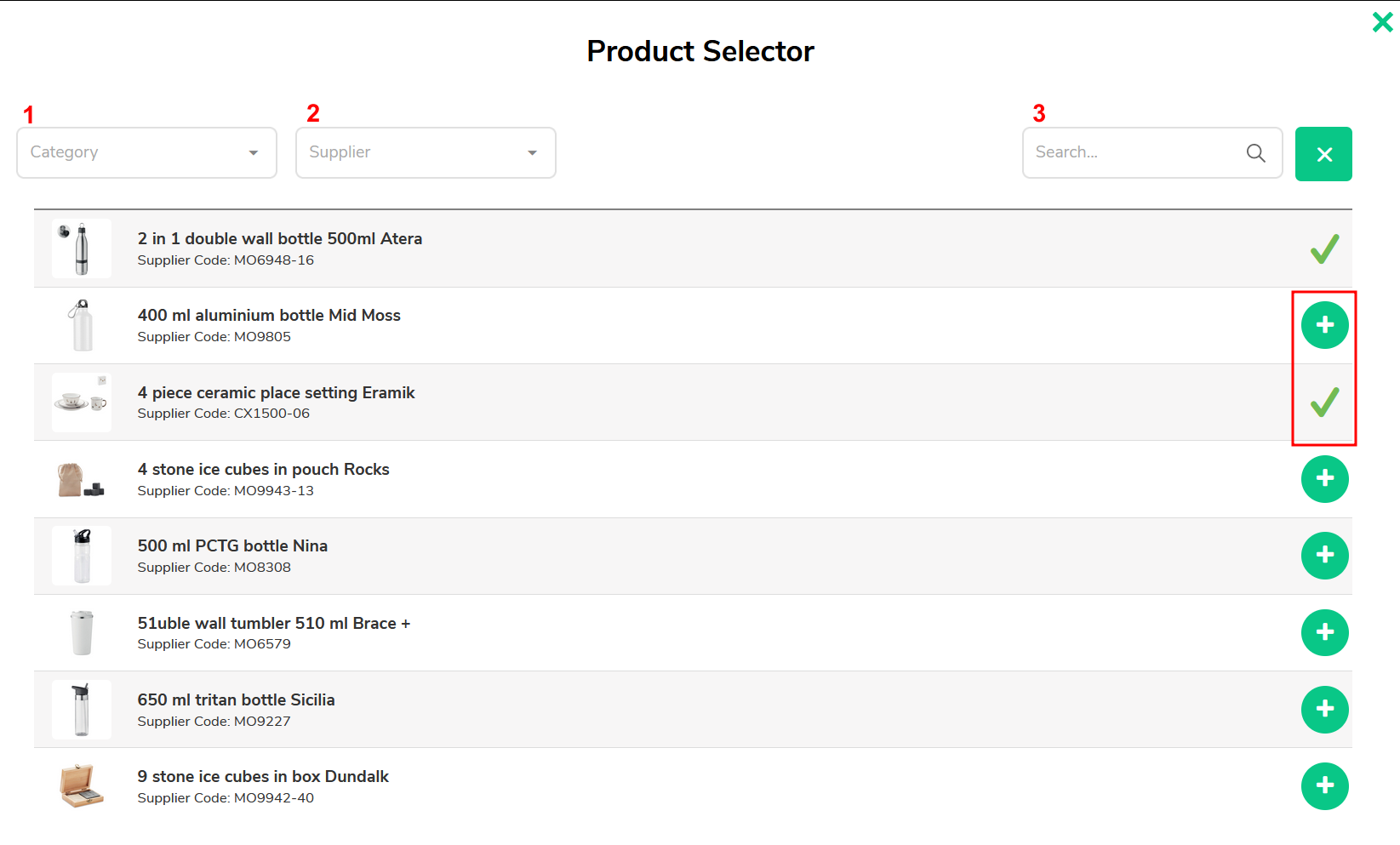 Once you've selected all the products you want to feature, they will be added to your collection.
Need help?