Footers play an essential role in website design. If you're looking to make your website stand out, a custom footer can be the way to go. Here's a simple guide to help you create and integrate a custom footer seamlessly.
Custom Layout
Starting off, the pathway to a custom footer lies in Settings > Visual settings > Footer
Now, when it comes to layout options, there's a buffet of choices. There are three types of layouts.

TIP
Our in-depth "Setting Up Footer" article provides a detailed exposition on each layout, making the decision process more informed.
After selecting the Custom Layout, ensure you click on the save button. This action stores your choice and prepares the platform for further customization.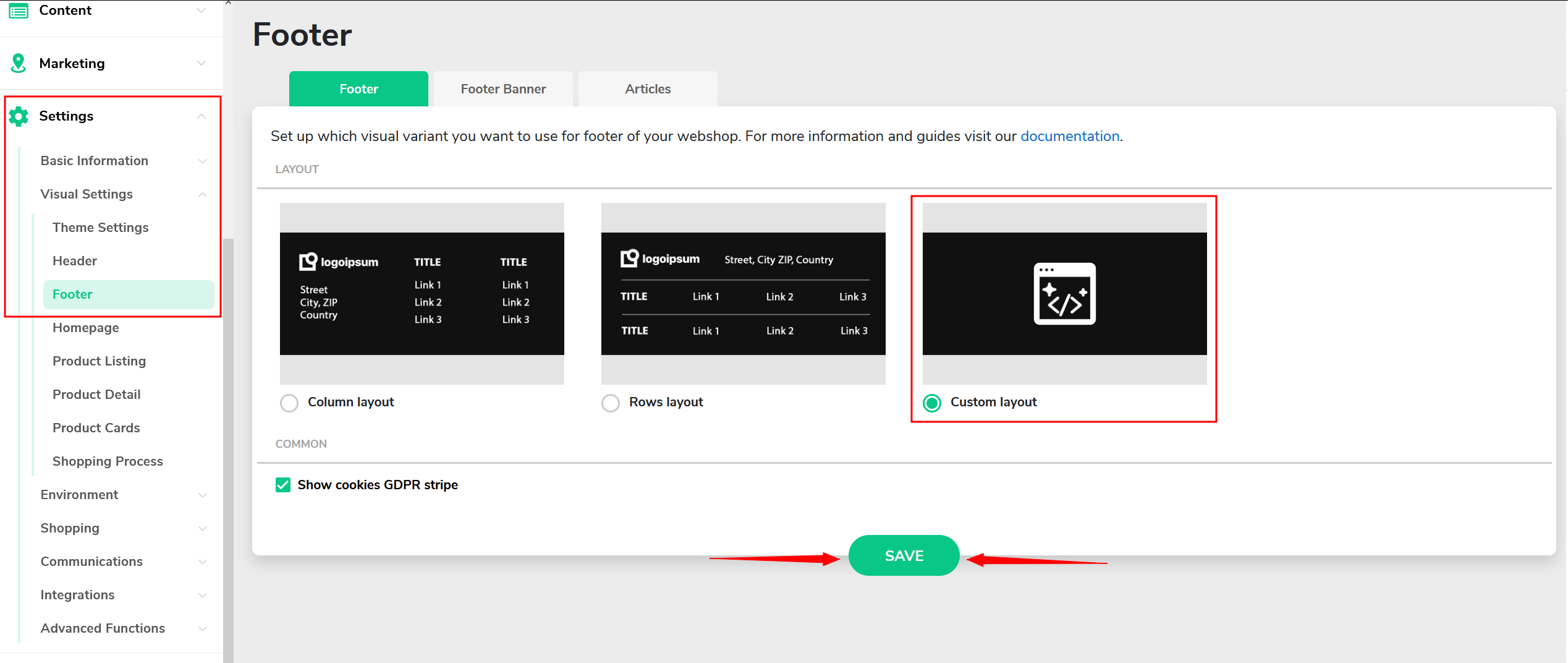 Now that you've made your selection, please, reach out to us so we can activate all the necessary options for your custom footer from our end. We'll ensure that you have all the tools and functionalities at your disposal to bring your vision to life.

NEED HELP?
If you find the task daunting or if you're short on time, don't worry! Our Support Team is always on standby. We can create and integrate a professional-looking footer tailored to your needs. Simply let us know your requirements, and we'll handle the rest.