As we increasingly shift towards digital modes of commerce, the user interface and shopping process in e-commerce platforms have emerged as critical determinants of customer engagement, conversion rates, and overall sales performance.
On This Page
Shop mode settings
More information about this topic you will find in Basic informations about TronShop modes article.
To begin customizing your Webshop Mode, you need to navigate to Settings > Enviroment > Shop Modeon your webshop's portal. Here, you'll find a host of options to choose from.

The webshop mode determines the basic functionality of your e-commerce site. Businesses generally opt for one of two modes: Full-Featured Online Shopping Mode or Quotation & Catalogue Mode.
Full-Featured Online Shopping Mode
Сustomers can see all prices, add products to their shopping cart, and complete the entire purchase process online. If a print calculator is available, this mode can include print prices as well.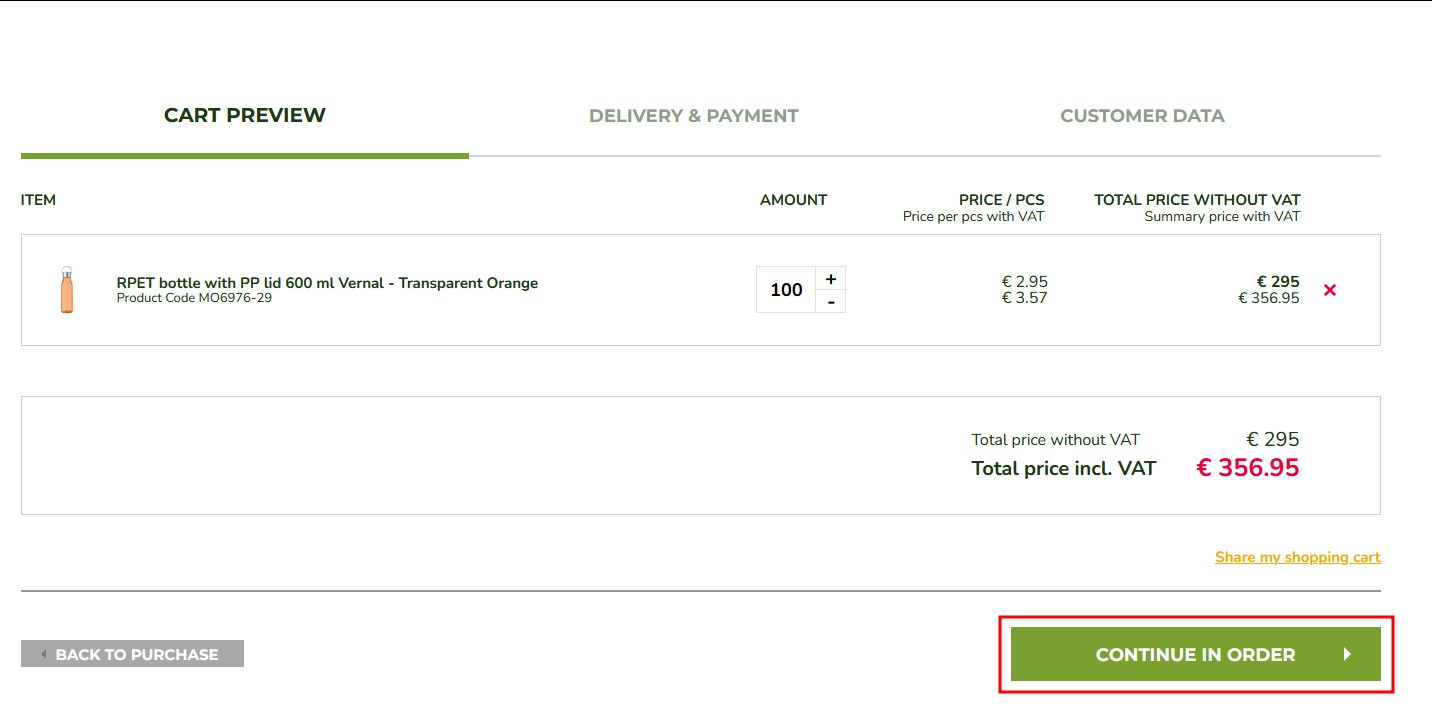 Quotation & Catalogue Mode
Prices can be shown or hidden to all customers, or shown only to registered and logged-in customers, depending on your business strategy.

In this mode, the shopping process functions more like a request for a quote rather than a definitive purchase. Customers can add items to their cart, but only to request an individual quote. The option for delivery and payment is absent in this mode.

NEED HELP?
Our dedicated support team is just one call away. We're here to guide you through the customization process, ensuring your PromoTron platform is tailored to your exact specifications. The process of customization has never been easier or more accessible. Contact our Support team!
Price Details Mode

The Price Details Mode governs the display of product prices throughout the buying process.
'Full Details' mode gives a transparent overview of all the pricing components. It displays all unit prices and the summary price for every item. Moreover, it reveals all printing components (items) for each printing motive.
On the contrary, 'No Details' mode offers a simplified view. It shows only one final price for the product group, hiding details about printing components such as setup, printing, handling, etc.
Alternative header
More information about this topic you will find in Setting Up Header article

Grow your business
If you need help customizing your header, then you can hire a PromoTron expert! Tailor Your Online Shop to Perfection, Attract Customers, and Boost Sales. Embrace the Power of Customization Today! Contact us to book online consultation.
Here are some examples of customized TronShops: Vossa Store or Quintessene
To conclude, the user interface and shopping process on e-commerce platforms greatly impact customer engagement and sales. The alternative header directs customer focus towards order completion. Flexible webshop modes can be tailored to best suit business needs and market strategies. The Price Details Mode offers businesses the flexibility to decide on price transparency. These customizations can improve customer engagement and build a stronger brand image, leading to long-term e-commerce success.