Ensuring your customers receive important email notifications is vital to maintain clear communication and provide excellent service. This guide will walk you through the steps to set up these notifications so that they reach your customers effectively.
Accessing the Email Templates:
Locate the section that Setting > Communications > E-mail templates.
For each template, you need to set an e-mail address. This can be done by clicking on the pencil icon corresponding to each template.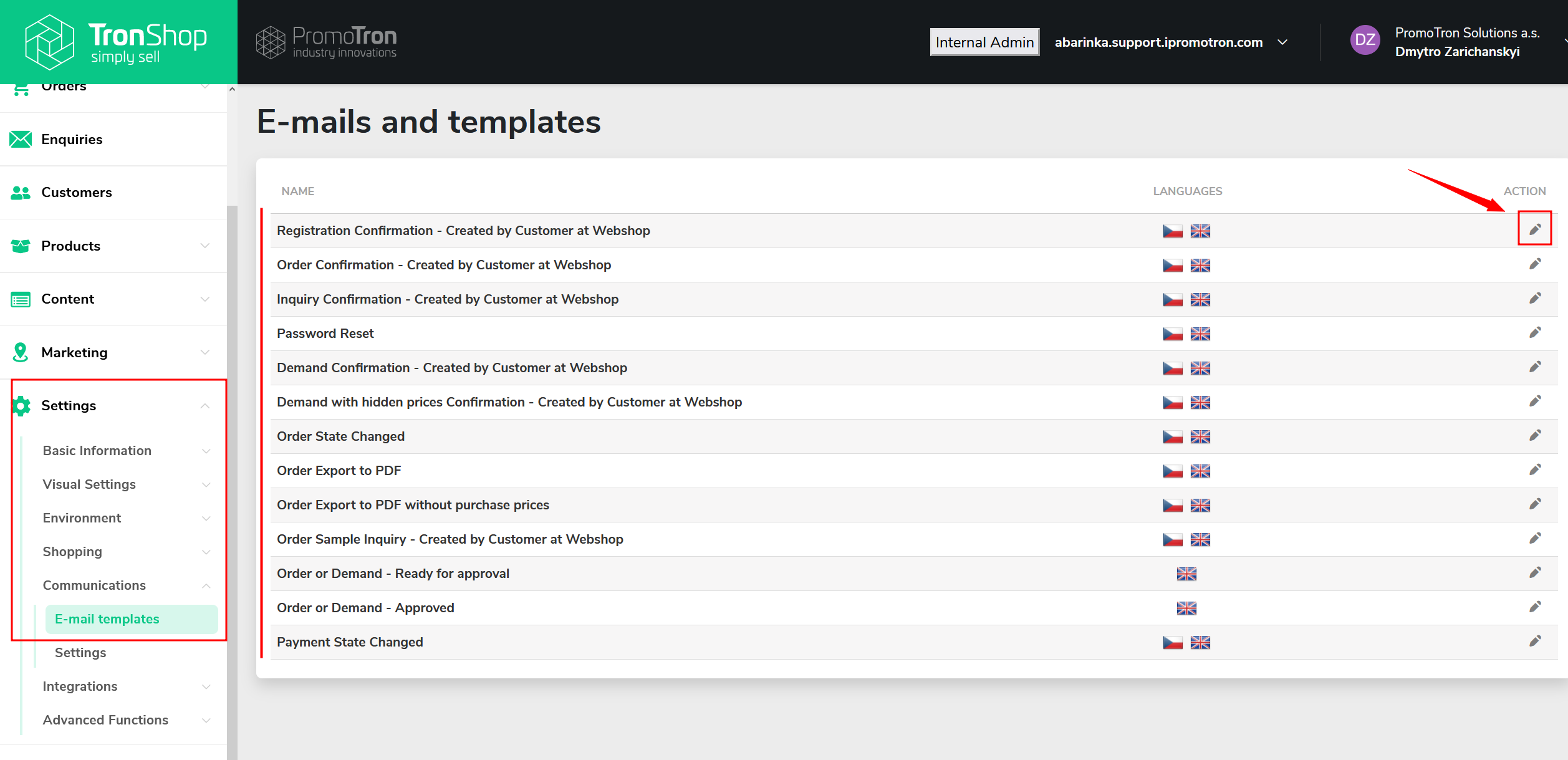 Also you have to set up it seperatly for each language. You can do it by clicking on the pencil icon.
Comments to the screenshot below:
The most important is, to fill in the correct e-mail address to which a copy of the notification, in this case Registration Confirmation – shall be sent.
We advise to insert the name of your webshop in the provided brackets. This makes the notification recognizable to your customers.
If you want to specify an address where customers can send their replies, you can input it in the 'Reply-To' section.
After making the necessary changes, make sure to click on the "SAVE" button.
Once it saved, move on to set up notifications for other templates following the same steps.

TIP
If you wish to send the notification to more than one email address, simply separate each address with a semicolon (;).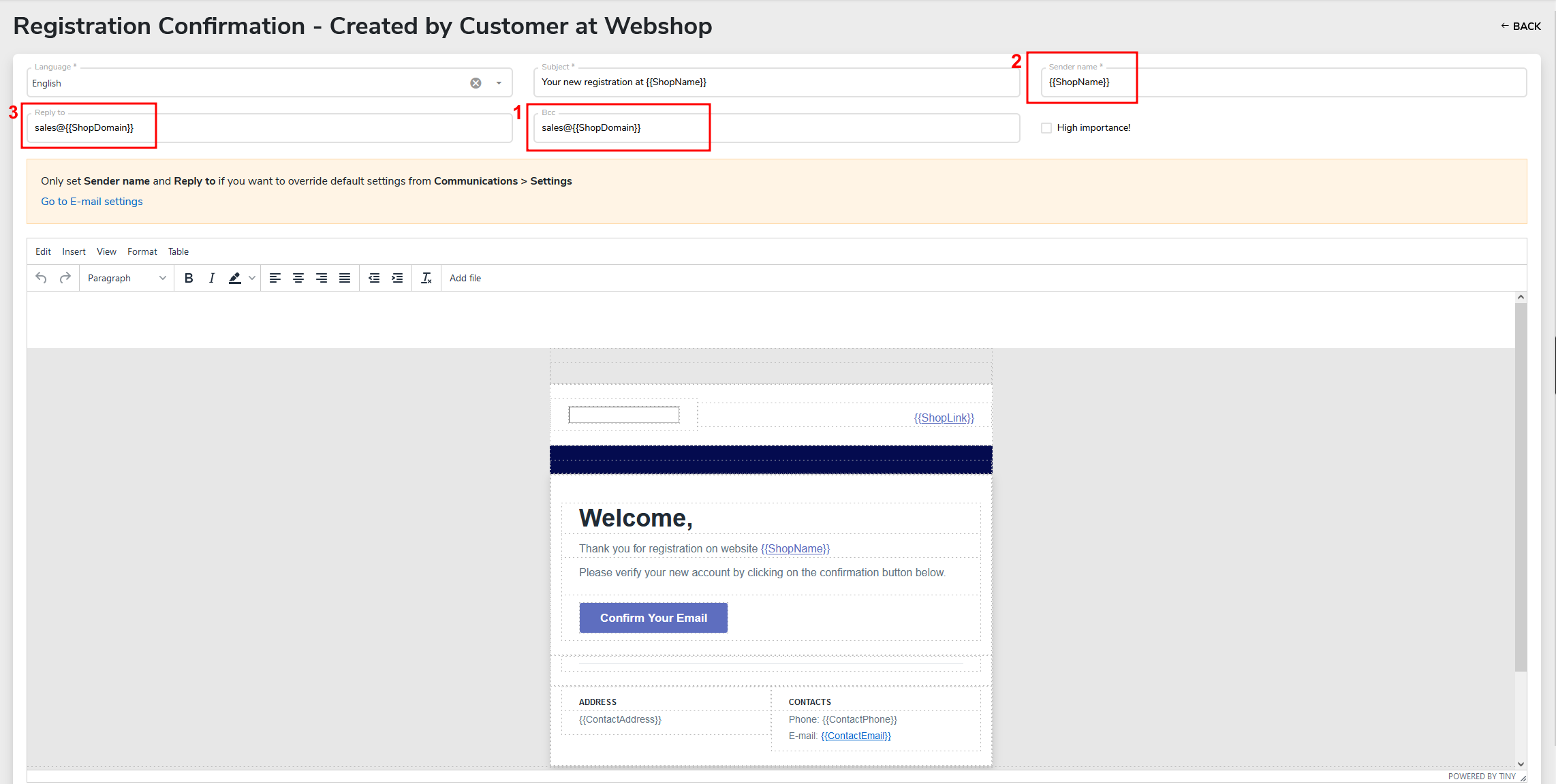 keywords: email settings, email notifications