This article aims to address some common queries related to PDFs generated through our system, such as concerns about contact information display and content translation.
PDFs play a pivotal role in digitally representing business documents. However, when dealing with PDF generation and customization, several questions often arise.
On This Page
Q: Why does our phone number and email address not appear in the PDF header?
A: The phone and email is not visible, because it could be missing in Contacts information settings in administration:
Navigate to Settings > Basic Information > Contacts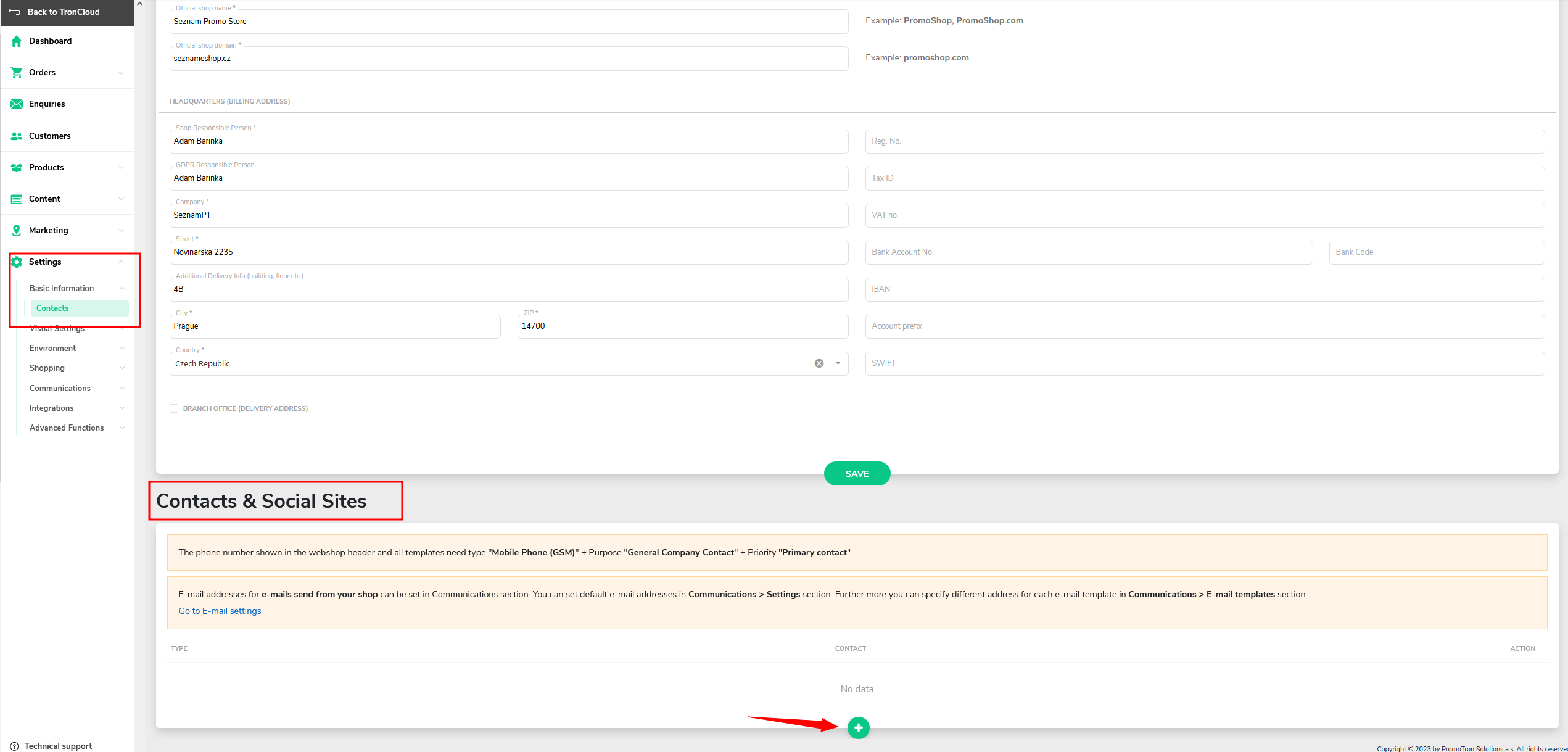 Press on "+" button, and new window will appear.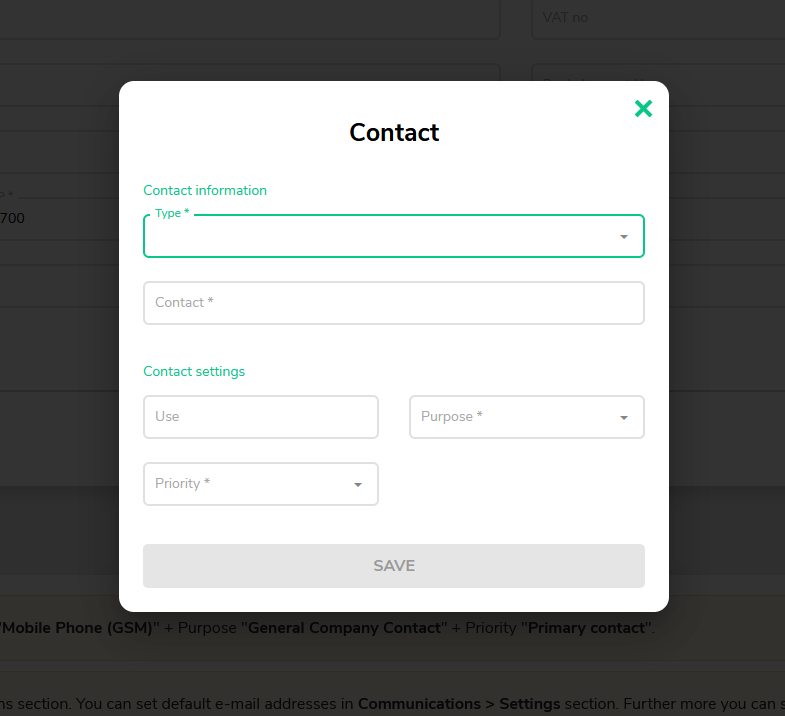 Q: There is a lot information in english, like: Delivery Time, Calculation, Payment terms and Bindingness of the offer. Is it possible to translate it into other languages?
A: The text on the bottom of PDF can be changed in Custom translation page in administration:
Navigate to Settings > Enviroment > Custom translation. Press on pencil icon to edit.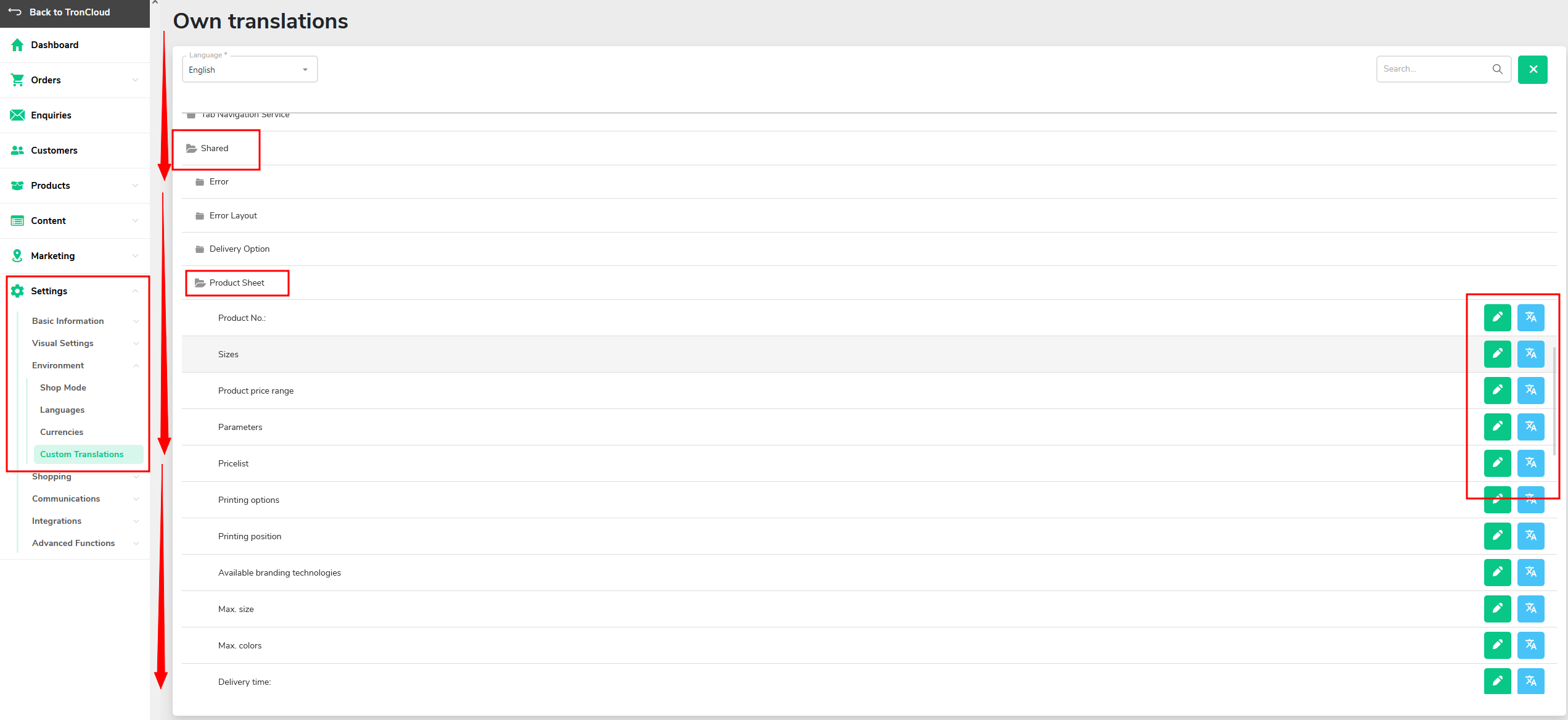 Q: Order export to PDF - how to change the text
You can change the text of the Order export to PDF as follows:
Go to Settings -> Communications -> Email Templates then Order Export to PDF or Order Export to PDF without purchase prices.

PLEASE TAKE ATTENTION
Keep in mind to update all the available language versions.
Depends on the purpose of the PDF, see below:


Q: How to link Banner with PDF catalog

TIP
If you would like to find How to link Banner with PDF catalog, visit our article about that!

NEED HELP?
Our dedicated support team is just one call away. We're here to guide you through the customization process, ensuring your PromoTron platform is tailored to your exact specifications. The process of customization has never been easier or more accessible. Contact our Support team!