Whether it's changing the status of an order, editing payment details, or sending a confirmation email, TronShop provides a seamless interface to get these tasks done.
To manage orders in your TronShop portal, you need to reach Orders > Orders List. There you will find a list of orders, so just click on one of them to open.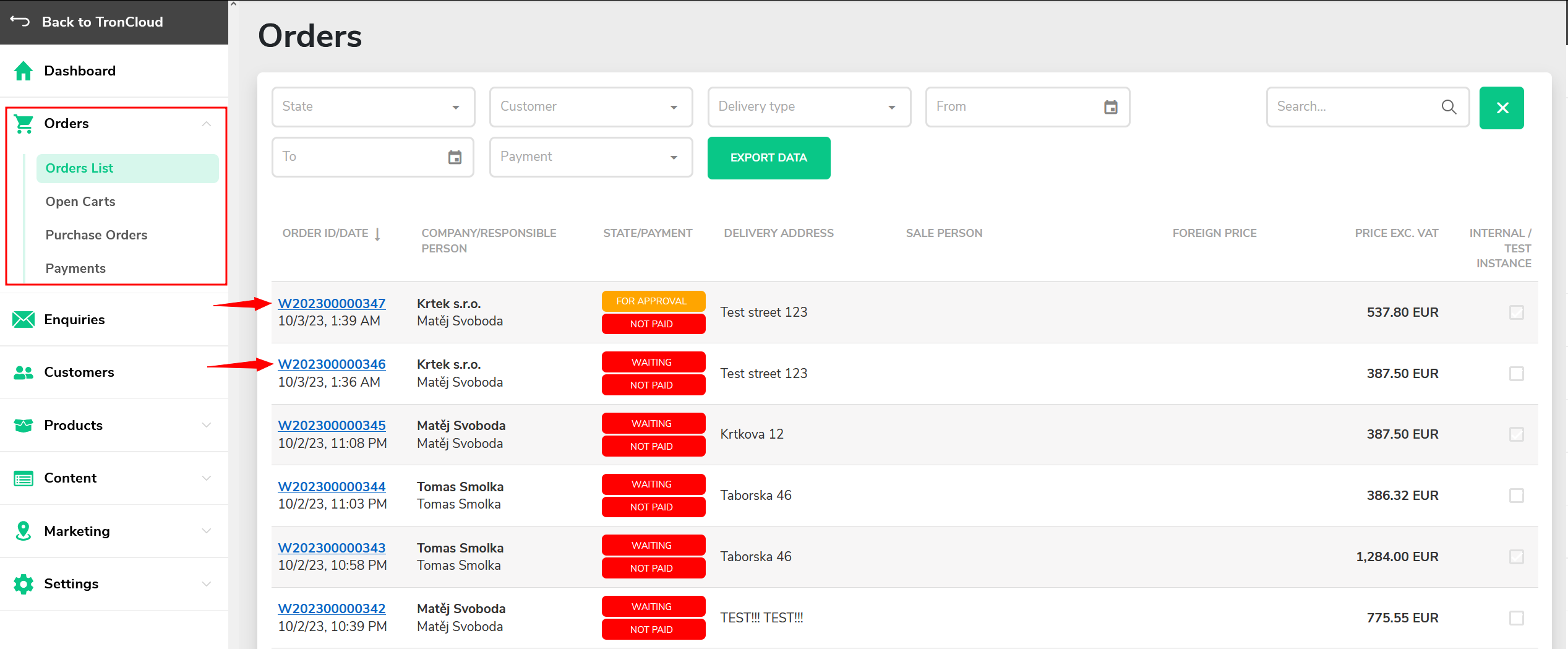 Order was chosen will be opened, and you will see all info about it.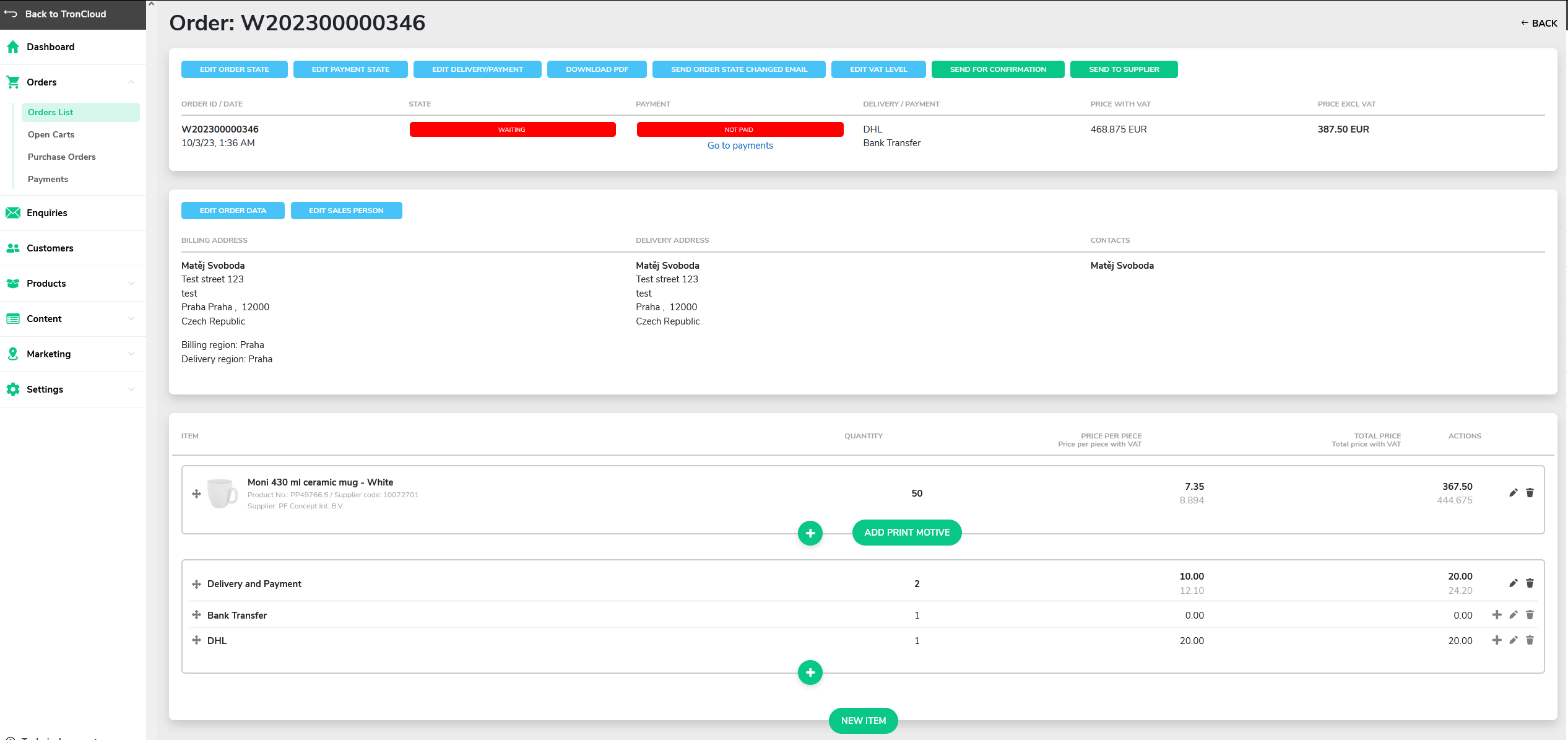 On This Page
In this article we are interested on the first part of it and we will go step-by-step.

Work with Item
If you want to edit item, just click on

next to it.
The new window will appear.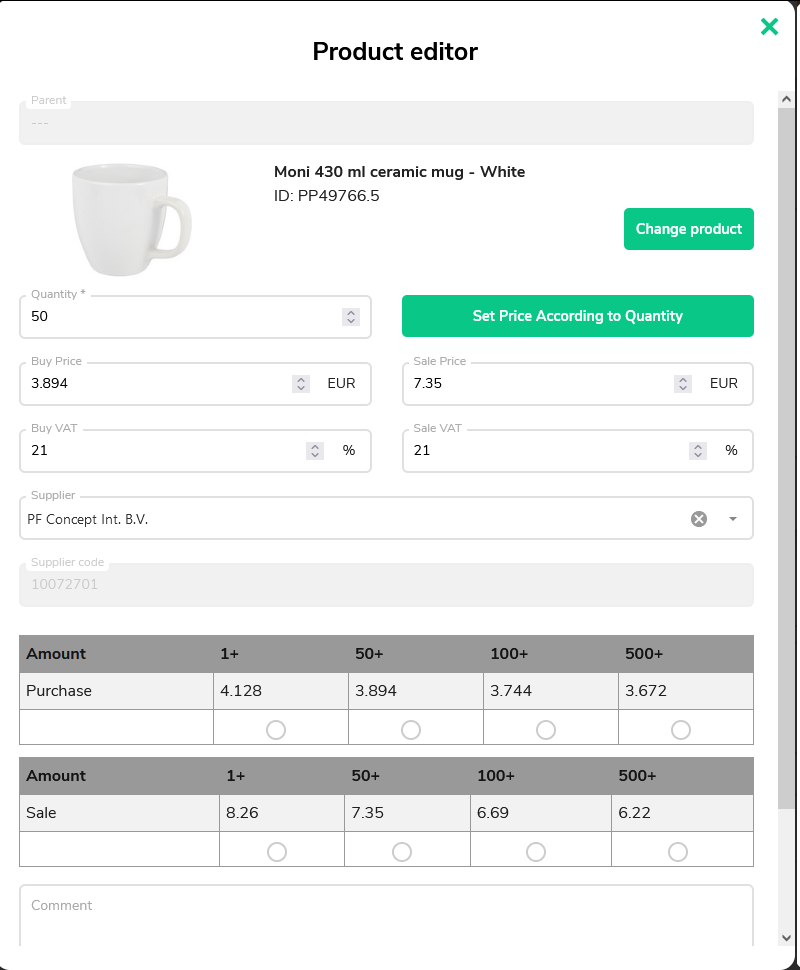 The Product Editor is a powerful tool designed to allow users to make modifications to product details. Here's a breakdown of the functionalities it offers:
Quantity of products: adjust the number of products in stock or in the inventory.

Buy Price: modify the cost at which the product was purchased or will be purchased from suppliers.

Sale Price: users can update the price at which the product is sold to customers.

Buy VAT: adjustments to the Value Added Tax associated with the purchase of the product.

Sale VAT: updating the Value Added Tax applied when the product is sold.

Supplier: specify which supplier provides the particular product.

Supplier code: This is a fixed field associated with a specific supplier. It's important to note that this code cannot be changed, ensuring consistent supplier identification.

Amount of Purchase item: This refers to the total cost of the product when purchased from the Supplier, taking into account both the buy price and any associated fees.

Amount for Sale item: This represents the total amount to be received when the product is seling, considering the sale price and any relevant amounts.

Comment: A space for users to add any additional notes, observations, or details related to the product. This could include special instructions, reasons for price changes, or any other pertinent information.
Lastly, it's essential to remember to save any changes made within the Product Editor to ensure that updates are stored and reflected accurately in the system.
Delivery and Payments

If you want to edit Delivery and Payments, just click on

next to it.
The new window will appear.
The logic should be the same as with item editing.

PLEASE TAKE ATTENTION
Only difference is the amount should be set as ONE.
Adding New Items

In case the client wants to add some item after the order. You can add this item manuualy to it.
You can add there products with "NEW ITEM" button.
After new window will appear, where you should choose Product as Item Type and click "SAVE".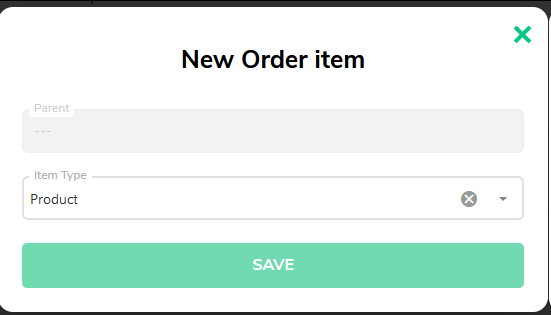 .
You will see Product Editor, where you need to click on "Change Product"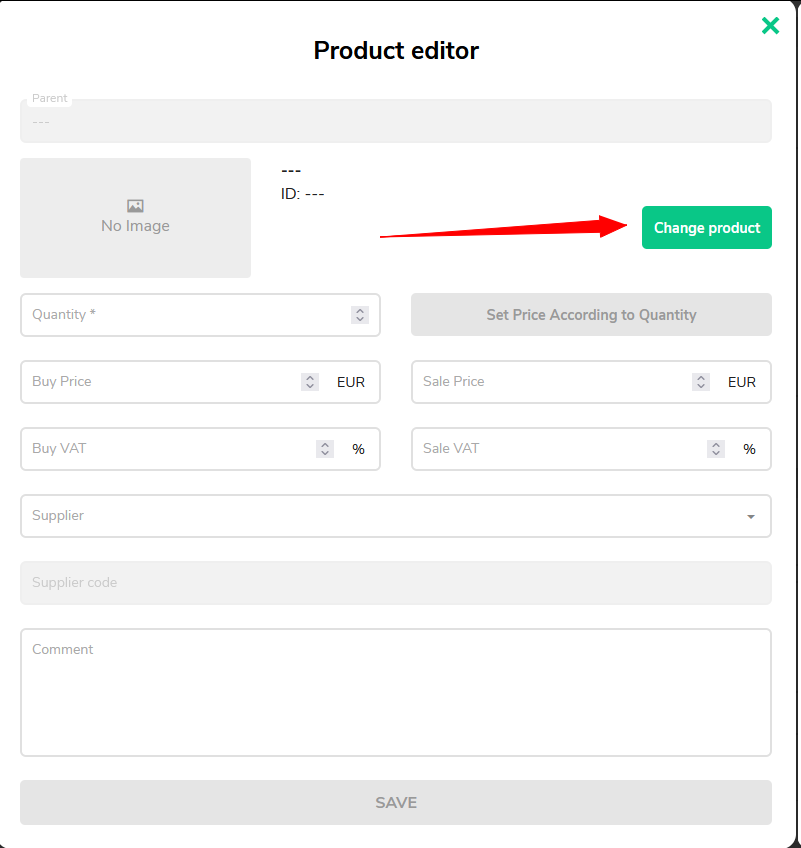 You will see Product Selector, where you can add any Products. You can finde them in navigation menu (sorting is possible by category and supplier, or you can type name of the product) and add with "+" button. Successfully chosen products will be replaced by a green tick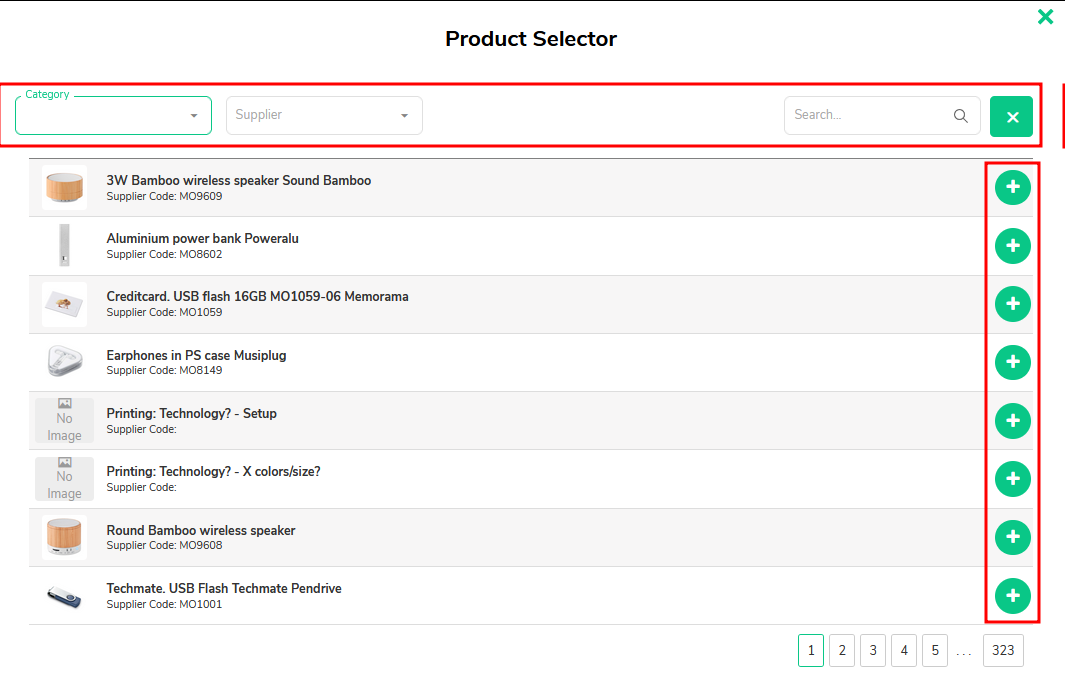 After selecting the needed product, you will come back to the Product Editor window, where you need to write down all details.
Don't forget to press "Save"