This guide will walk you through accessing Open Graphs, understanding the displayed details, and efficiently utilizing the information presented to improve customer engagement.
Within this section, you'll find all carts opened by customers.
Details displayed include the last update of the cart, the company's name, its contact person, the quantity added by the customer, and other options.
To access Open Graphs, navigate to Orders > Open Carts.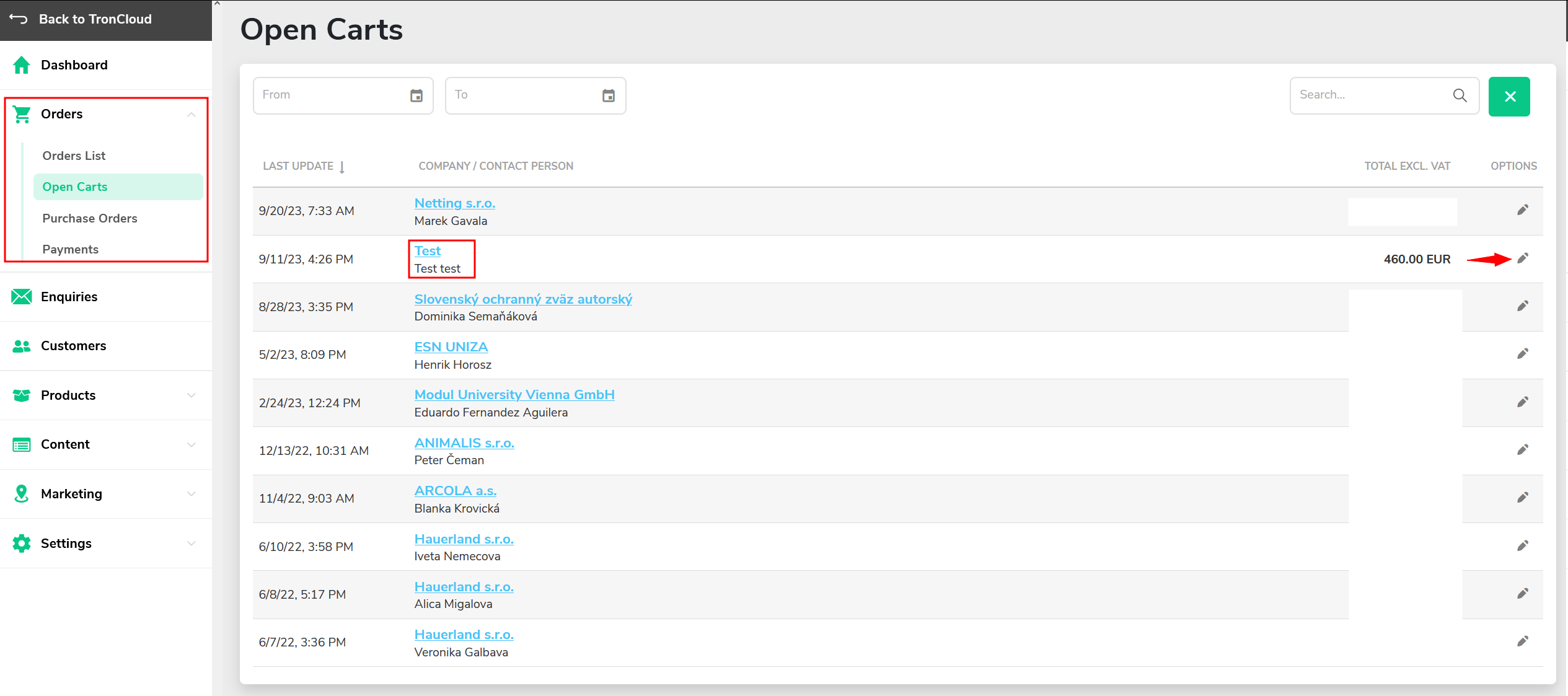 You can either click on the company's name to view its profile or select the pencil icon to explore potential orders.
In the Opened Cart section, you'll see details about potential orders.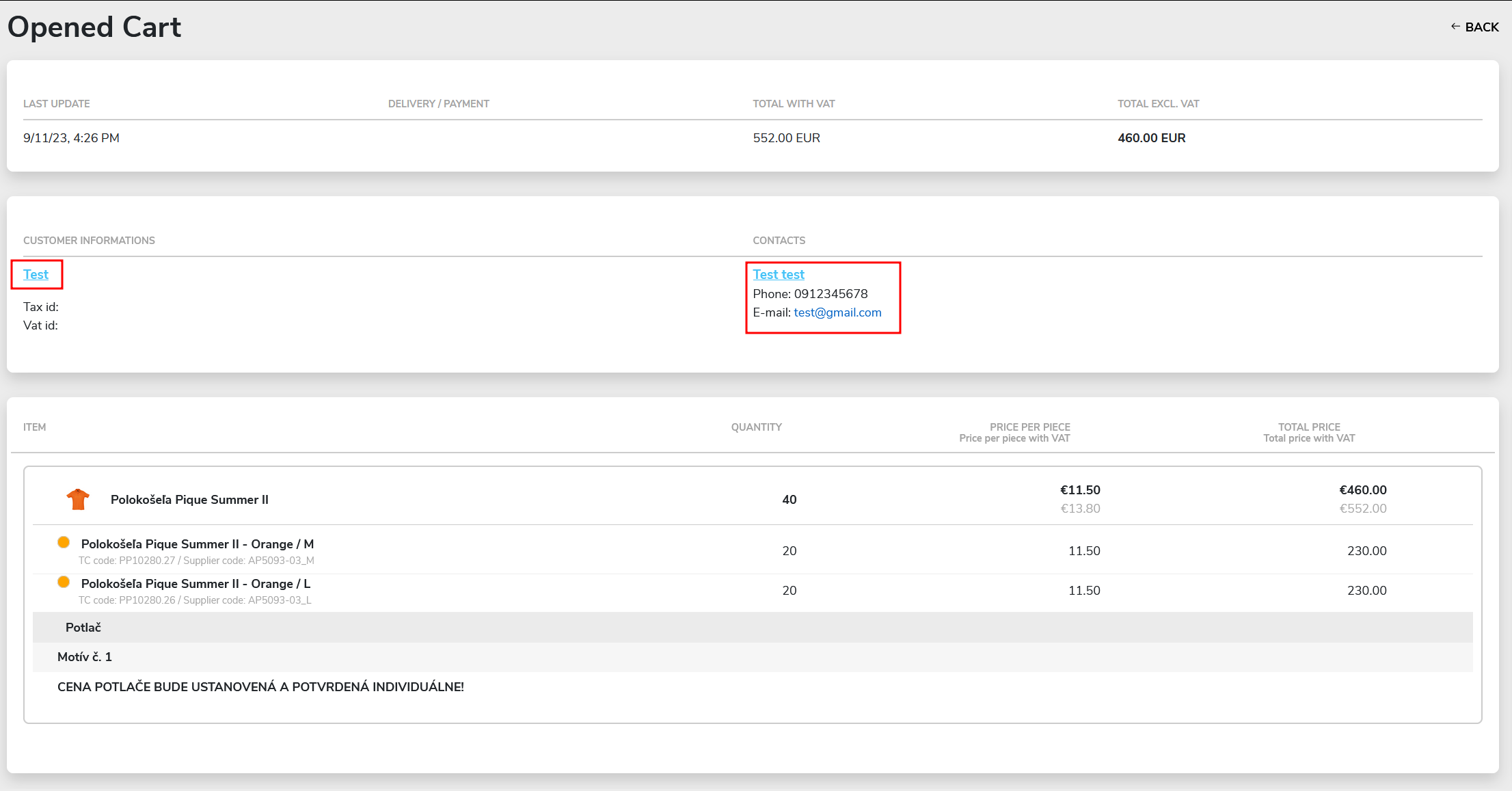 Last Update: This field displays the date and time the cart was last modified, indicating the recency of the cart details.
Delivery/Payment: This section contains details about shipping methods and payment options.
Total with VAT: Represents the cumulative price of items in the cart, inclusive of Value Added Tax (VAT). VAT is a consumption tax applied to products at each phase of the supply chain, from manufacturing to the sale point.
Total excl. VAT: Denotes the overall price of products in the cart without including Value Added Tax.
Specific items selected can be viewed below.
Item: Displays the products in the cart.
Polokošela Pique Summer II: a product name or category.

Variations: Indicates available sizes, such as "Orange / M" and "Orange / L", where "M" and "L" denote Medium and Large.
TC code & Supplier code: Unique identifiers for the product and its supplier.
Quantity: Amount of the selected variation the customer intends to buy.
Price per piece with VAT: Unit cost inclusive of VAT.
Total price with VAT: Cumulative cost for the selected quantity, inclusive of VAT.
Additionally, you'll find Customer Information and Contacts. By clicking on the Customer's name or the Contact Person's name, you'll be redirected to their respective profiles.

For more details about Customer Information and Contacts, refer to our article titled "Adding & Editing Customers."


NEED HELP?
Our dedicated support team is just one email away. We're here to guide you through the customization process, ensuring your PromoTron platform is tailored to your exact specifications. The process of customization has never been easier or more accessible. Contact our Support team!