Whether it's sending the confirmation email, TronShop provides a seamless interface to get task done.
To manage orders in your TronShop portal, you need to reach Orders > Orders List. There you will find a list of orders, so just click on one of them to open.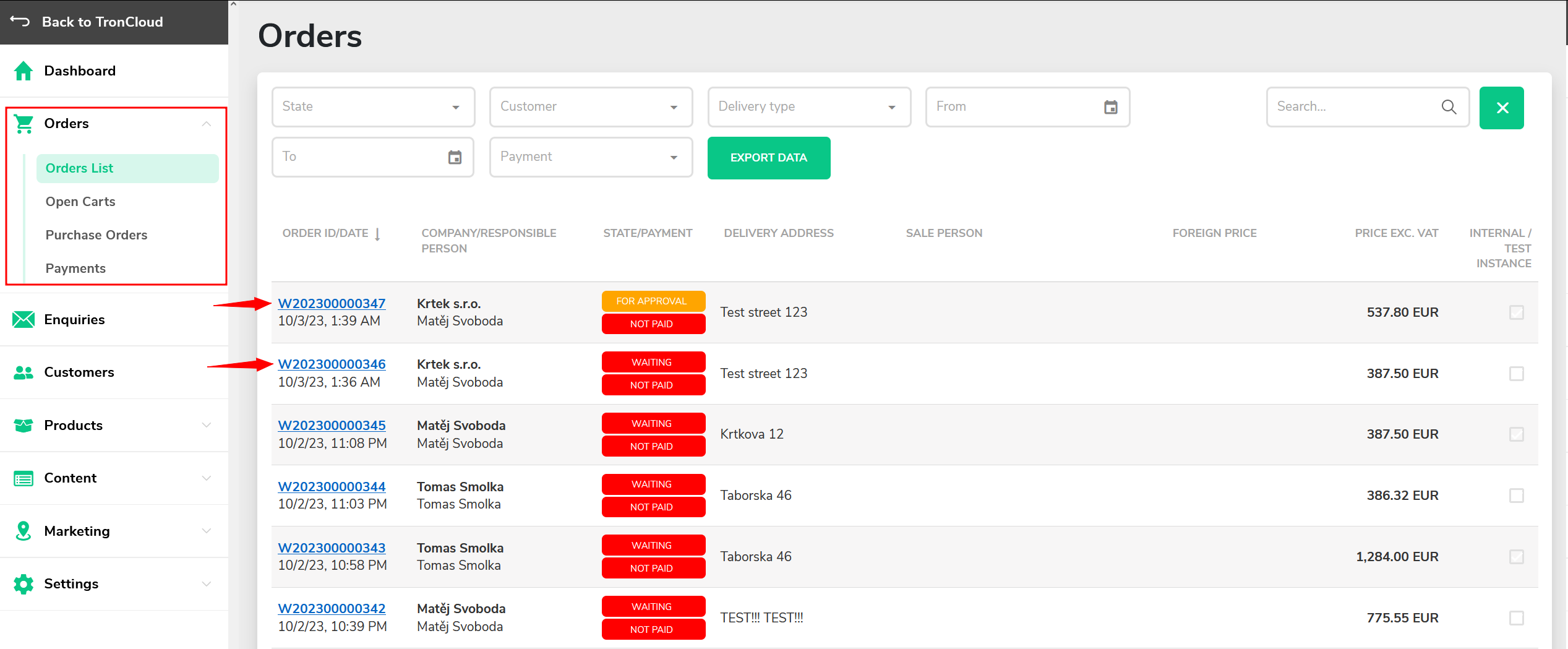 Order was chosen will be opened, and you will see all info about it.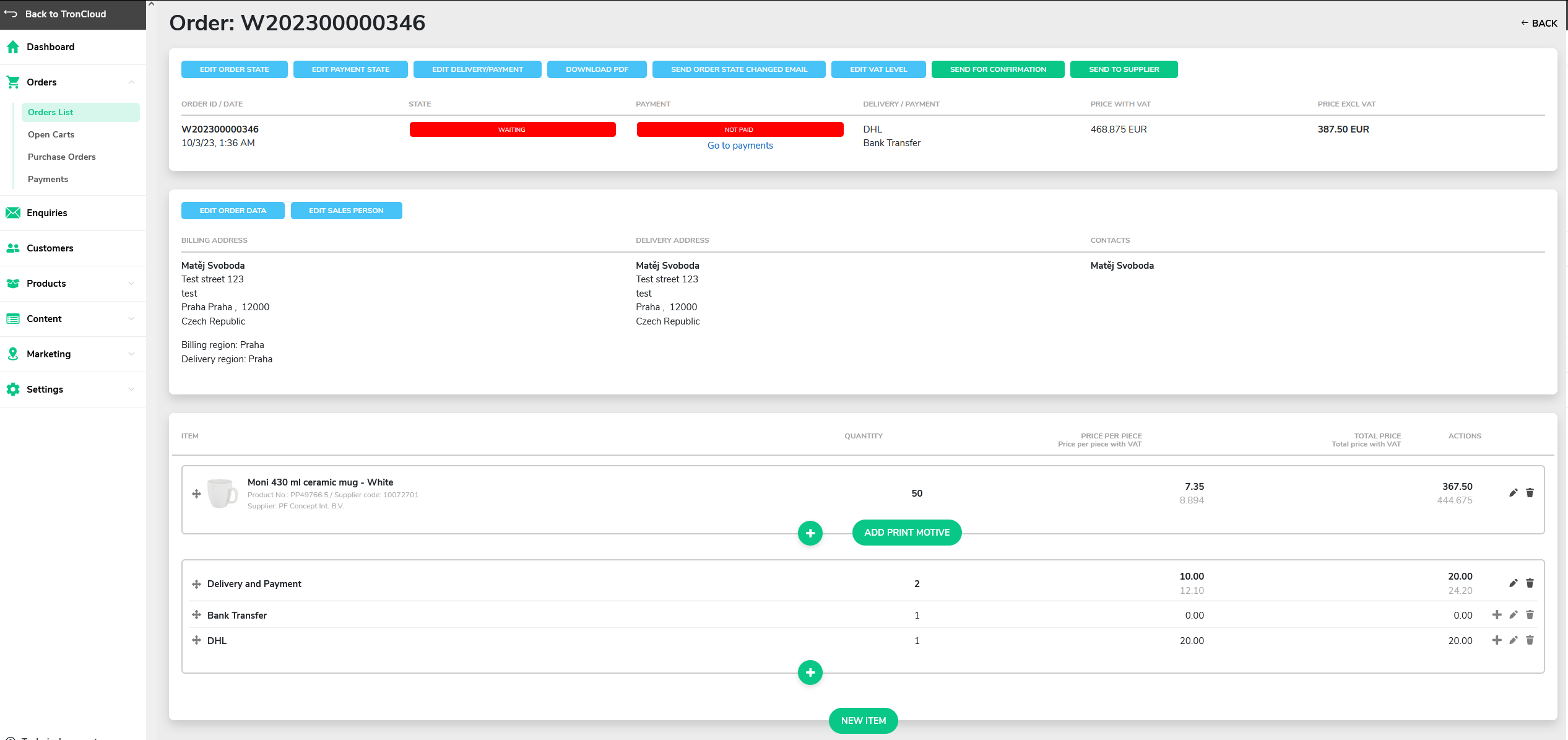 Send for Confirmation
This email is sent to the customer, for example, if the shop owner has made some changes to the order and wants to have them approved by the customer, this email will be sent using the button below (see screenshot Nr. 1 below). The status of the order will then change to "FOR APPROVAL" (see screenshot Nr. 2)
Screenshot Nr. 1:

Screenshot Nr. 2: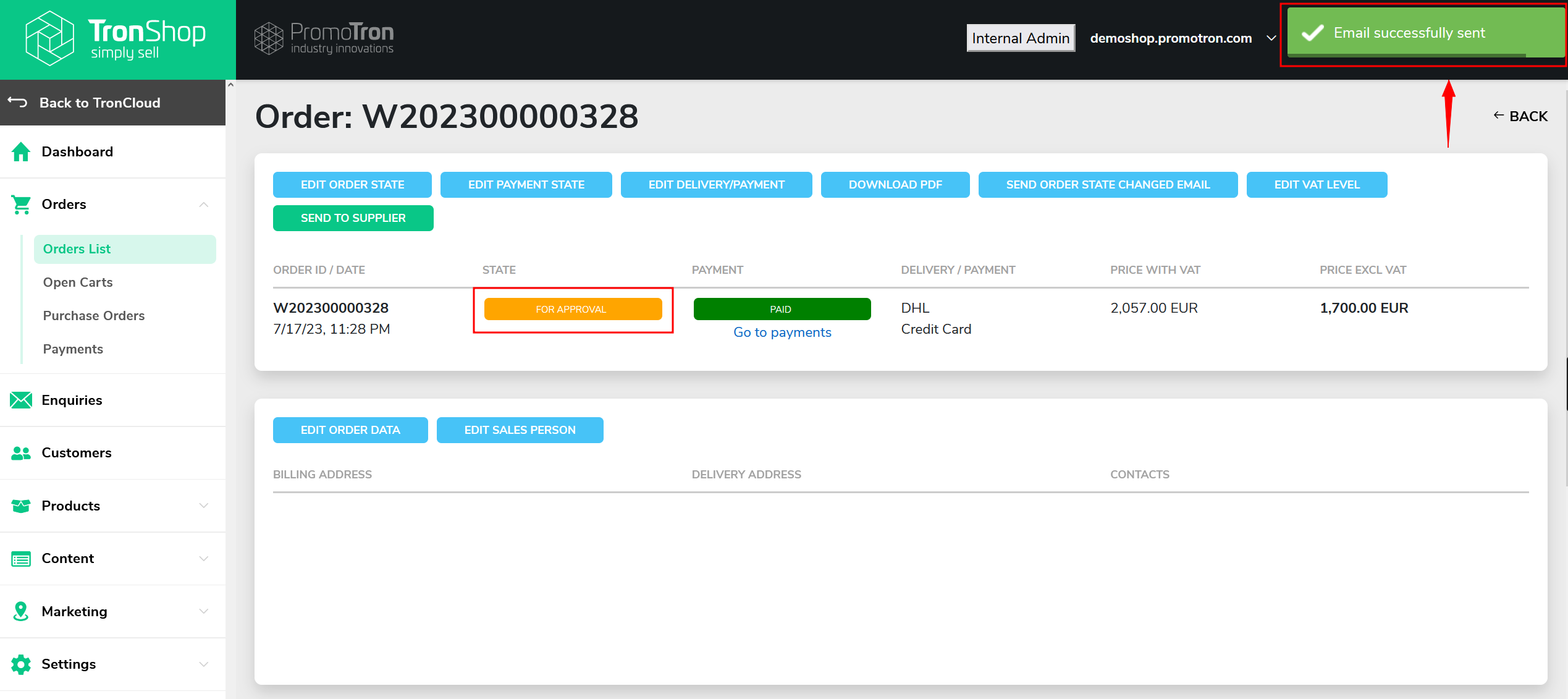 
EXAMPLE
Order or Demand - Approved
In the customer section of the shop, the customer will see the option to:
remove the items he doesn't want to order
export the order to PDF (Download PDF)
approve the order. When the customer clicks on the button APPROVE ORDER, the e-mail "Order or Demand - Approved" is sent

EXAMPLE