Do you want to have a multilingual webshop? With TronShop everything will be ready within just a few clicks!
Navigate to Settings > Environment > Languages.
Simply click on the "+" button. From there, choose the desired language from the list presented. Do note, however, that when you add a new language variant, you must translate all your content (like pages, banners, etc.) into that specific language.

PLEASE TAKE ATTENTION
Do not forget to synchronise your shop after any change made in suppliers, products, pricing policies, languages or currencies!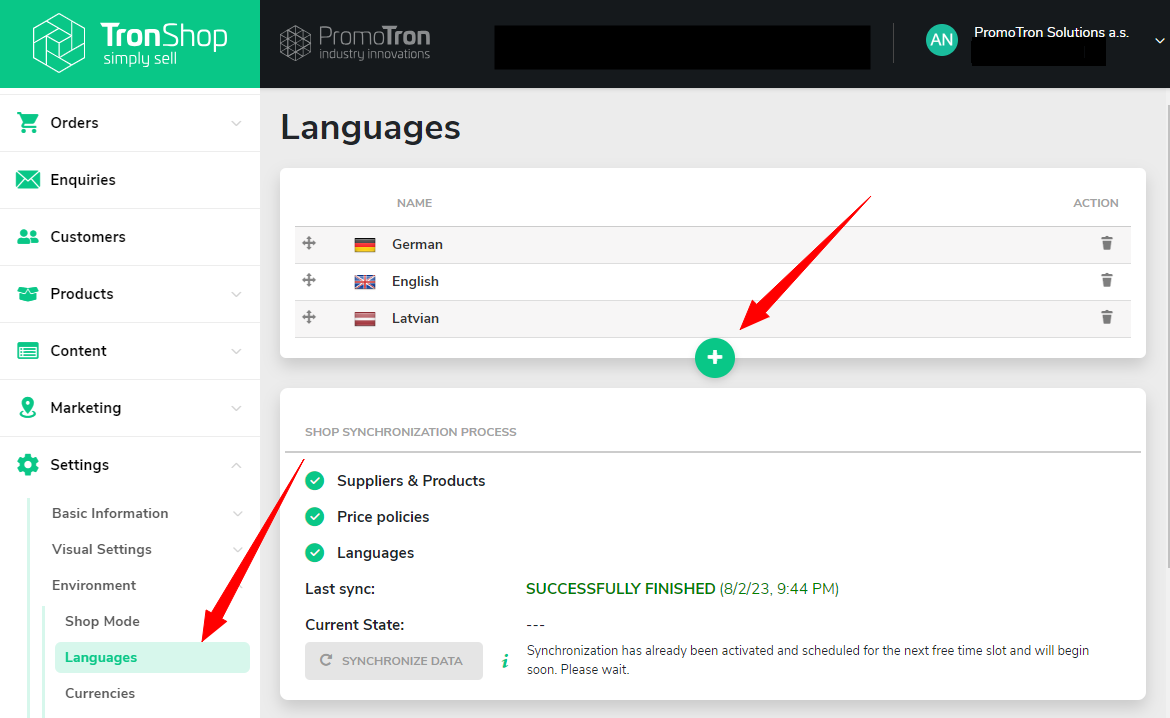 
NEED HELP?
Our dedicated support team is just one call away. We're here to guide you through the customization process, ensuring your PromoTron platform is tailored to your exact specifications. The process of customization has never been easier or more accessible. Contact our Support team!
Visual representation
If you want to change language name, ISO code, or an icon displaying on the header of your web-page, please refer to the article on Setting Up Header.