This guide will walk you through the process from selecting your desired product to successfully placing your order. Additionally, we will delve into the specifics of ordering items with or without printing options. Follow the steps below to ensure a seamless shopping experience.
On This Page
Browse the product you're interested in and select the "Buy" button.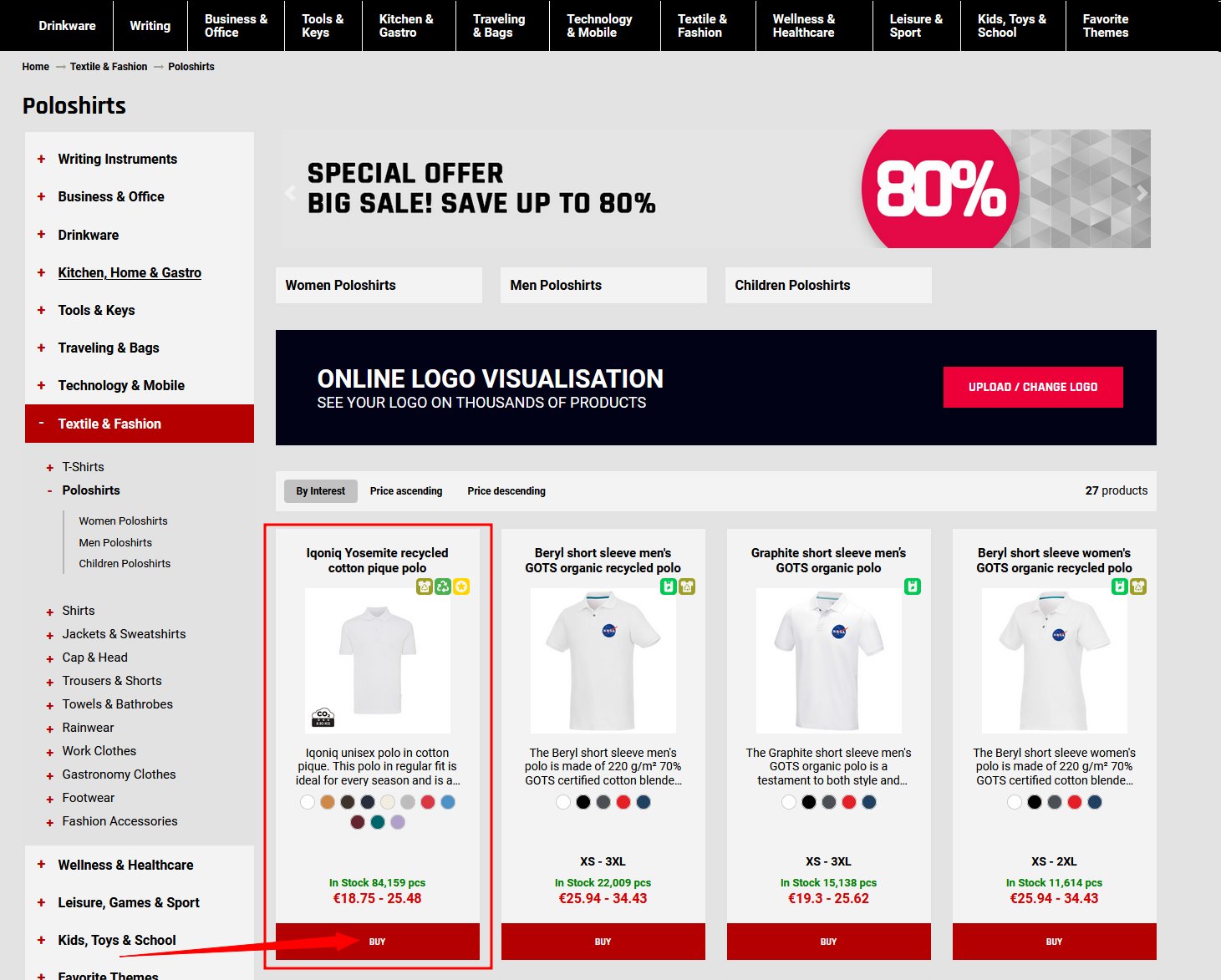 You'll be given a choice to order the product with or without printing, provided that the printing option is available.
Order without printing
Let's begin with how to place an order for a product without any printing.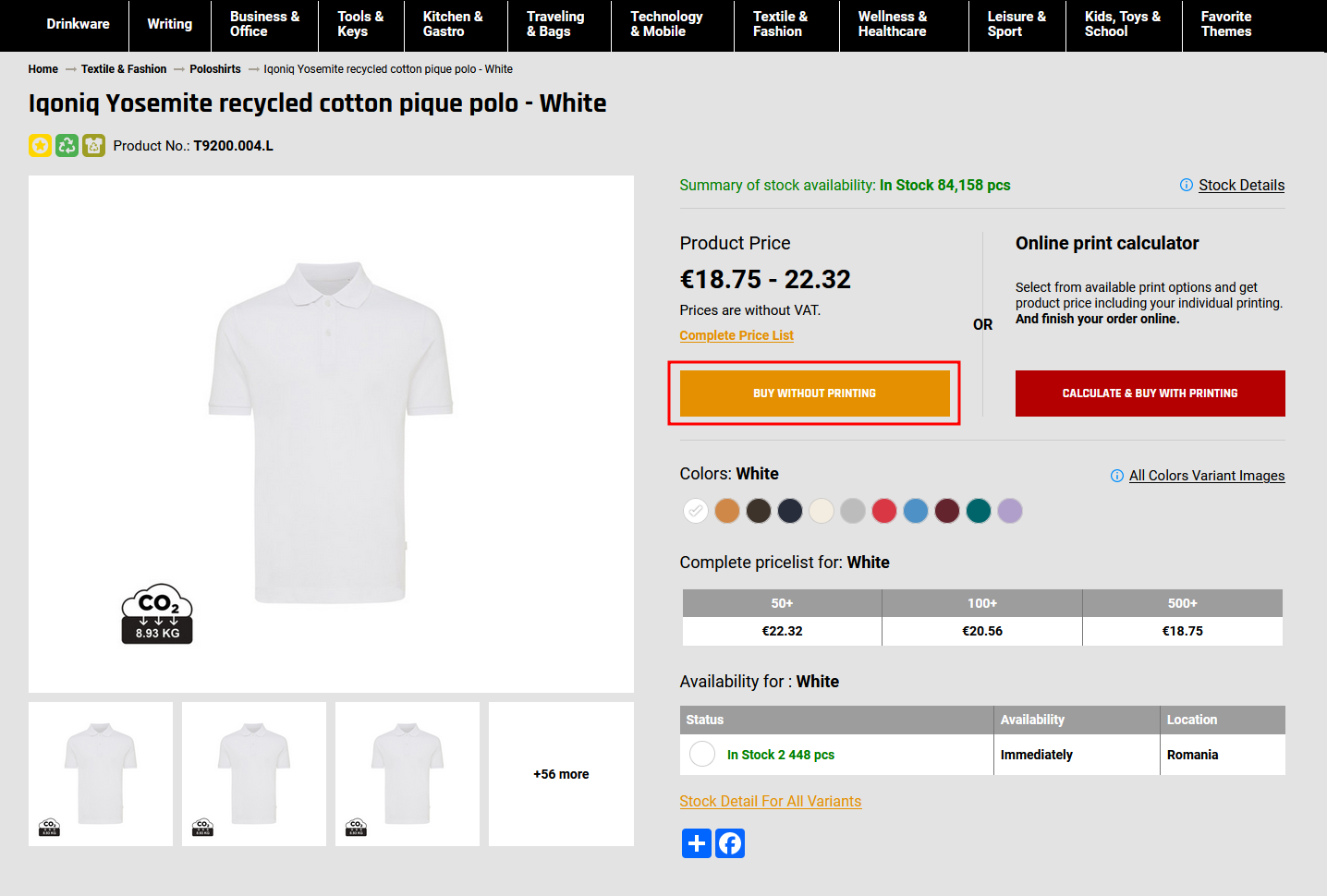 Select the desired variant or variants and specify the quantity in the "pcs" field (1). Shortly after, a pop-up will appear indicating the stock status. To proceed, click "ADD TO CART."(2)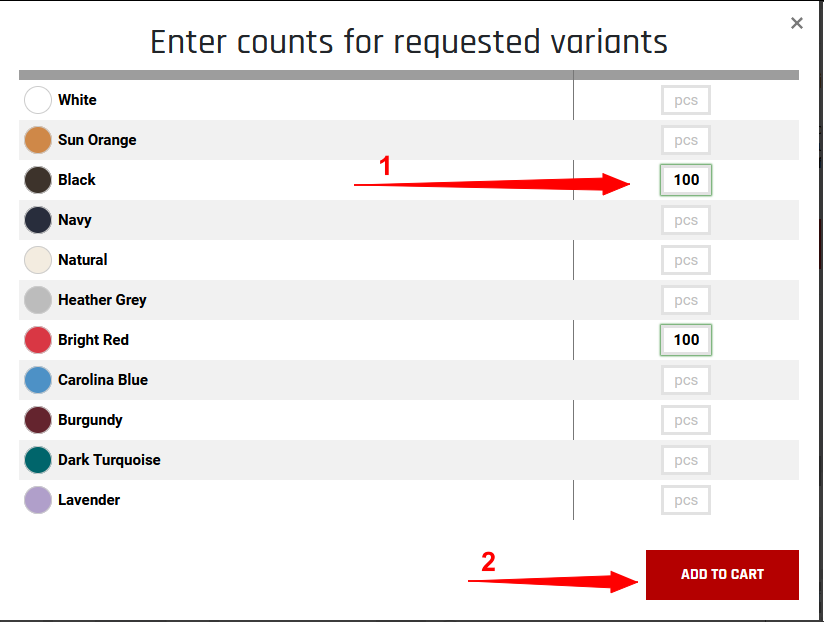 You'll be redirected to a summary of the items you've added to your cart.
If you're ready to finalize your order, click on "Proceed to checkout" (1). If you wish to continue shopping, select "Back to purchase" (2). Or, explore "Similar products" (3) for more options.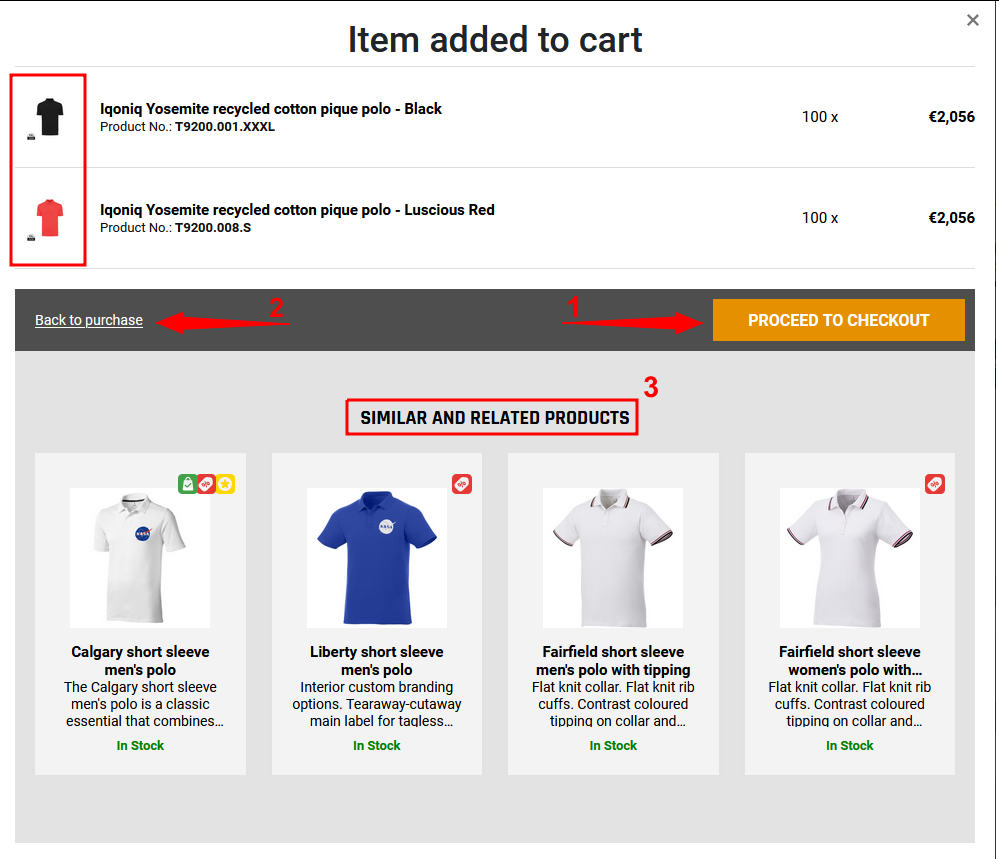 Next, if you wish to share your cart with someone else, simply use the "Share Cart" option (1) by sending them the unique sharing link. Alternatively, you can choose to "Continue with Order" (2), or, if you're not done shopping, select "Go Back to Purchase" (3).
But for the sake of this demonstration, let's proceed by selecting "Continue with Order."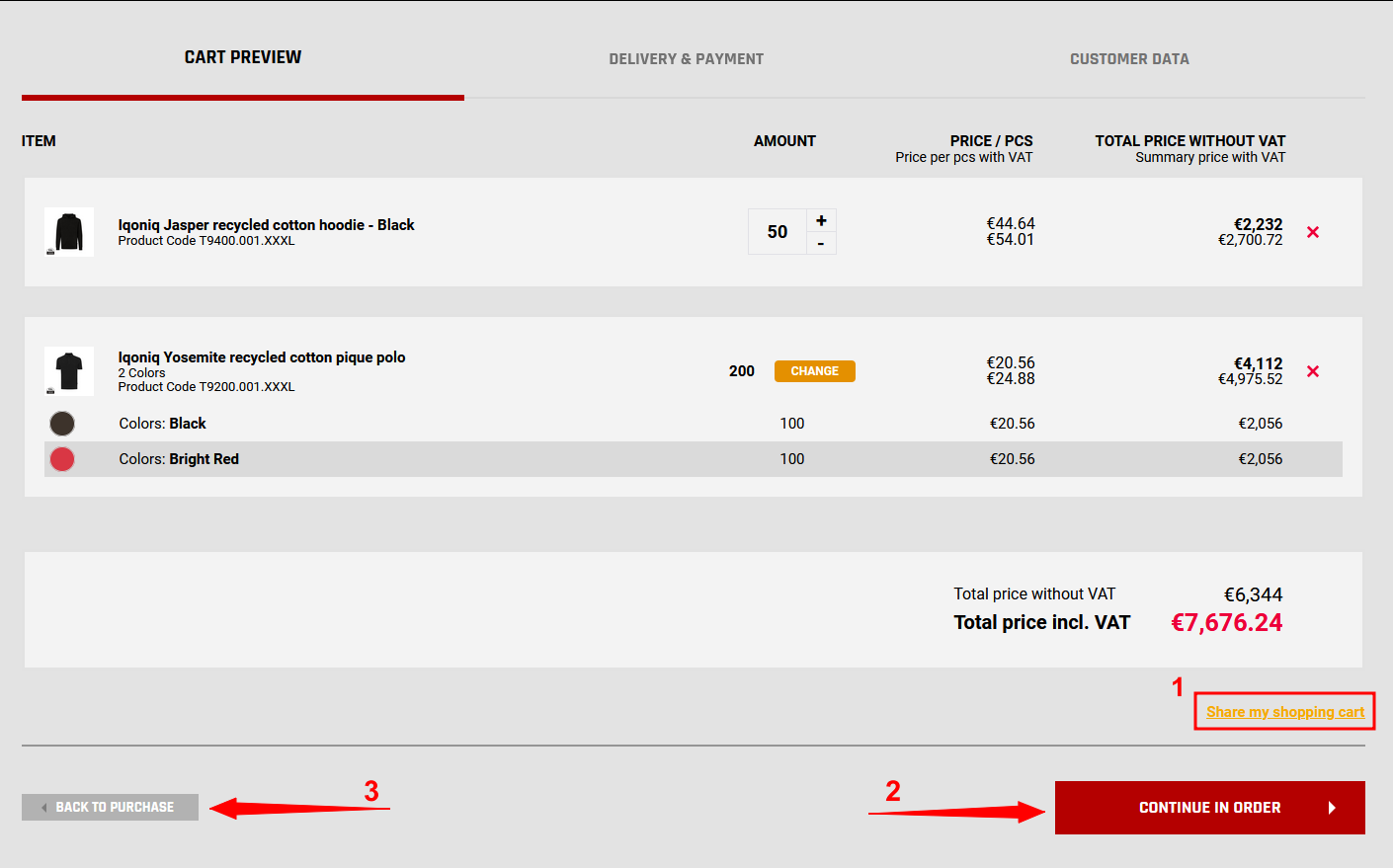 Should you have specified delivery regions, you'll be prompted to pick the appropriate one. In certain scenarios, there might also be a subregion to select.

Once you've selected the region (and subregion, if applicable), you'll see a list of available shipping and payment methods. Make your choices and then hit "Continue with Order."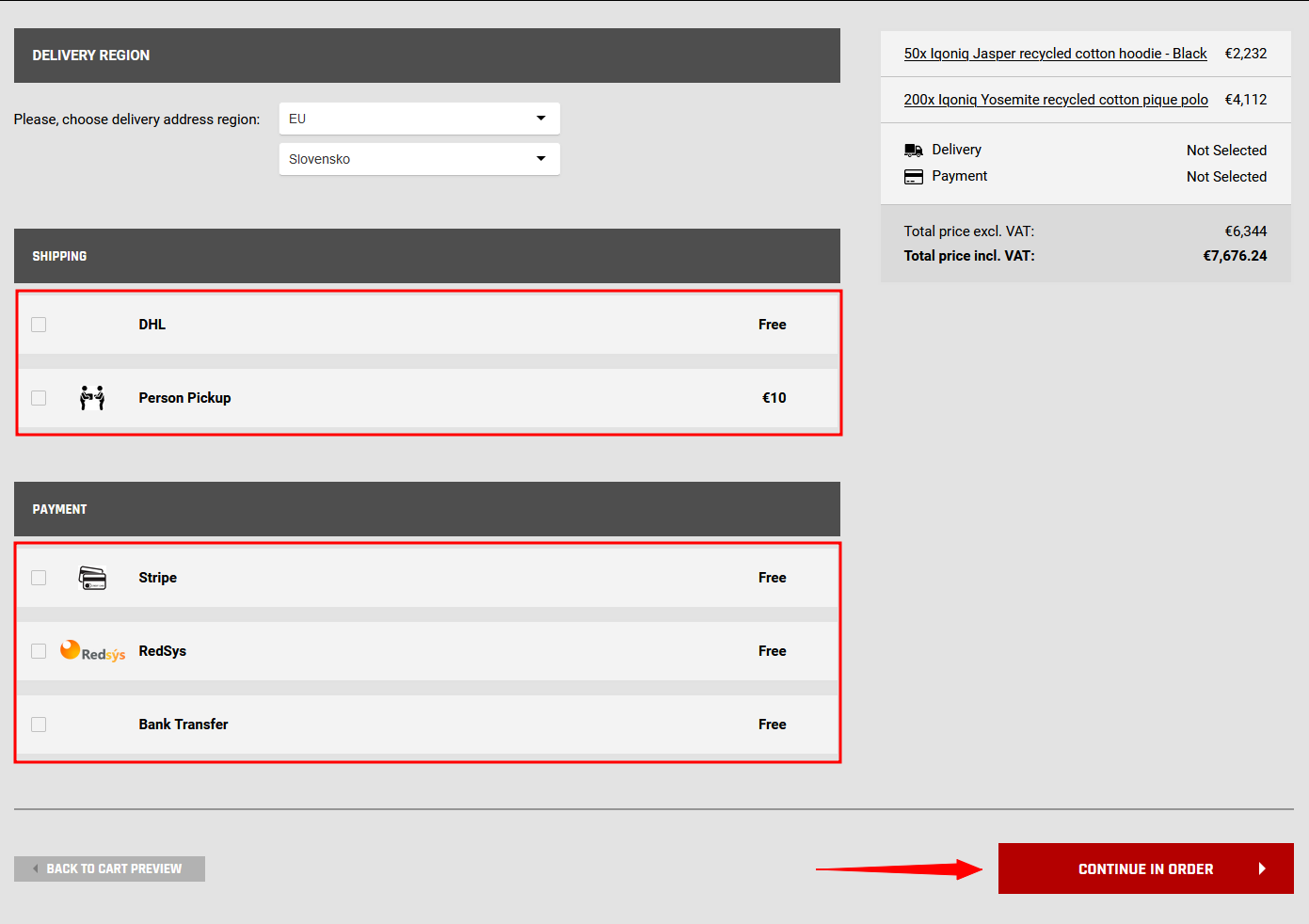 For returning customers, simply "Sign In" (1) to your account. New users will need to register by inputting all necessary details. Ensure you agree with the terms of use before pressing "Submit Order."
Upon completing your order, you'll receive a confirmation email detailing your purchase.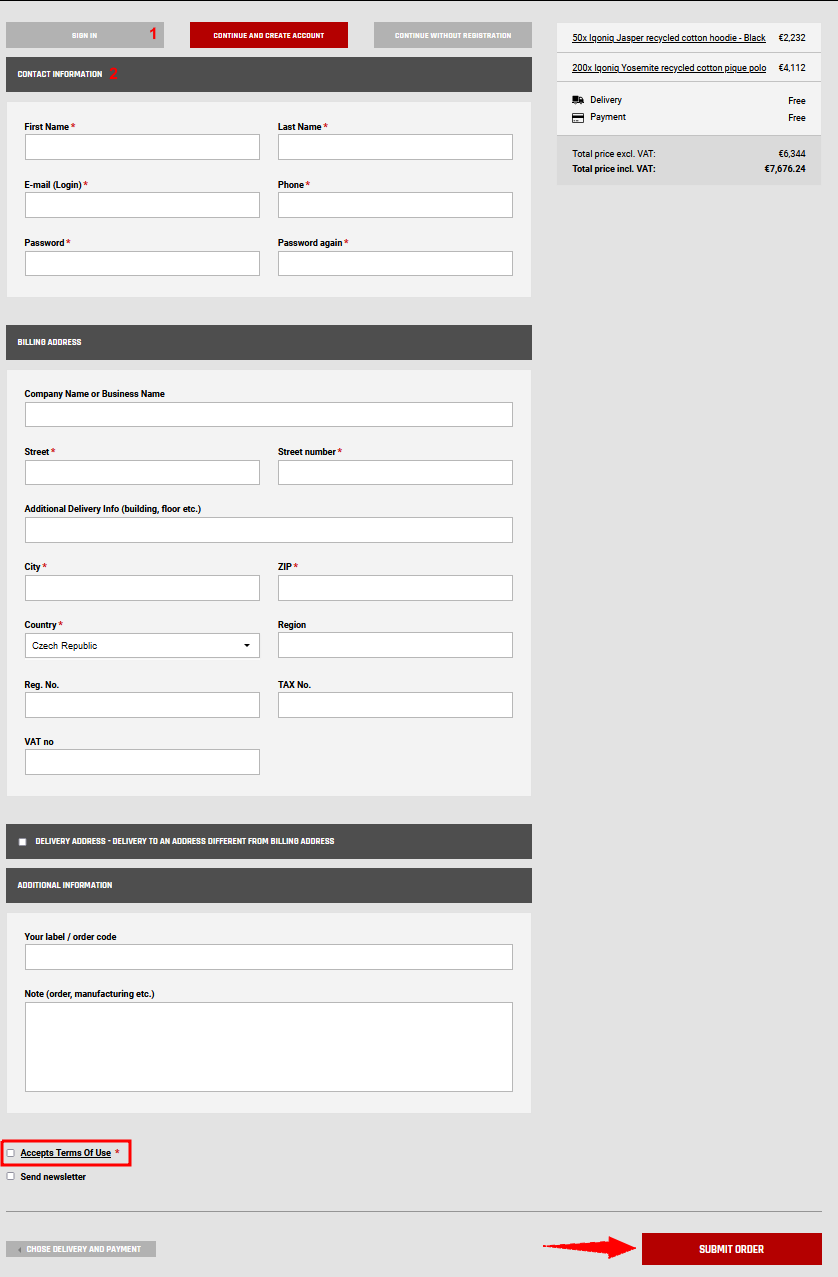 Order with printing
If you want to order a product with printing, go to the product detail as descrbed at the beginning of this article, click on Calculate & Buy with printing.
The process of calculating printing prices is described in the article.
Once you finished the calculation by adding it to your shopping cart, proceed with your order as described above.