The article provides instructions on how to upload a logo on a product, including selecting a logo from a gallery or uploading a custom logo, choosing the background processing and so on.
If you want to upload a logo on a product, you can do it for example in the product detail. Just click on the button UPLOAD / CHANGE LOGO...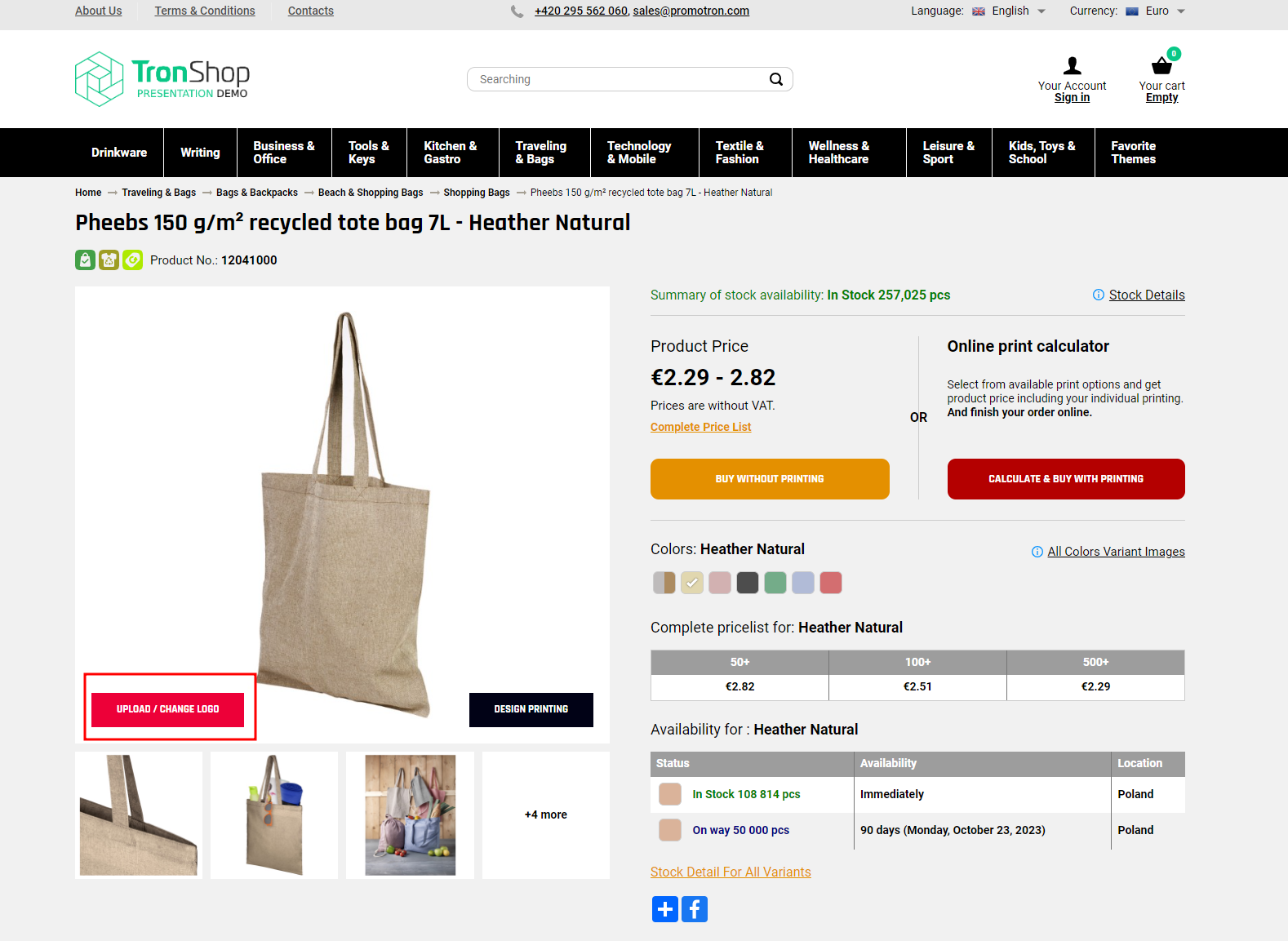 Now you can choose which logo you want to show on the product - either select one of our testing logos and click on it, then it will appear on the product (1).
If you want to upload your own logo, click on Upload new logo (2)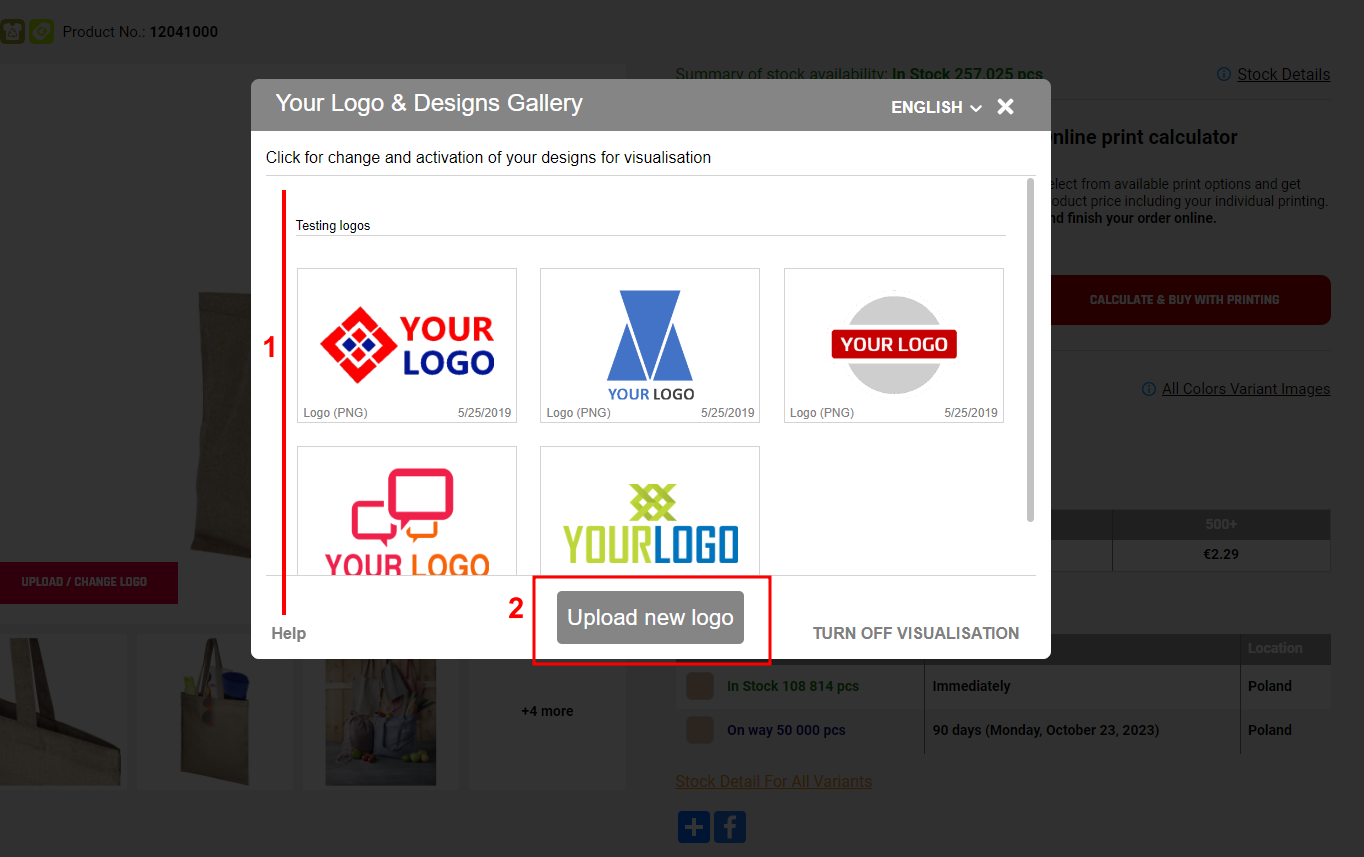 Now make sure you are not uploading a jpg, because this file format is not supported (1)
You can also choose how the background of your logo will be processed (2)
And then drag&drop the logo or click on Choose file (3, max. 12 MB)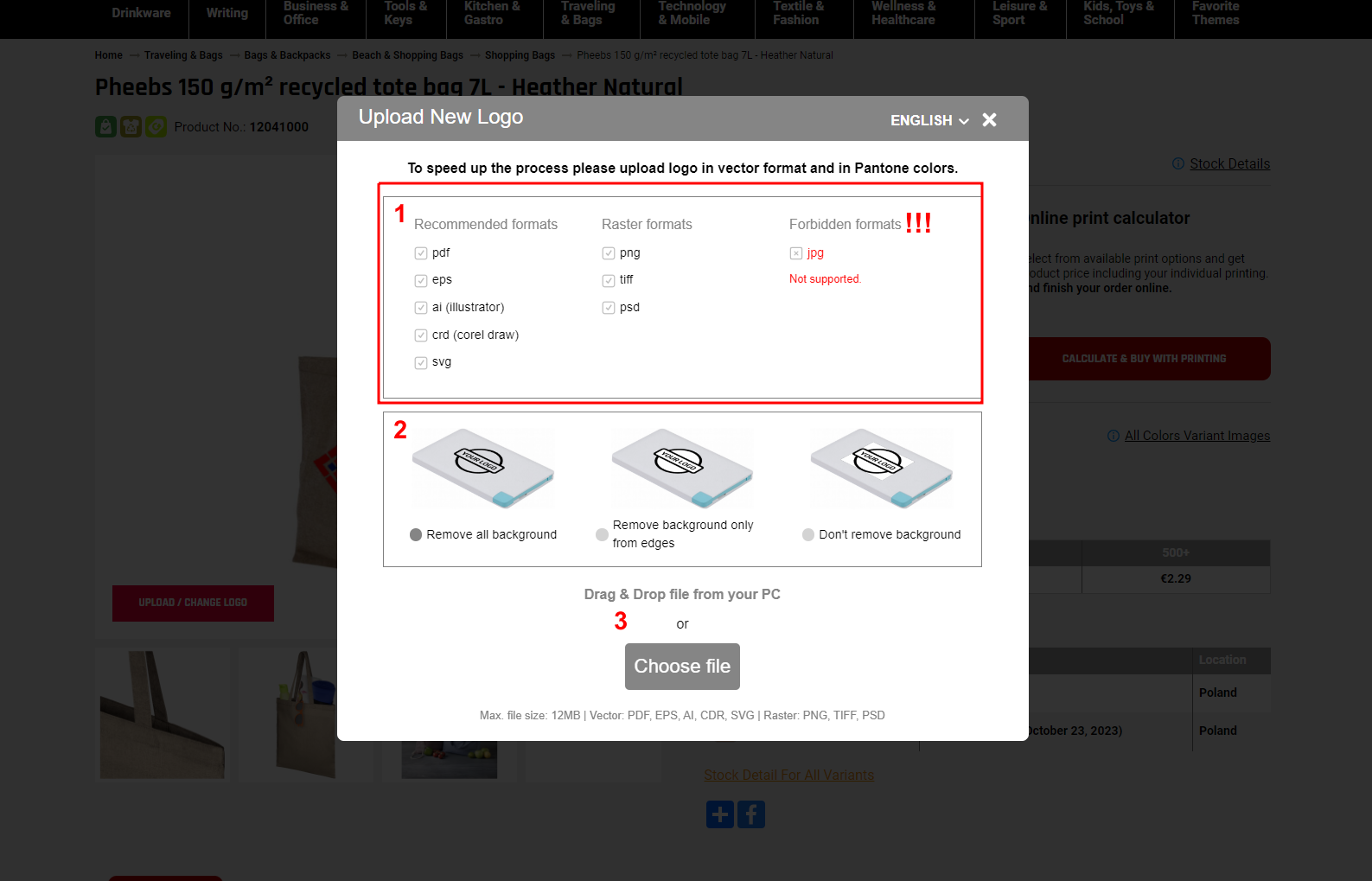 And now check the logo in original color(s), in white and black and in case you do not want to use any of the 3 variants, click on WRONG.
Then click on CONFIRM NEW LOOGO...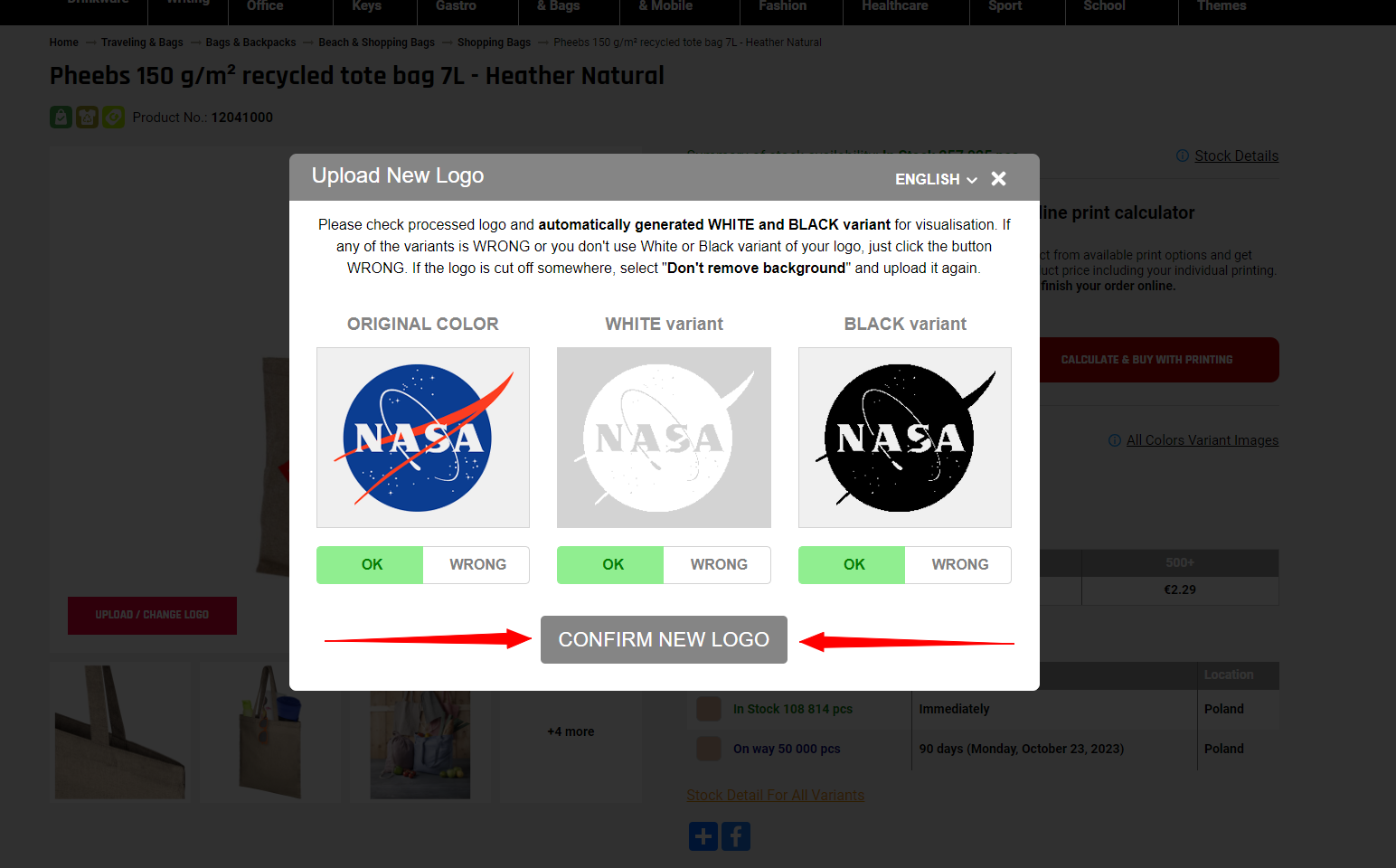 ...and it will appear on the selected product...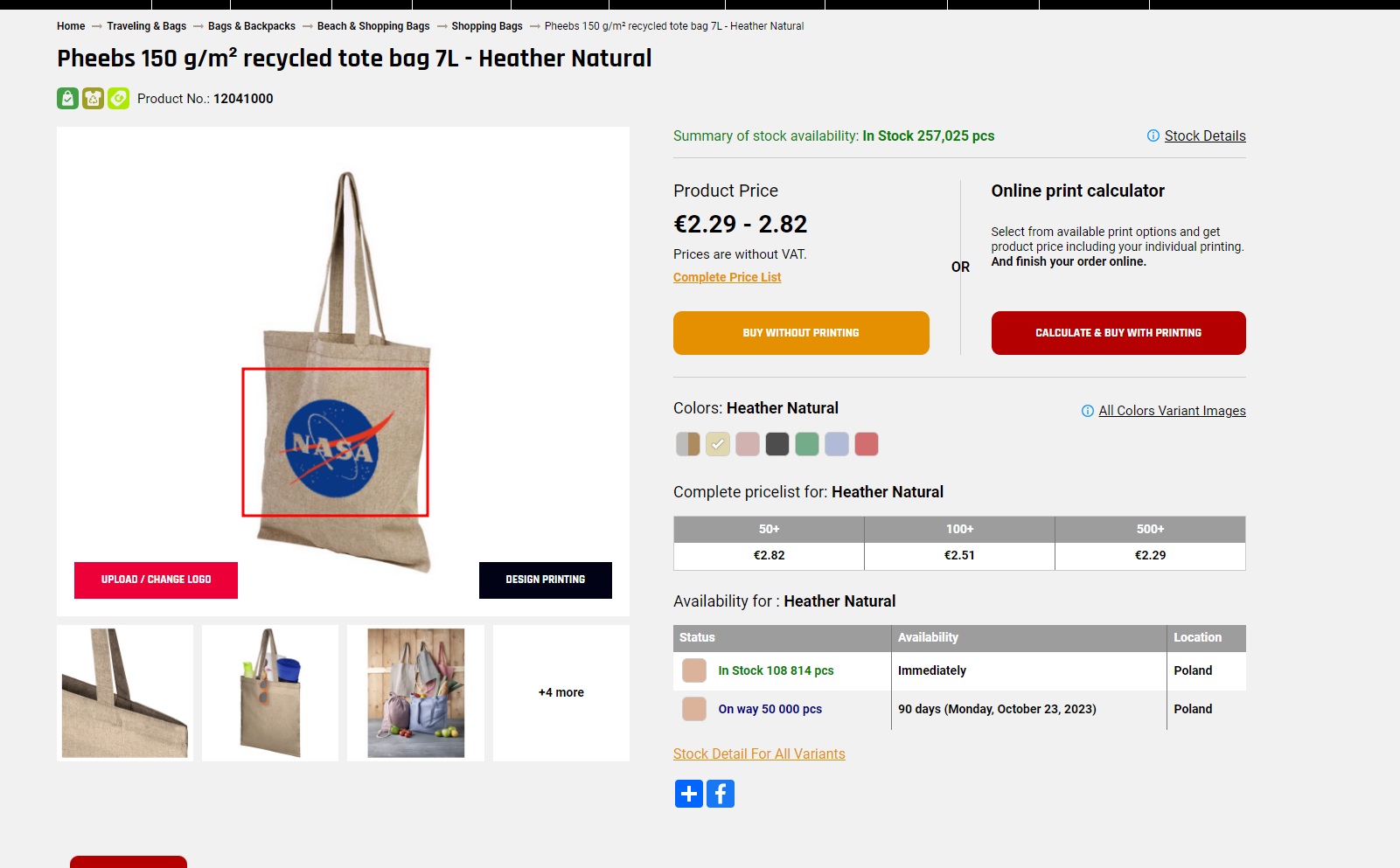 ...as well as on other products in the shop: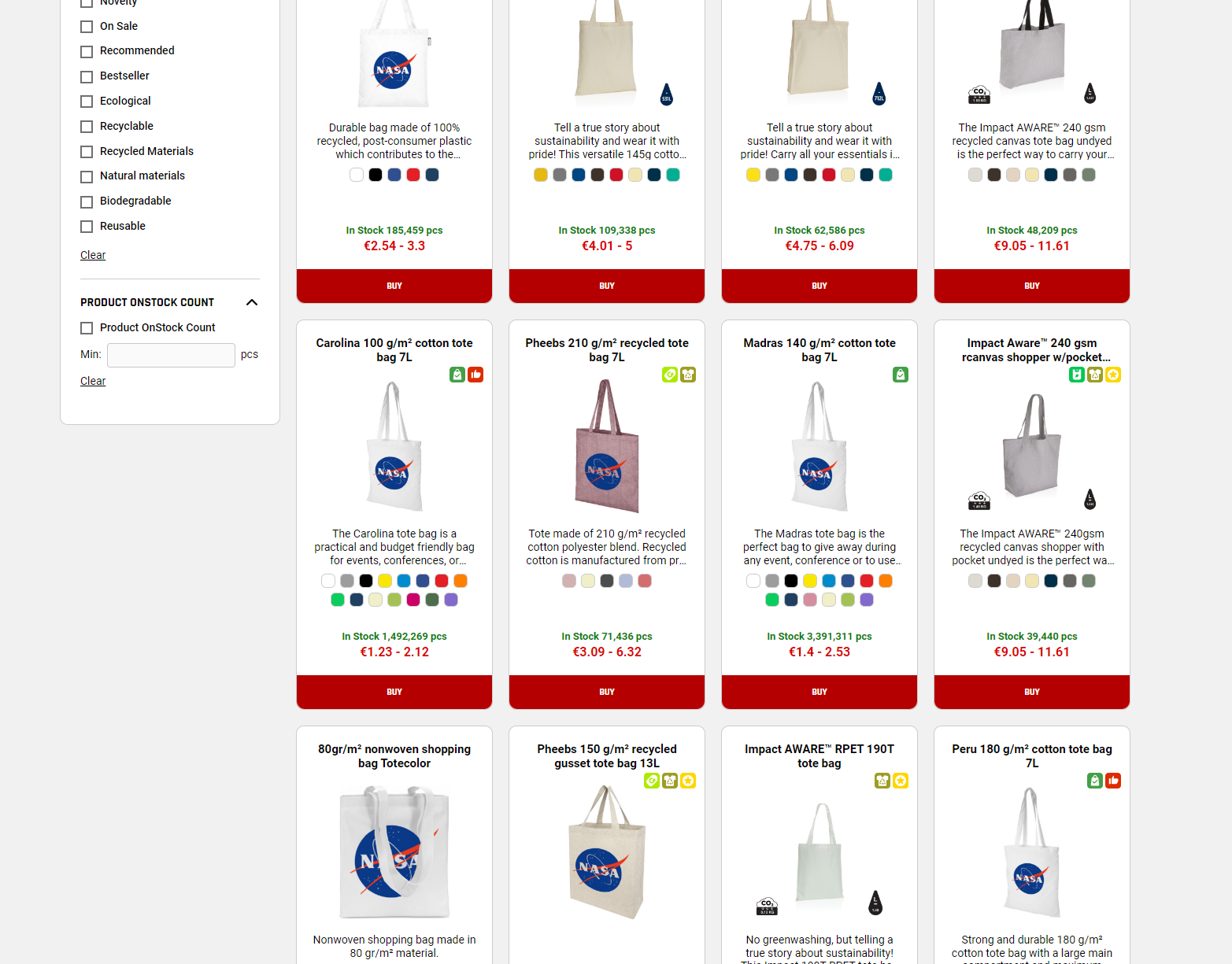 If you want to create a simple design, click on DESIGN PRINTING...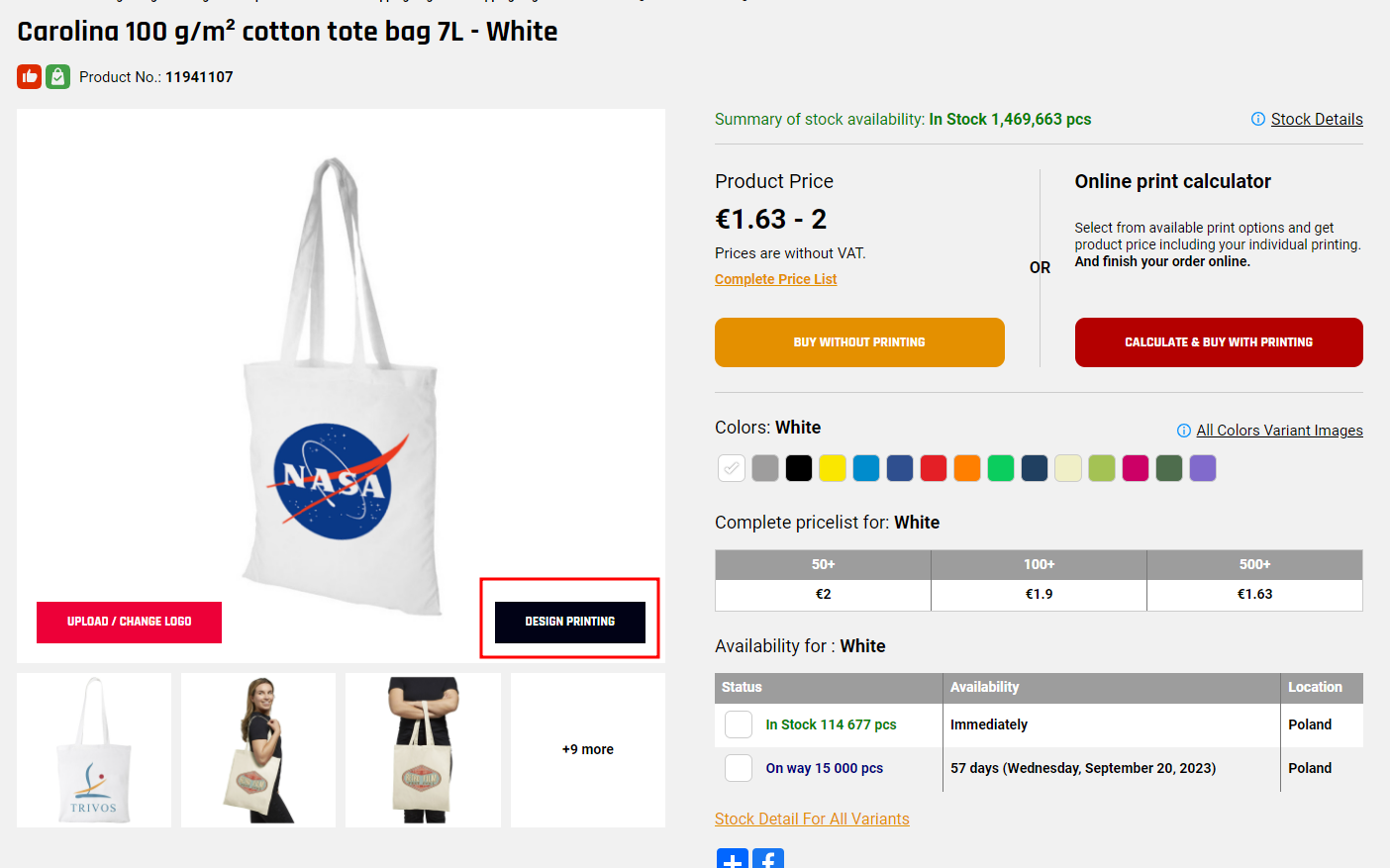 ... now you are in the TronLogo editor.
In the upper part you can see the print details - Position, Technology, Max. print colors, Colors in design, Max. print size and Design size (1)

PLEASE TAKE ATTENTION
TronLogo does not recognize if your design consists of more colors than Max. print colors.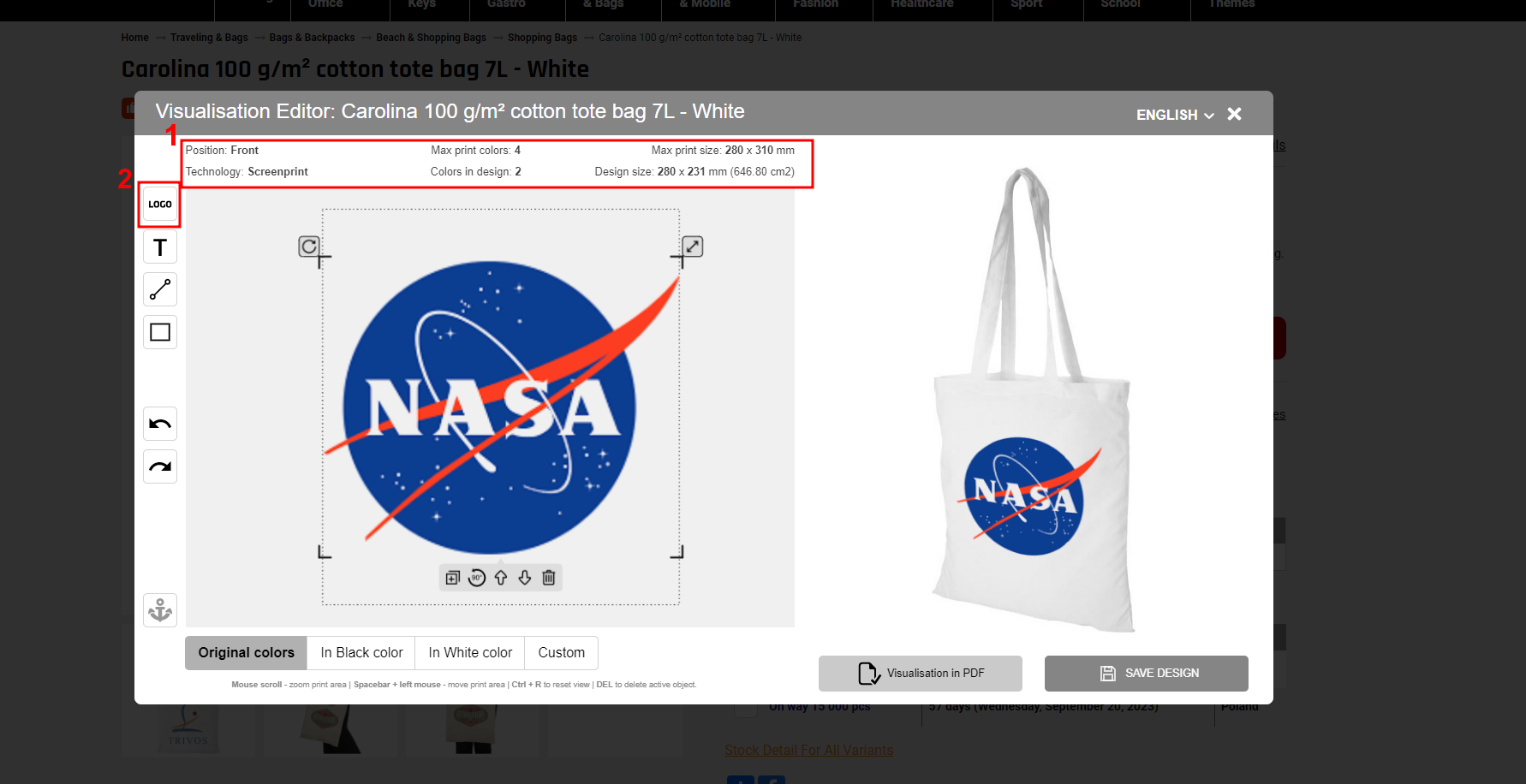 When you click on the LOGO icon, you can add a logo from the logo gallery (1) or add your own logo (2)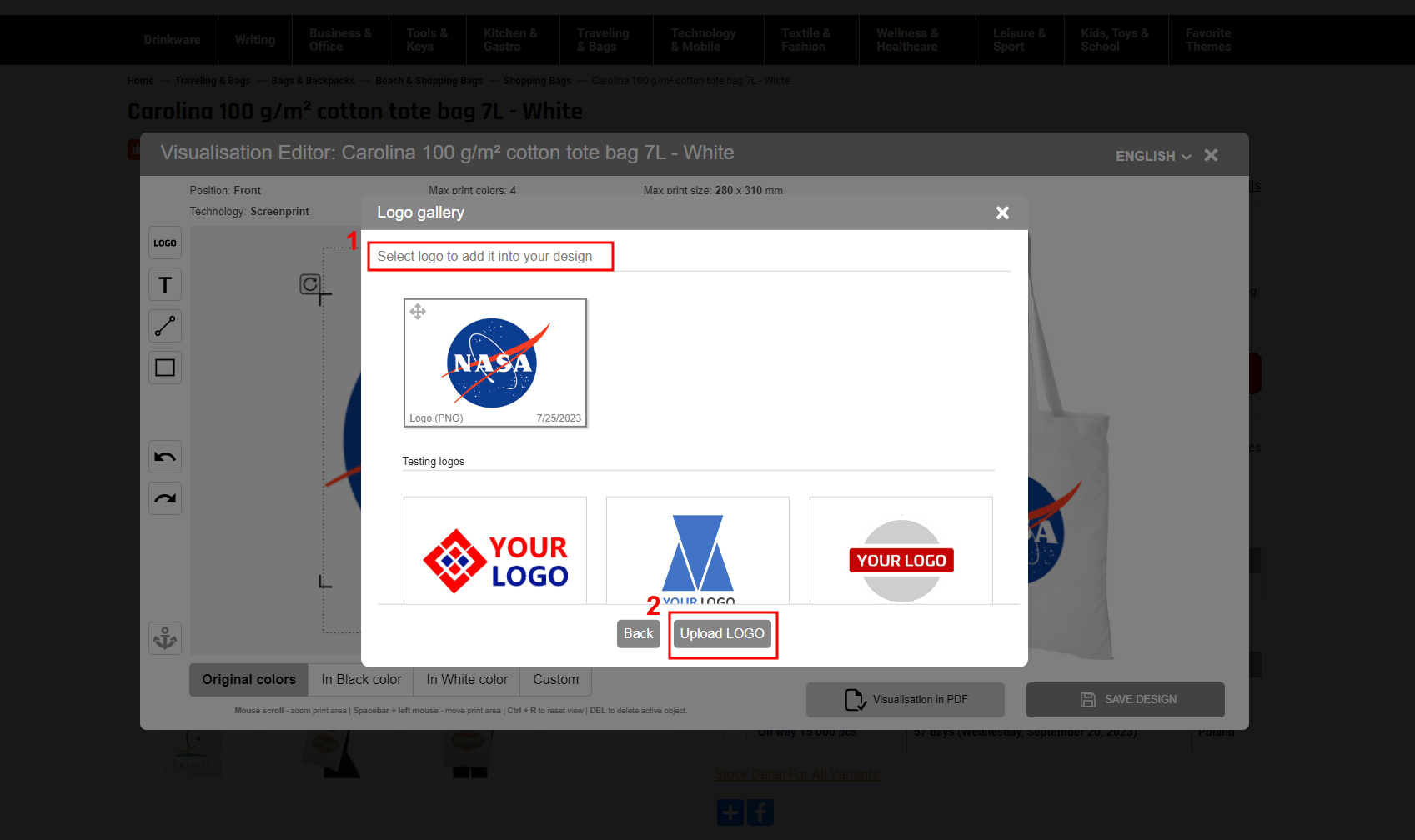 Left side
Add text - you can enter a text and add it to your logo or delete the logo and eenter just a text...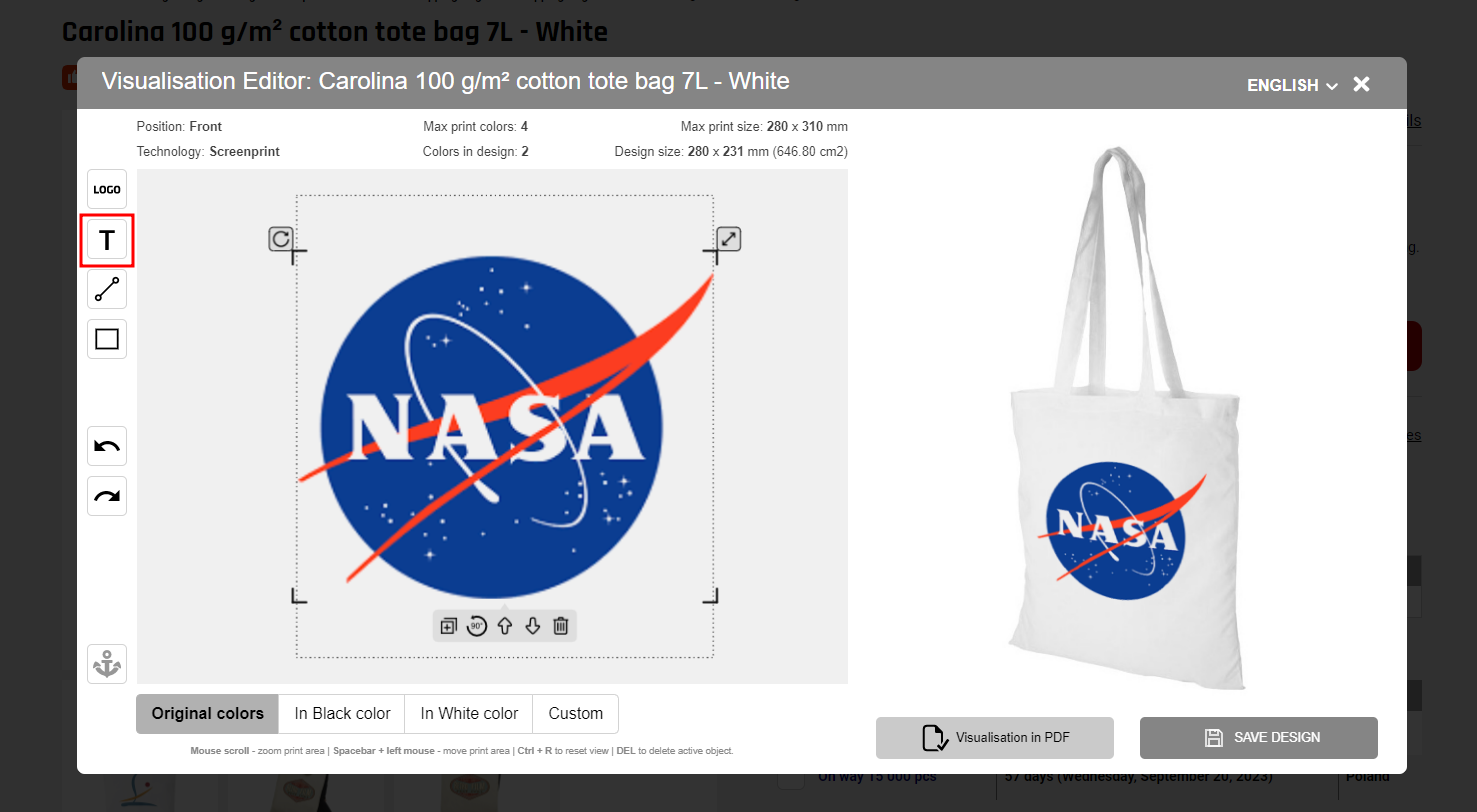 .... just enter the text into the text field below the image. You can also choose a font, text color and use the listed formatting buttons: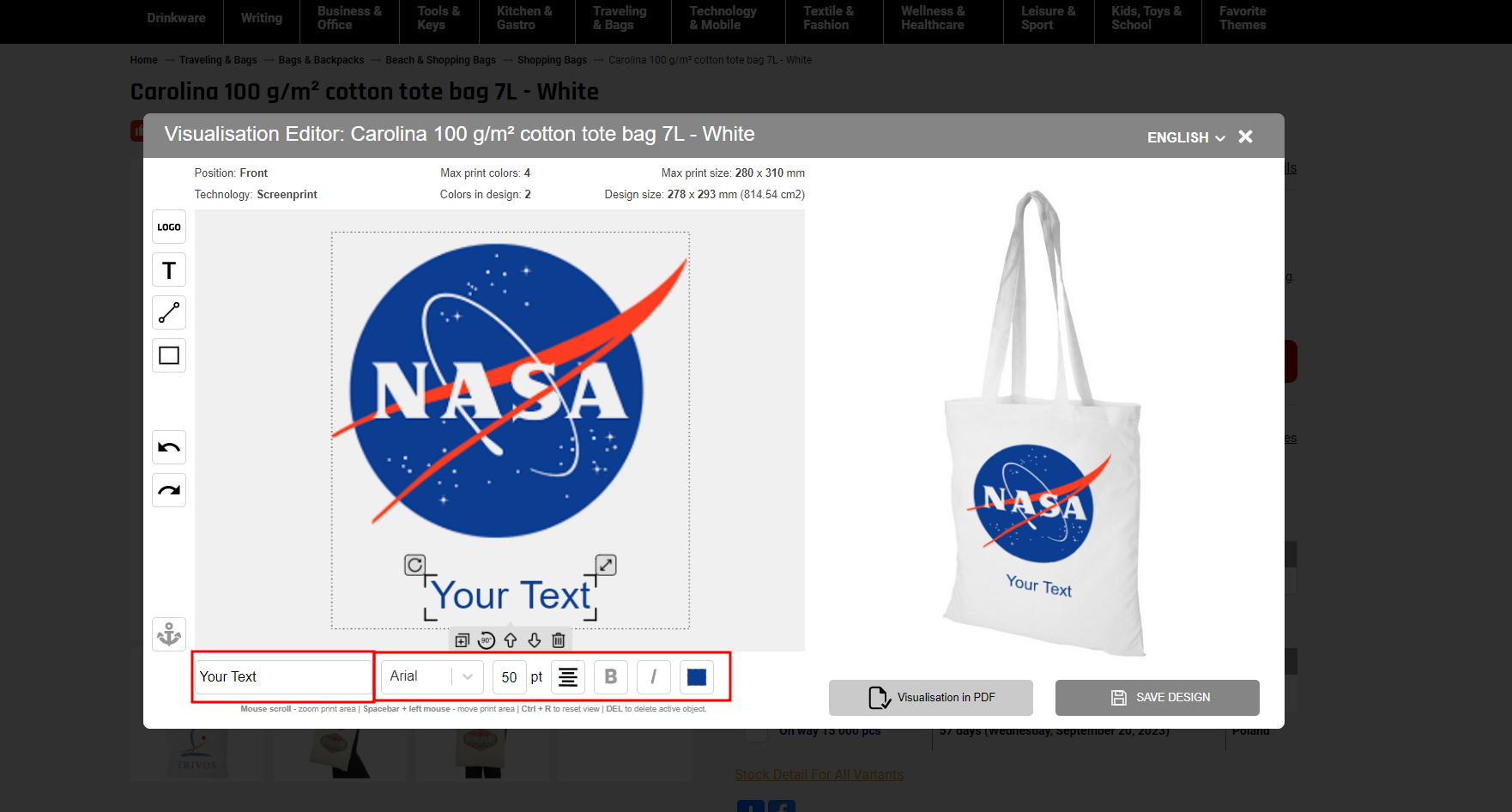 Furthermore, if you click on this icon, you can add a line or more...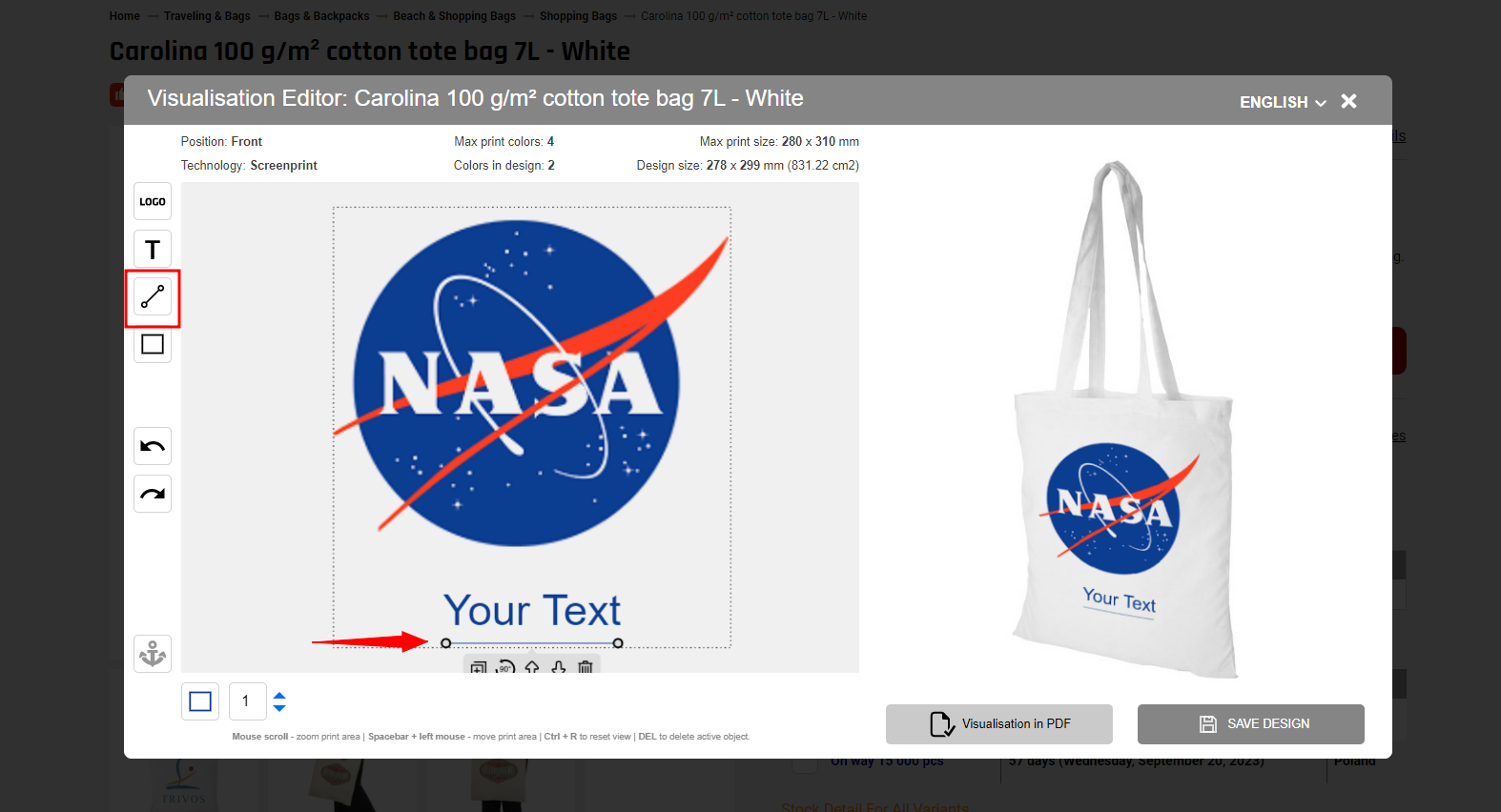 ... and also a rectangle: for example like this...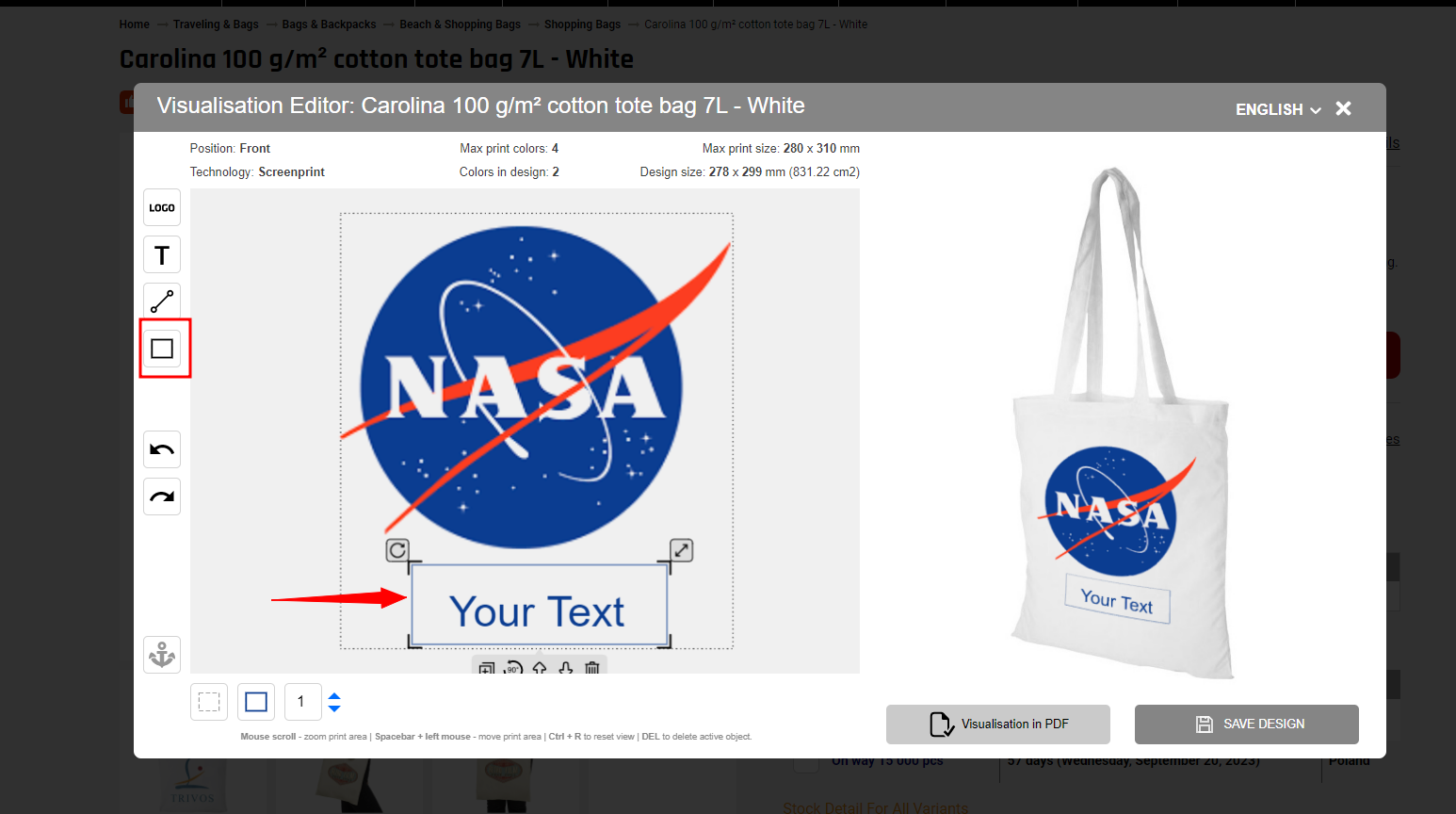 And when you are satisfied with your design, you can...
a) save your design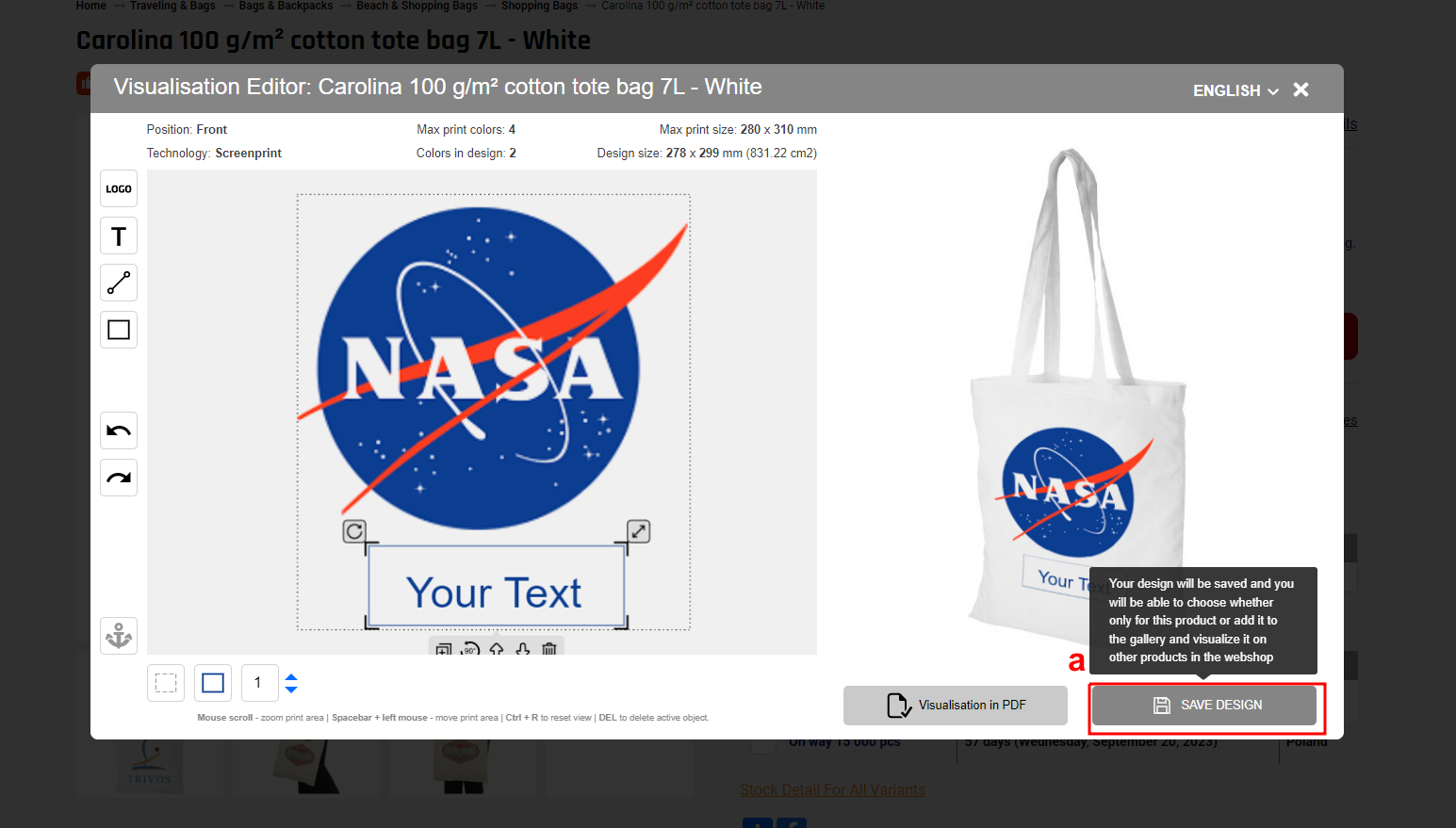 b) create a PDF with the visualisation and send it per e-mail. Just click on Visualisation in PDF...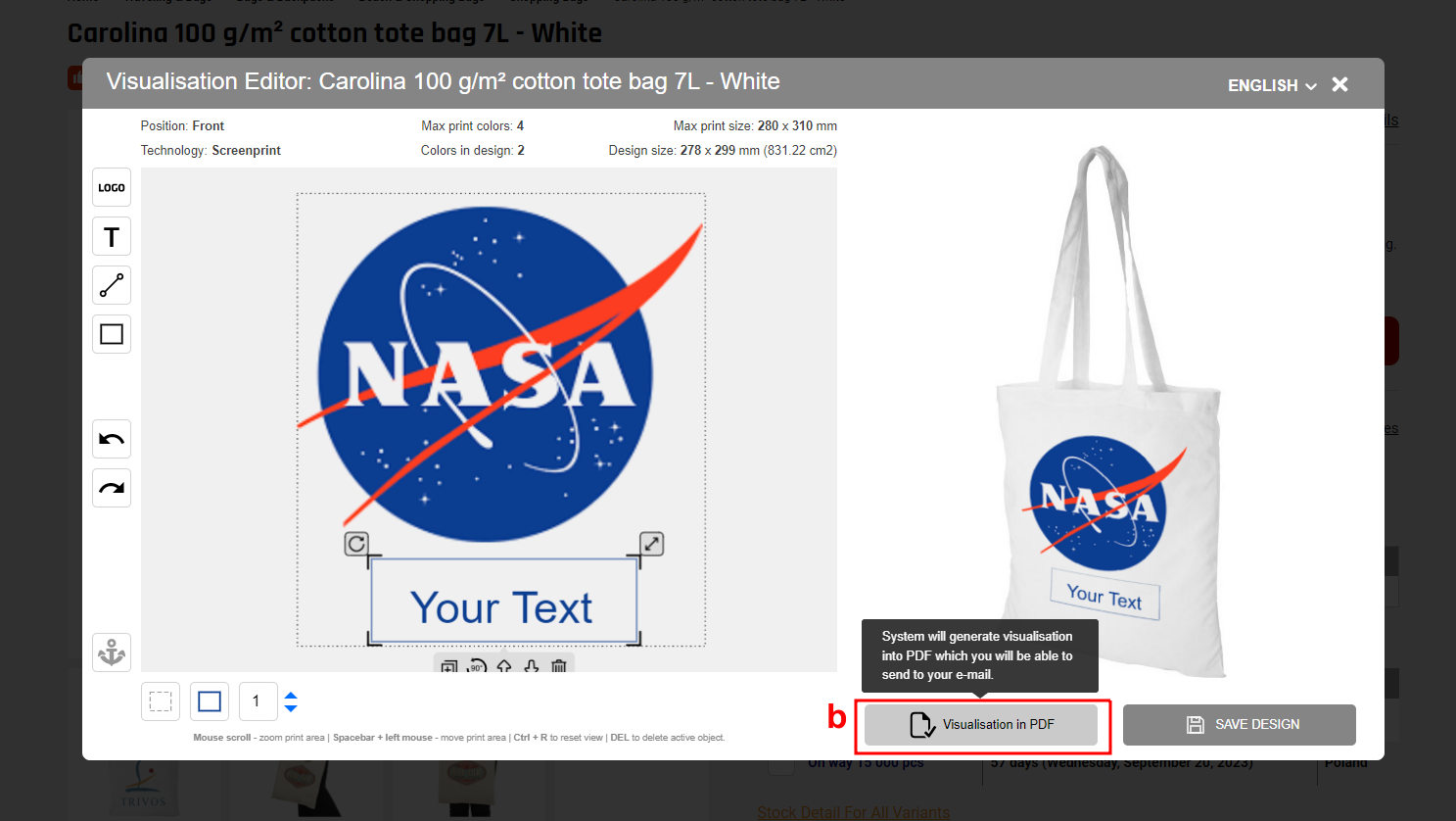 Now you see the PDF preview (1). So enter the e-mail address you want to send the visualisation to (2), in case you want to save the motive to your logo gallery, tick Save motive to gallery (3) and then click on Send PDF to e-mail (4).