May happen that you need to change a text in your TronShop frontend. You can do it in your shop administration, it is really simple.
Note: Some texts are shared for all the TronShops, so you will not find them in your administration. But do not worry - you can submit a support ticket and ask the support colleagues to change the text for you in a way that will be acceptable for the other TronShops
So how to change the text in your TronShop? Just go to Settings > Environment > Custom Translations.
Now choose the language you want to change the text in (1) and type a part of the text into the search field (2)...
Example: Changing text in the "inquiry box":

Search for the word "Inquiry". All the entries which contain the word inquiry will be listed...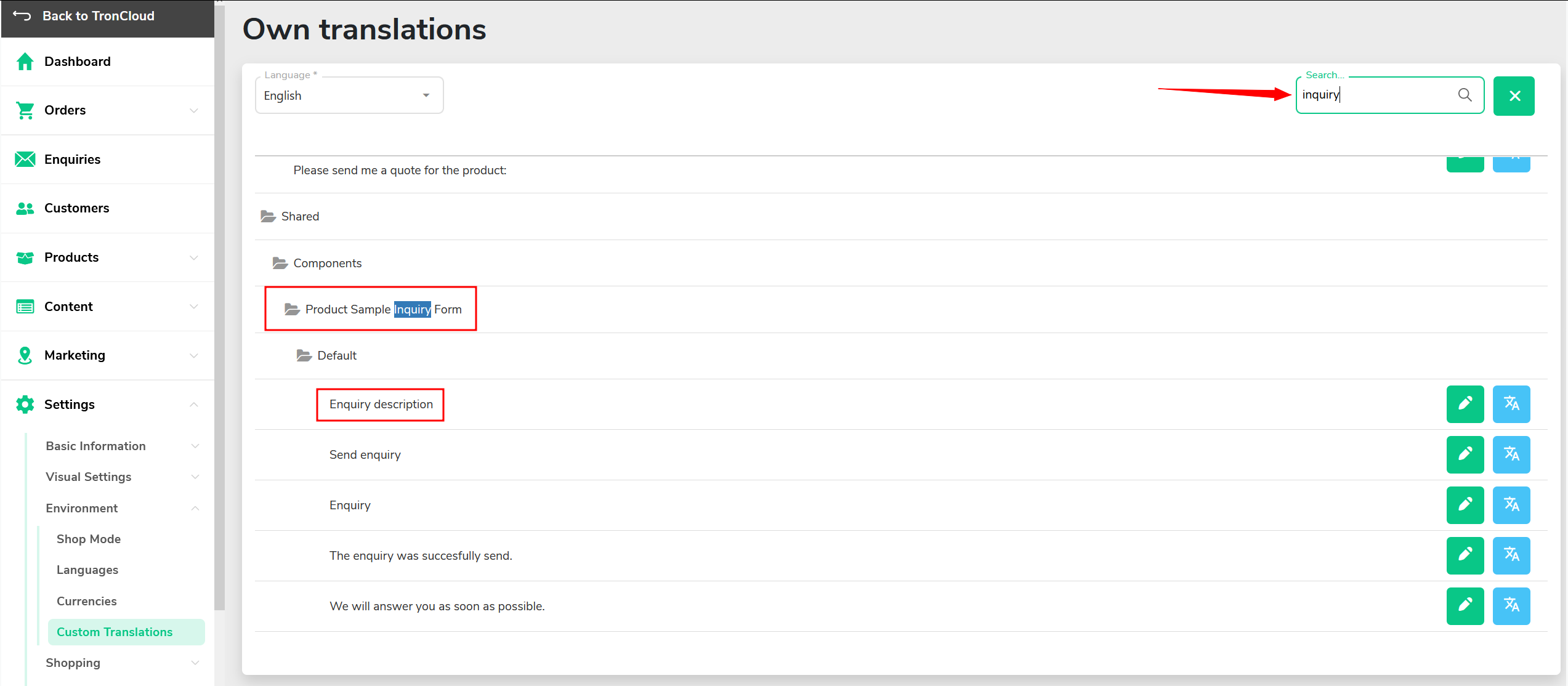 ... let´s say I was looking for the text Inquiry description...
The green button with the pencil icon enables you to change the text in the same language you were searching, in our example in English (1)
The blue button enables you to edit the text in all languages of your shop within one step (2).
So enter the desired text and save it. Done!