You can set up your own printing price policy for each supplier - via Price Policies.
Please see a short guide on how to do so - we will take the Makito supplier as an example:

- So first you have to create a new"price policy for printing for Makito":



- I created a new price policy for printing: "Makito printing policy - Test"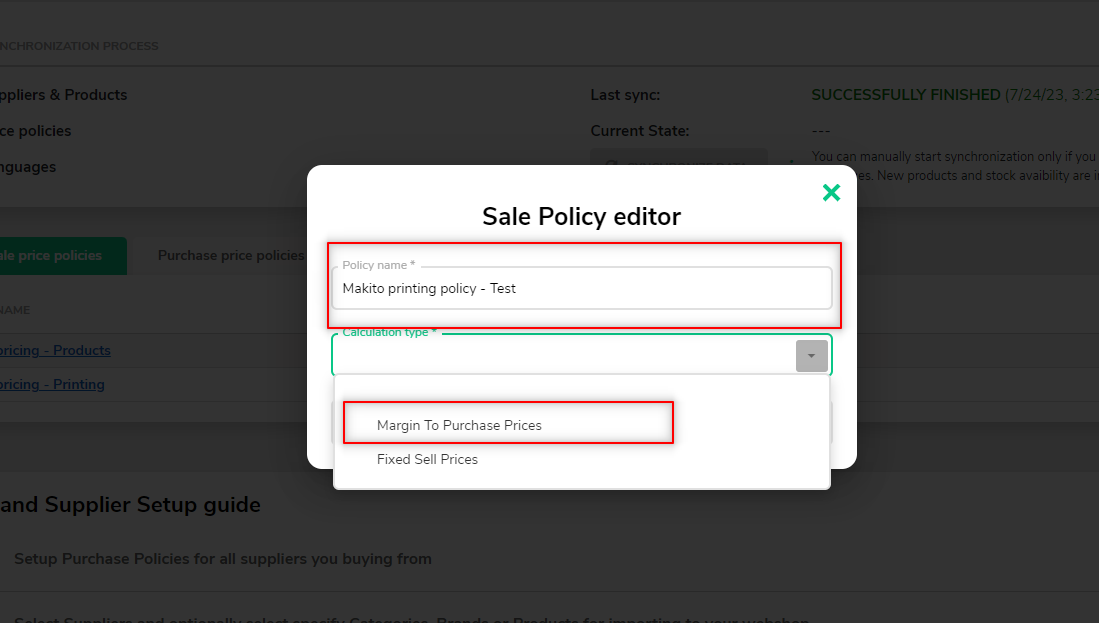 - I chose the calculation type - Margin to purchase prices - so now you will be able to set up your own margins:

- By clicking on the "pencil" edit button - set the "quantity level" and "profit margin" that will meet your requirements: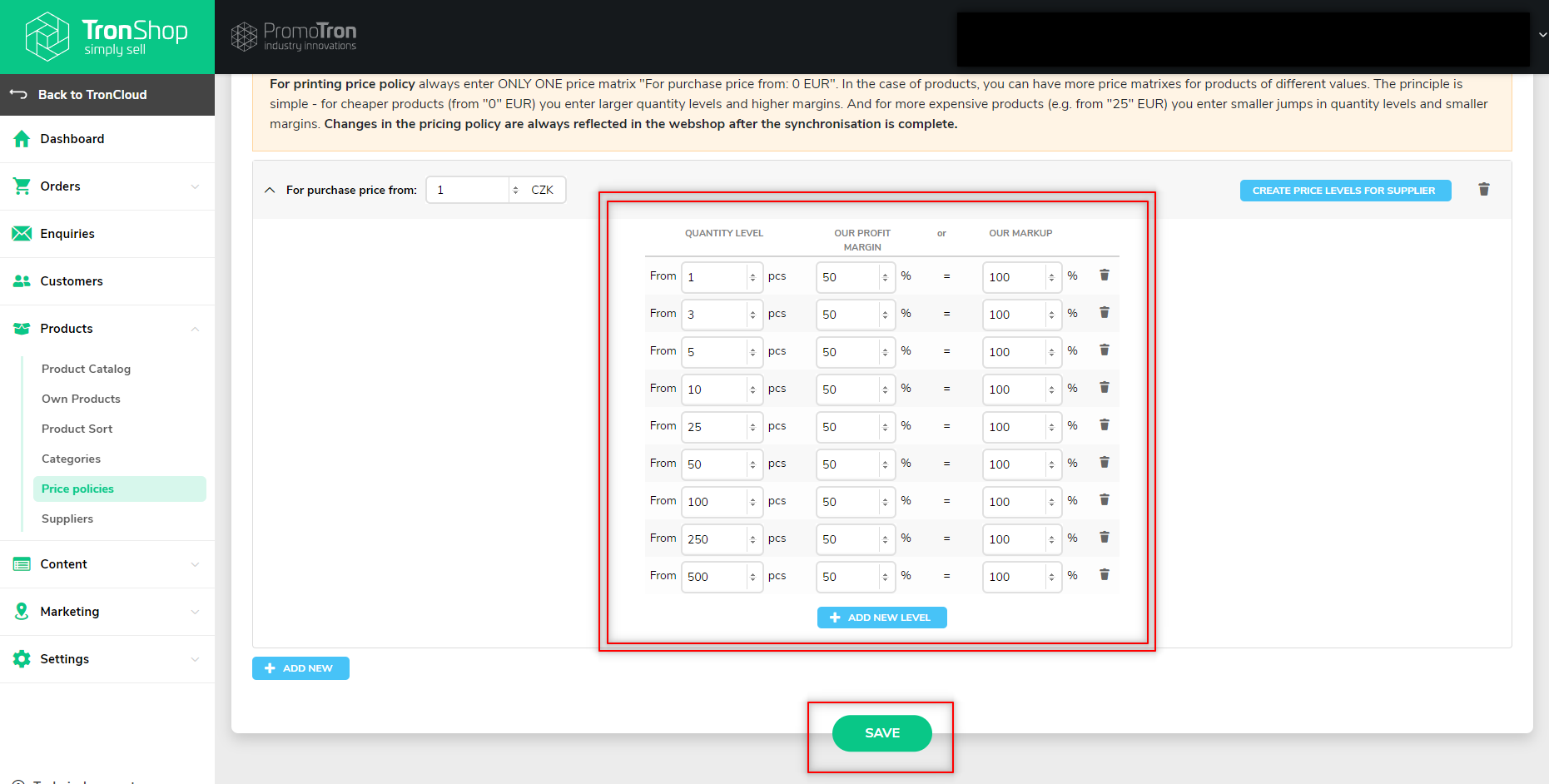 
PLEASE TAKE ATTENTION
When you are creating a price policy for printing - the price "quantity levels" have to exactly reflect the default price "quantity levels" of the supplier!
The correct price levels can be found in the "Price policy" settings via the function in the screenshot below:

Or you can find the price levels via "Product catalog". Just select the supplier and search for one of their branding service: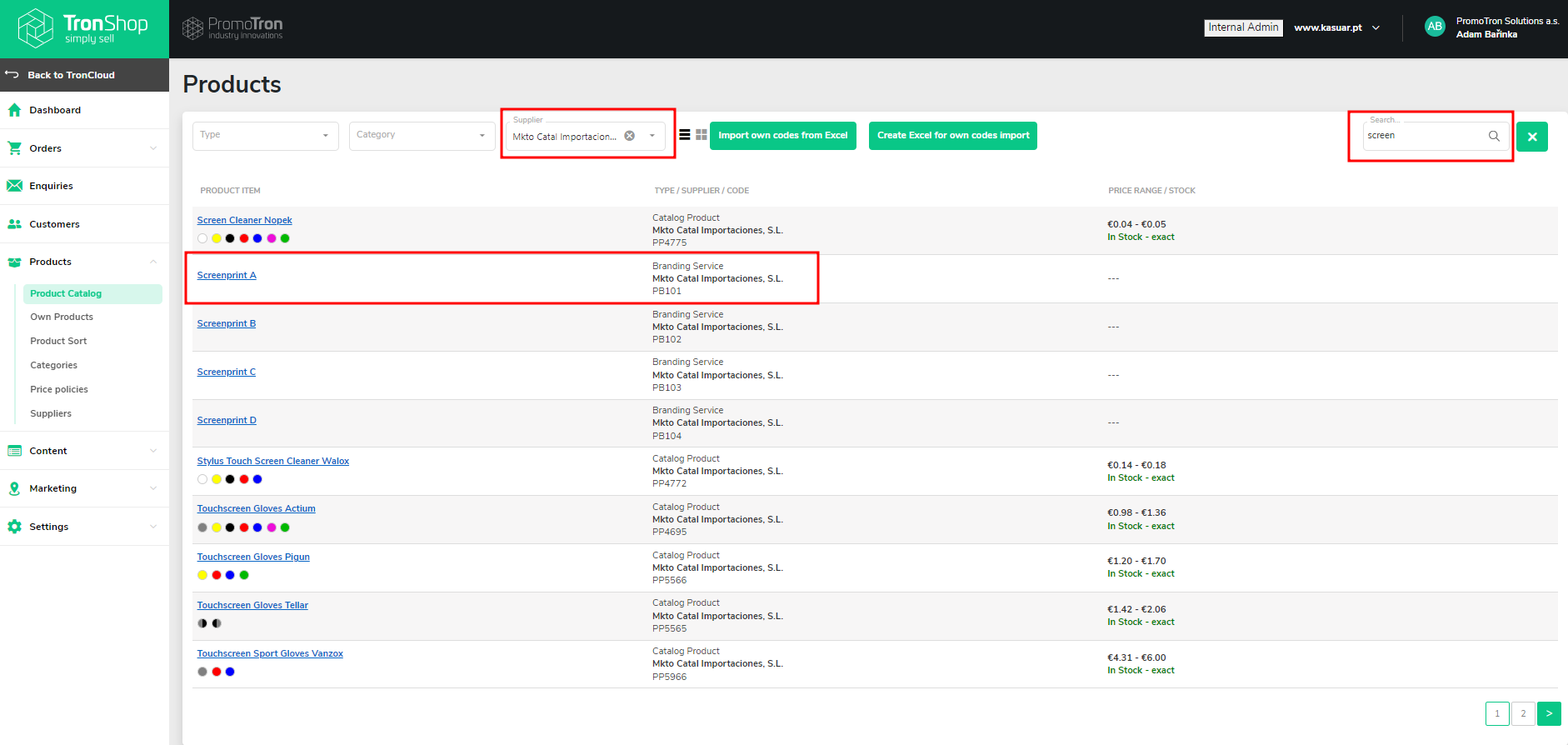 Clickin on the "Price" tab you can determine price quantity levels for printing for each supplier: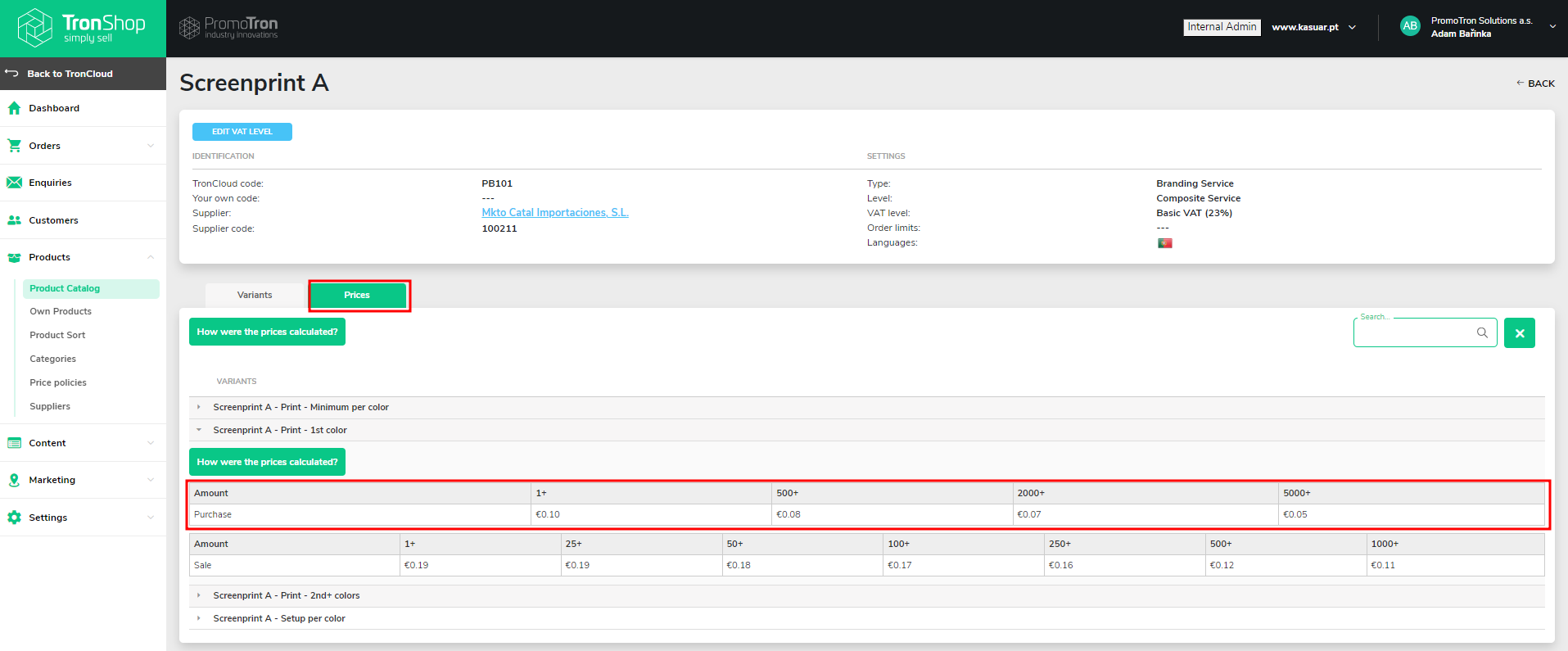 
EXAMPLE
The example below shows the default "quantity levels" for the printing technique from the Supplier "Paul Stricker" and you can see the default quantity levels are extensive: (1+, 3+, 5+, 10+ ....... to 20000+)

It is important that your price policy for printing match the levels from the supplier - as you can imagine in this case if your price policy would have for example only 5 levels instead of 14(the supplier count) the final price calculation for printing would create a discrepancy.

EXAMPLE
Your levels are 1+, 25+,100+,500+ ...... and suppliers levels are 1+, 3+, 5+, 10+, 25+ ......
Then if your customer will order 10 products with printing - you can see that the order in your settings still going to have the price defined by the 1+ price policy - while the supplier has defined the price even for products 10+! => which means this mismatch in printing price "quantity levels" will cause incorrect calculation and therefore incorrect final PRICE for printing!
The following applies: the bigger range of price "quantity levels" you have defined, the better.
You will save your settings and now you have to assign the new printing price policy to your Supplier - Makito:
Go to the Products > Suppliers and Edit.

Under the supplier "edit" button, scroll down to the "sale price setting" and from the drop-down menu choose the price policy you have just created: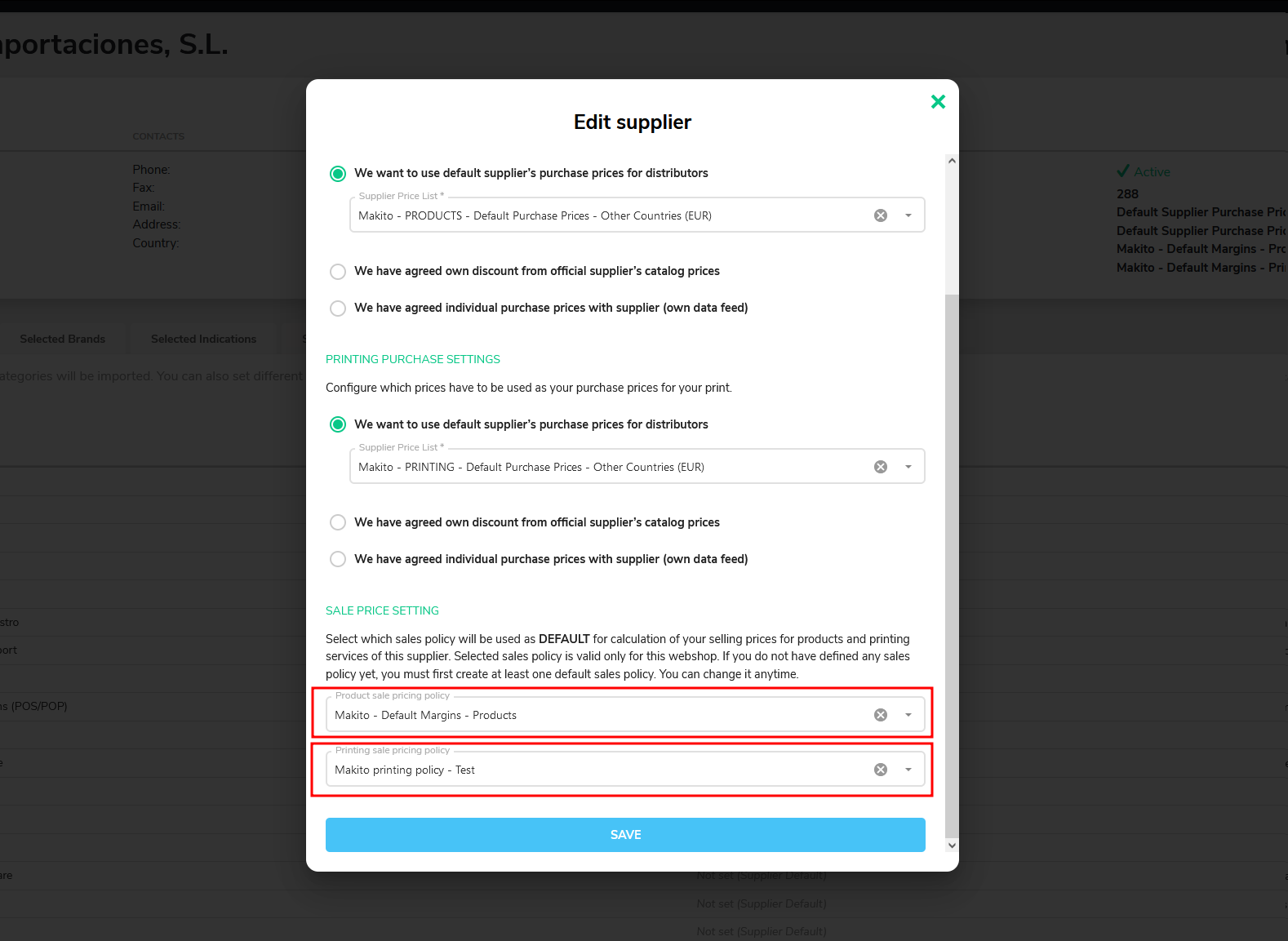 After saving - the new printing price policy will be assigned to the Makito supplier and your margins will be set accordingly.

NEED HELP?
Our dedicated support team is just one call away. We're here to guide you through the customization process, ensuring your PromoTron platform is tailored to your exact specifications. The process of customization has never been easier or more accessible. Contact our Support team!