A standout platform in this arena merges product customization with instant price calculation, accommodating various factors like color, print size, and quantity. This streamlined approach demystifies pricing for customers while aiding businesses in transparent and efficient operations. Let's dive into how this platform is transforming price calculation and product personalization.
Request a quote with printing
Companies are increasingly acknowledging the importance of providing personalized experiences, and they are tailoring their services to deliver customized solutions to their consumers. The screenshot shared highlights a platform that elevates product personalization to a new height.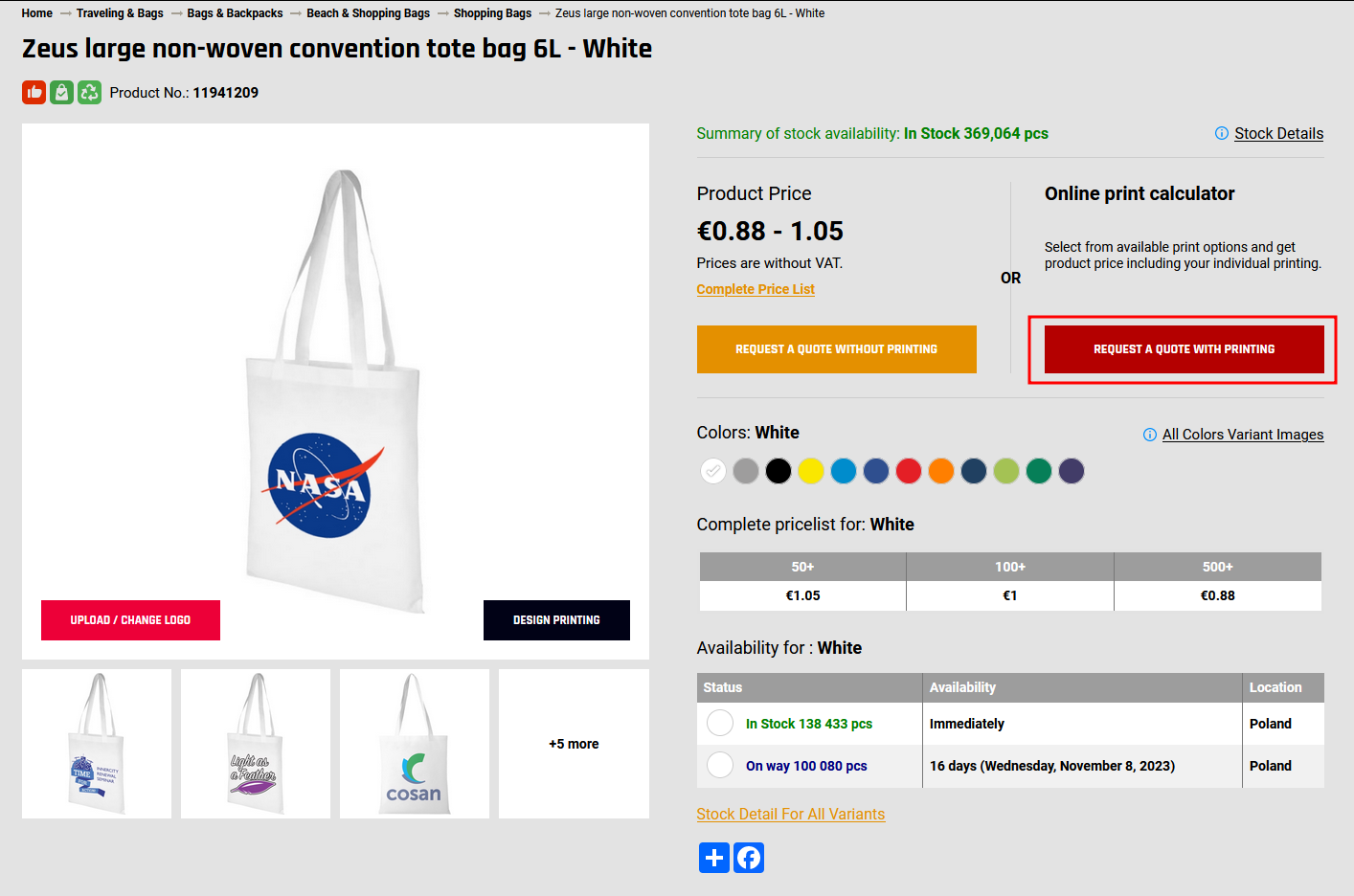 The platform determines the cost based on various factors, including color, quantity, size of the print, and additional printing specifications.
Click on button "Request a quote with printing" and new window will popup. Here's a breakdown of the process, step by step: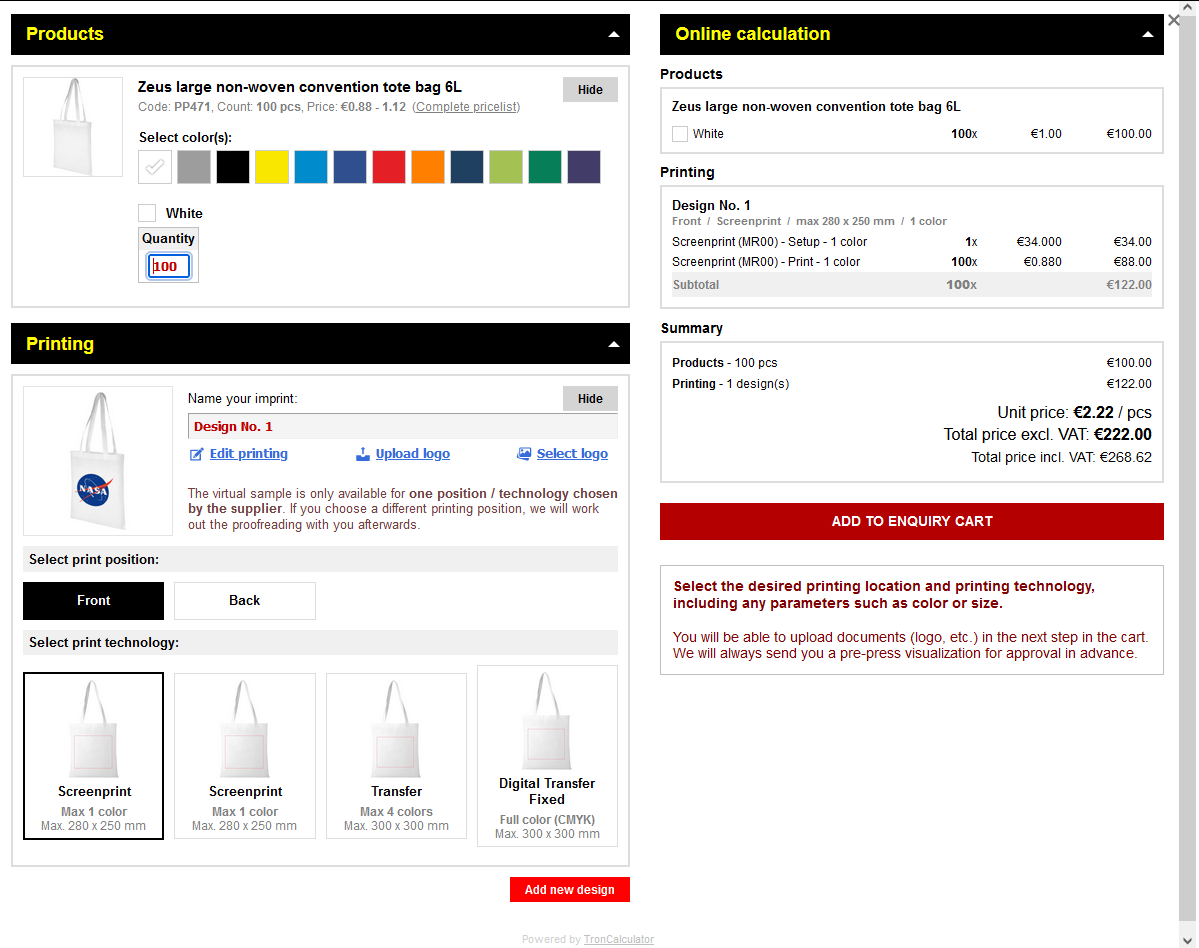 The Product Selection
At the top of the page, users are met with a 'Products' section, which is collapsible for easy navigation. Within this, the following options are presented:
Product Name: This specific example showcases the 'Zeus large non-woven convention tote bag 6L'. However, one can assume there's a myriad of other products available for customization.

Select Colors: A rainbow palette allows users to choose from a variety of colors, making it a cinch to match branding or personal preferences.

Quantity: You can specify the exact number of items required.
The Printing Process
Diving deeper into the customization process is the 'Printing' section, which is collapsible for easy navigation:
Name Your Imprint: Each design can be individually named for easier reference. The example 'Design No. 1' suggests that multiple designs can be managed simultaneously.

Edit Printing, Upload Logo, & Select Logo: Flexibility reigns supreme here. Users can adjust existing designs, upload new logos, or select from pre-existing ones.

Print Position: Depending on the product, users can opt to have their design printed on the front, back, or other specific areas.

Print Technology & Specifications: These are vital features that depend on the supplier and the selected printing technology. The example illustrates different methods, from screen printing to digital transfer, each with its specifications such as color limits and print size.
Online Calculation - Real-time Estimates
Arguably one of the most convenient features is the 'Online calculation' section. Upon finalizing the design details:
The system instantly provides a breakdown of costs, including individual unit prices and total costs, both exclusive and inclusive of VAT.

It provides a concise summary, detailing the product quantity and design specifics.

The platform emphasizes transparency by highlighting that uploaded documents will be required in subsequent steps and that a pre-press visualization will be sent for approval before finalizing the print.
Finally, the 'Add to Enquiry Cart' button indicates a commitment-free approach, allowing users to gather information without immediate obligations.
Need help?