In order to gain the best search results, you should pay attention to the SEO options of your new shop.
SEO Options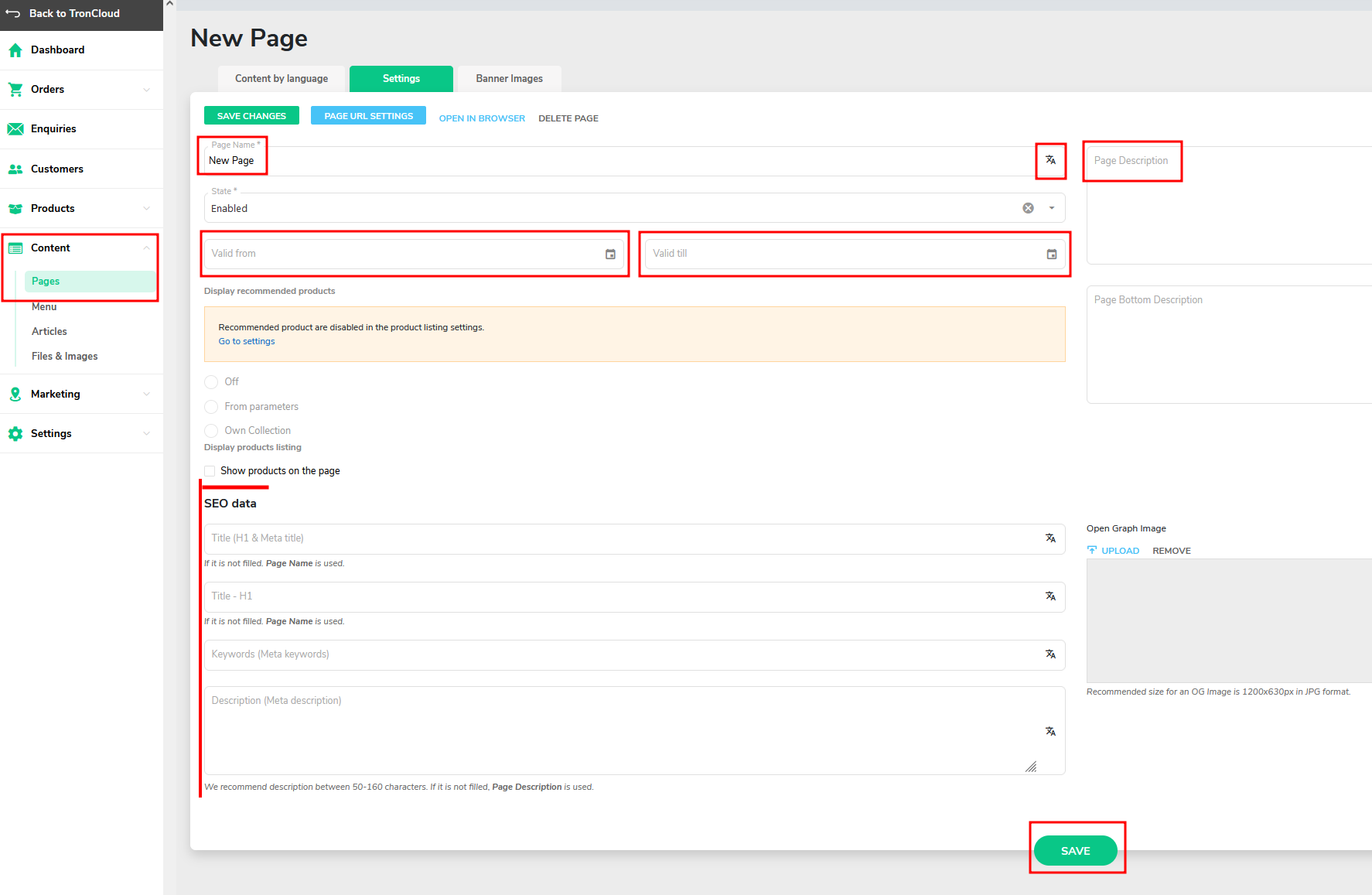 Regarding SEO optimization, you have the ability to modify various aspects within your TronShop:
Adjusting SEO Data for Pages: You can easily update the SEO data for each page on your TronShop. Navigate to the Content > Pages. Locate the specific page you wish to edit and click on the ellipsis (...) located on the right side of its name. This will open a menu. Proceed to the "Settings" tab, where you can input the relevant SEO information. Once you've made your adjustments, remember to click the "SAVE" button located at the bottom of the page.

Modifying Category Names and SEO Data: To change category names and associated SEO data, refer to the comprehensive instructions outlined in the following article: How to Change Category Names.

Enhancing Product Information for SEO: When it comes to refining SEO elements for individual products, including names, keywords, and descriptions, you can follow this guide: How to Modify Product Information.
By utilizing these resources, you'll be able to optimize the SEO performance of your TronShop effectively.

NEED HELP?
Our dedicated support team is just one call away. We're here to guide you through the customization process, ensuring your PromoTron platform is tailored to your exact specifications. The process of customization has never been easier or more accessible. Contact our Support team!