If you want to add an external link to an existing banner, please go to Content > Pages then choose E-shop homepage > Banner Images and then select the relevant language in the right corner.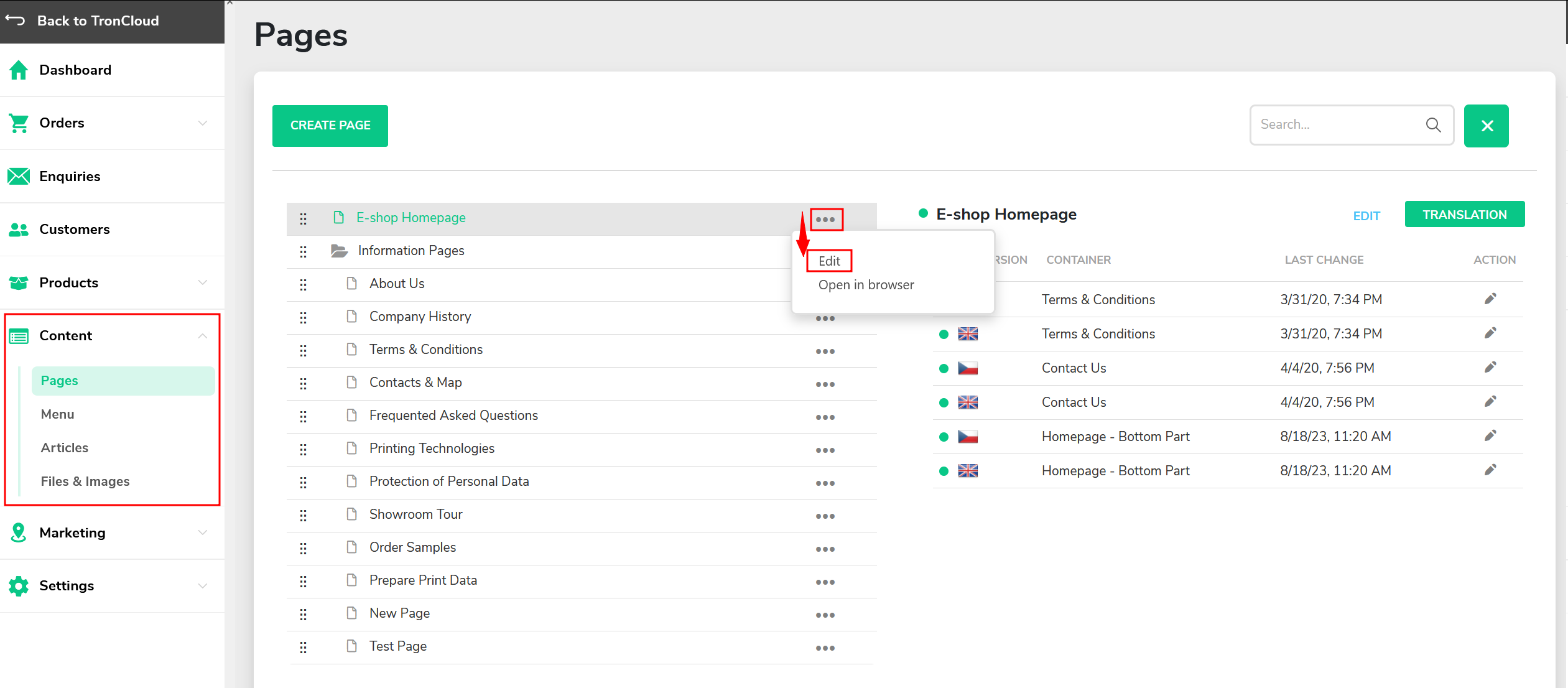 Then click on Choose from existing...





... and now make the following steps:
1) In the field Type select External Link
2) Insert the desired link into the field Absolute URL
3) Click on the banner you want to connect with the link
4) Click on SAVE. Done!