In case if your customer needs his own logo on all products.
If you want to send your customer a link to your webshop in order to show his logo on all the products, go to Marketing > TronLogo Links
In cases where your customer hasn't yet created a visualization in your shop, you can upload their logo by clicking on the "Upload Logo" (1). Follow the instructions provided below for this process.

PLEASE TAKE ATTENTION
jpg files are not supported!
If your customer has already created a visualization in your shop, or you've recently uploaded their logo, locate the specific logo and click on "Create link" (2).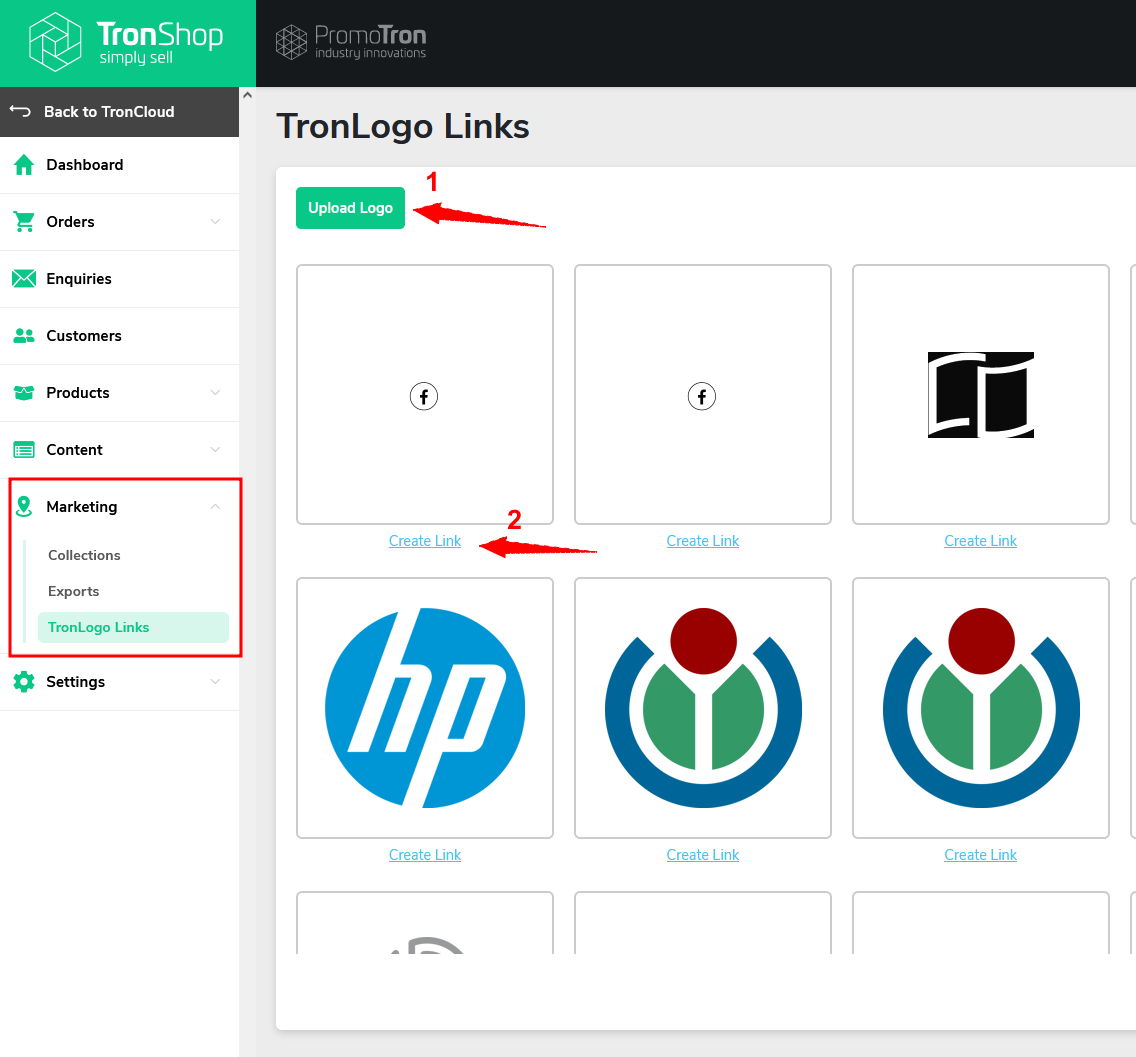 Customize the link by selecting the language and target page. The target page is the one that will display the logo to your customer through the link. To preview the link, click on "Open" (1). Verify that the logo is visible on the products. Once confirmed, click "Copy" (2) to copy the link. You can then share this link with your customer.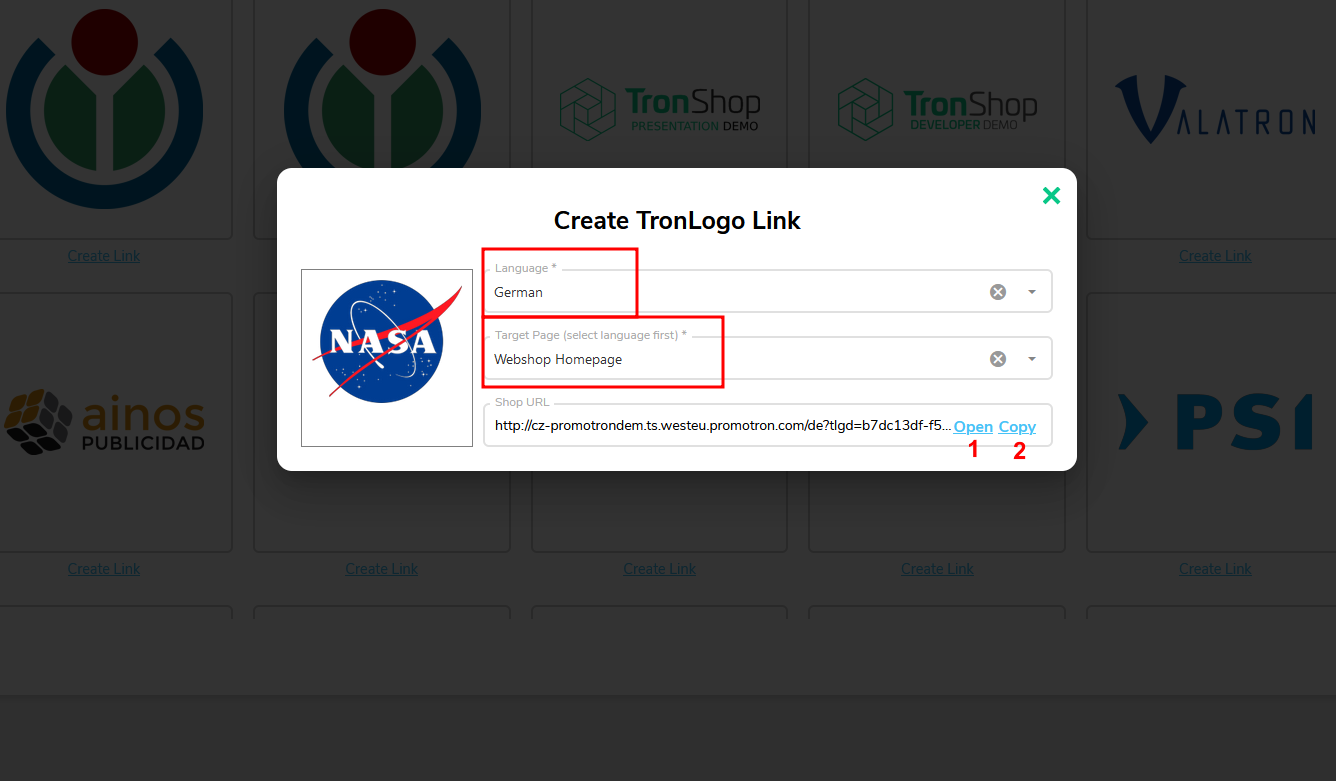 After completing the above steps, you'll notice that the logo is now visible on the products, as shown below: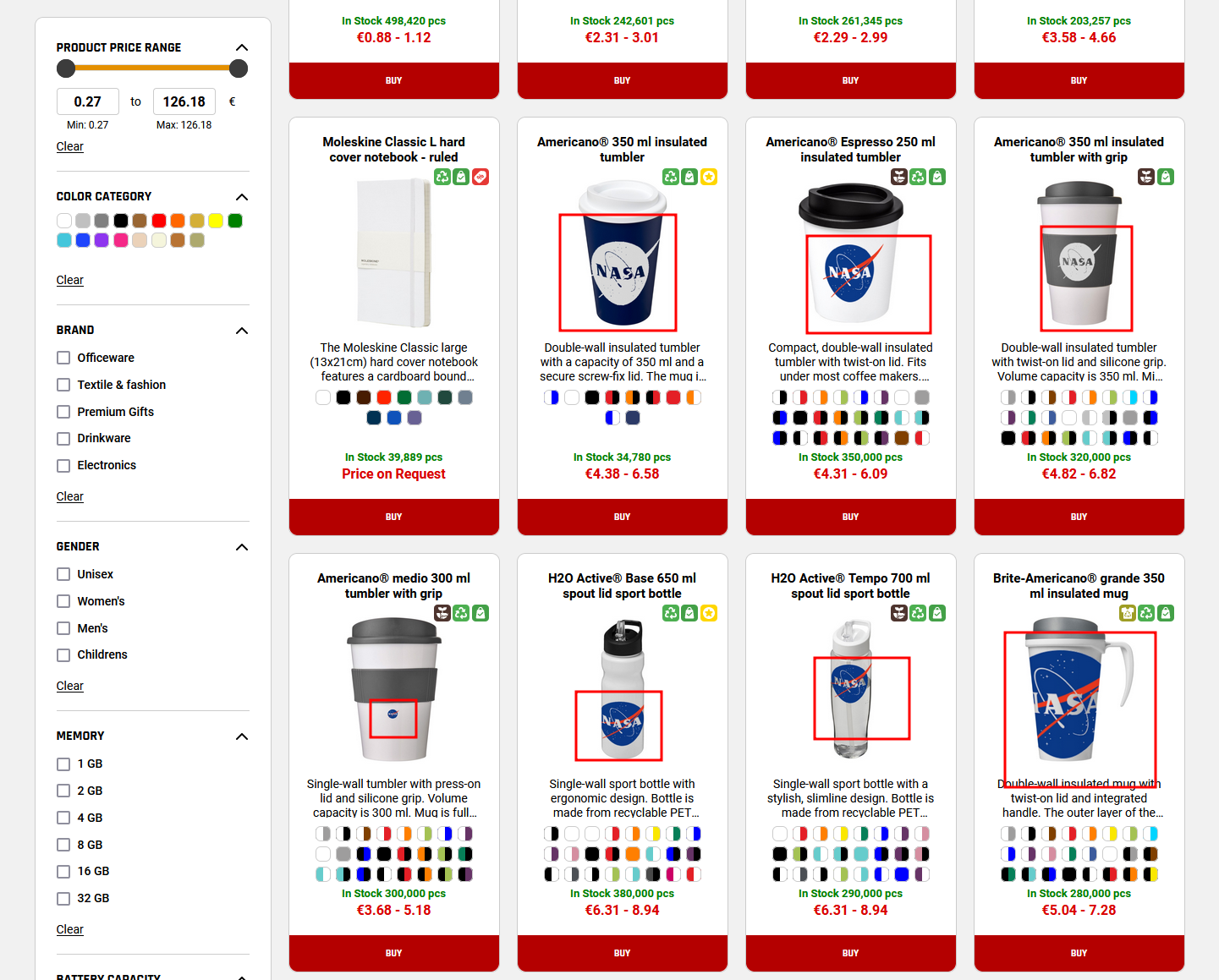 Should you wish to showcase the logo only on a specific subset of products, advise your customer to utilize the filters (e.g., price, colors, brands, materials, indications, etc.) available on the left side of the product listings: