In the realm of e-commerce and retail, understanding the pricing structure of products is essential. Whether you're a business owner, manager, or an employee, it's crucial to know how a product's price is determined. Here's a simple guide to help you navigate through the process.
Head to the main dashboard and find the Products > Product Catalog. This section contains a list of all the products available in your inventory.
For this example, we'll be checking the price of the "Valhalla 600 ml copper vacuum insulated water bottle".
Once located, click on the product name to delve deeper into its settings and specifications.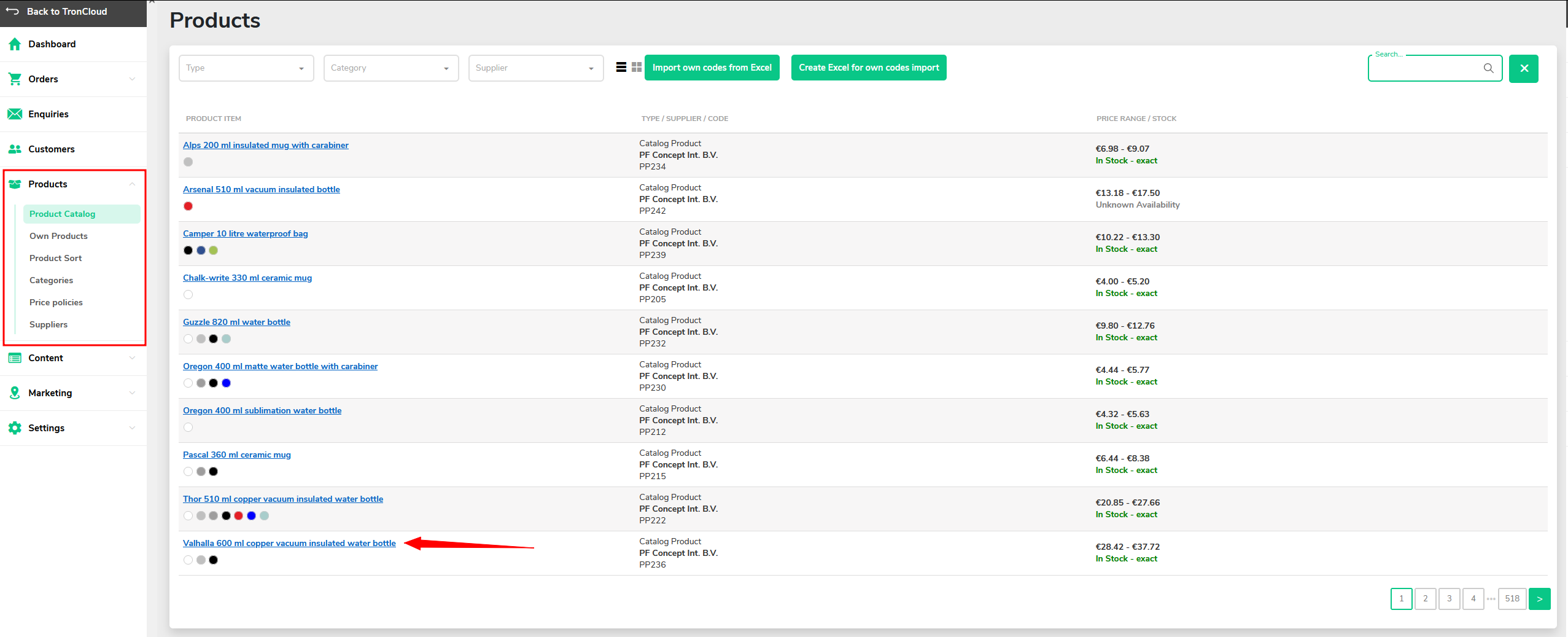 On This Page
Price of the product
After accessing the product details, search for the 'Price' section. This is where the pricing information of the product is stored.
Here, you might come across various dimensions or variations of the product. These dimensions can range from sizes, volumes, and in our example, colors.
Each color might have a different price based on its popularity, manufacturing cost, or other factors. Make sure to check each variation individually to get a comprehensive understanding of the product's pricing structure.

Let's open all of it to see what is inside.

When it comes to understanding the pricing of a product, there are multiple layers to consider.
There two different rows of prices.
1. Prices from supplier - The initial price from the supplier is the foundational cost.
2. Sell Prices After Price Policy Calculations - Once the base price from the supplier is established, the next step is to determine the selling price. This is the price at which the business will sell the product to its customers.
How were the prices calculated?
If you require a more in-depth breakdown of the pricing, simply click on the designated button:
New window will popup.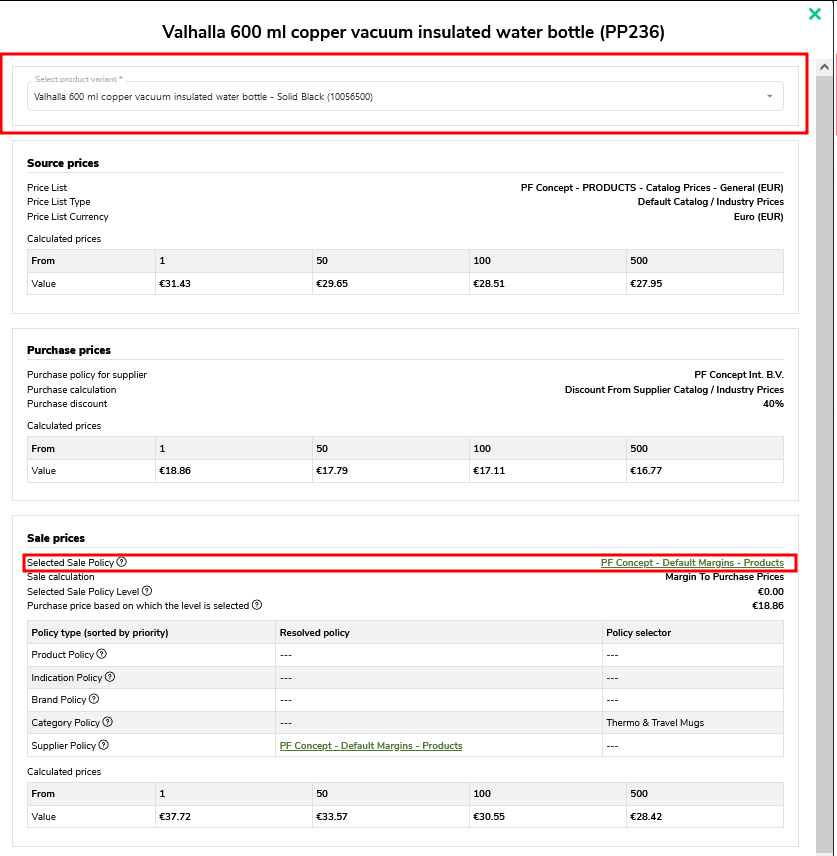 
PLEASE TAKE ATTENTION
This is live preview of calculation of prices for your TronShop. It is possible that these prices are different from prices in your TronShop, especially if you have made recent changes in your price policies. The prices will be updated in your TronShop in next synchronization.
Upon opening the new popup window, the first thing you'll notice is the product selection feature, allowing you to examine the pricing for each distinct product.
However, what demands particular attention is the Selected Sale Policy. For illustration, in our scenario, it's labeled as "PF Concept - Default Margins - Products."

TIP
This is the sale price policy which is apllied to the product. if no policy is selected, no sale prices can be calculated
Just click on its name to be redirected to the Price Policy settings.